Laptop Travel: High Data Loss/Theft Potential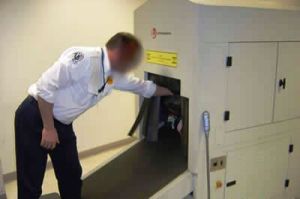 How many people will have access to sensitive corporate information in the airport screening process, at hotels and other places? That is the thought on the minds of many company 'IT' managers who are not allowing employees to travel with sensitive company data, even if that data is encrypted.
Laptop Rentals - the data integrity solution!
Fast, low cost and convenient, wireless laptops are easily delivered to hotels, convention centers, and business locations throughout the world.
How do you keep sensitive information off of employee notebooks? Don't allow employees to travel with company laptops, notebooks, or any portable computer. Corporate IT managers have a wide variety of remote connectivity which keeps the data at corporate headquarters and off of employee notebooks.
It's human nature to keep frequently used data and documents outside the company firewall on the notebook's hard drive. IT managers are moving to a data concentric model with data primarily residing on network connected server computers. The IT world is moving to Virtual Private Networks (VPN), intranets, or other remote user services such as Citrix, Microsoft Terminal Services, and Microsoft Remote Desktop.
Custom Configurations
Wireless laptop rentals and desktop rentals are configured and delivered to the executive's final destination, be it a hotel, customer site, remote office, convention, trade show or conference. This eliminates airport technology travel problems making traveling almost hassle free. Best of all, your company data was not compromised.
Same Day Service
If you are an existing client with a Tech Travel Agent, generally a notebook or laptop rental can be delivered within a few hours of your call.
Get Started and Earn Points
Tech Travel Agents and Rentacomputer pay you back on all future rental reservations you place. Each order executed earn FRP points. And just like Delta Sky Miles or BP Gas cards, FRP points can be redeemed on future rentals. FRP Signup.