Reduce Risk: Rent A Plasma Flat Screen Display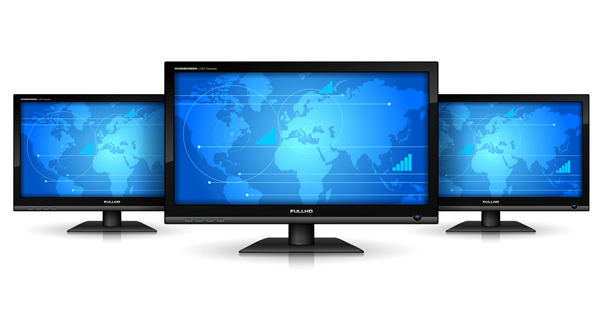 Rentacomputer.com, a pioneer in computer and network rentals, has expanded its rental product line to include the top flat screen plasma displays from BenQ, Hitachi, JVC, NEC, Panasonic, Pioneer, Sony, Sharp, ViewSonic, and Zenith.
Plasma displays create a high quality image for corporate events such as conventions and conferences. Plasma screens play full motion video with the highest quality possible. But plasma displays carry additional risk and inconvenience during transport.

Plasma pictures are more vivid with a higher contrast ratio and richer, deeper colors, rendering more distinctive images than those created by other technologies. This makes plasma displays the perfect attention-getting addition for your trade show booth or corporate event.

"Since last fall, we have been slammed with plasma display rentals." according to Darcy Mann, Sales Manager at Rentacomputer.com. "Everyone was renting plasmas to be delivered and installed at numerous convention centers in the US and Canada."
Plasma flatscreen displays are being rented for conferences, conventions, video conferencing, trade show booths, computer training, and other vip events. Rentacomputer.com can reserve and install plasma technology at any convention center or in any major city in the United States and Canada.

Warning! Plasma Displays are high-risk because they break easily!
Installing and shipping plasma displays is more difficult and more costly than LCD displays. Plasma displays are fragile and break easily. Plasma displays have a reputation for developing pixel display degradation and early life pixel failure due to damage or excessive use. Consider the replacement cost of the plasma display in your rent vs. buy cost analysis.
Renting is a convenient and viable option.
Even if you attend more than one trade show per month, the costs of deployment, insurance and frequent replacement make renting plasma flat screen displays a convenient and viable option.
Additional Information on Plasma Flat Screen Display Technology
Currently, plasma display sizes range from 32 inches up to 61 inches. (Note: The largest LCD display currently is only 40 inches) Even larger plasma displays are coming soon. Plasma displays are slightly thicker, three inches vs. two inches, and are much heavier than their LCD counterparts. Their plasma substrates are also much more fragile than LCD panels.
Plasma, LCD and DLP displays each have unique ways to display pixels, or picture elements. In a plasma display, the pixels are tiny bubbles filled with neon, xenon, krypton or argon gas and then coated with phosphor. To produce an image electric current flows through the flat screen causing the plasma gas inside designated bubbles to give off ultraviolet rays. This light causes the phosphor coatings to glow with the appropriate color.
Click here for more information regarding a plasma rental or see here if you want to know the difference between Plasma, LCD, and DLP Displays. If a plasma isn't what you are looking for, take a look at our Projector Rentals for other display options.
Contact a Technology Travel Agent or call toll free at 800-736-8772.

Preserve the Life of your Plasma TV