Ambassadors use Tech Travel Agents for Computer Rentals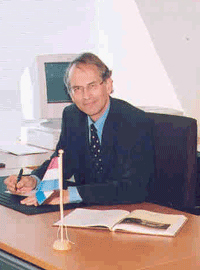 Ambassadors from European, South and Central American countries are renting computer equipment such as wireless Wi-Fi laptops and plasma flat screen displays when coming to the United States and Canada. Where do they get that equipment? More and more they are using the Tech Travel Agent services from Rentacomputer.com.
"Our foreign governmental clients like the convenience of dealing with one person whenever they travel here to the United States. With all the hassles of international travel having something as important as their technology needs taken care of allows them to focus on the primary reasons for their visit. " says Darcy Mann, a Tech Travel Agent from Rentacomputer.com.
"Wireless notebook computers are popular rental items because they have the flexibility needed for international travelers. Many times travelers have no idea of how their internet connection will be in either their hotel or show venue. Renting a notebook with wireless and 10/100 Ethernet flexibility solves the problem. They are good to go in any situation." says Janine Foster, a Tech Travel Agent from Rentacomputer.com
Renting technology has become very popular with foreign embassies because convenience factor of not having to lug technology on all the various modes of transportation. "The equipment simply shows up when and wherever I need it. " said a recent European ambassador. If you are visiting the United States and need computer or AV equipment rentals, get a fast price quote from your personal tech travel agent at Rentacomputer.com. To reserve your rental equipment installation visit our computer rentals page call toll free 800-736-8772 or email rentals@rentacomputer.com John Beagle is a technology writer for Xponex Web and Media Services.