BenQ Projector Rentals
Client Comments:
"I wanted to thank you very much for everything. Your AV specialist just left. He hooked up our LCD Projector and our presentation went great! Excellent service!"" - Maria from New Jersey
"Many thanks for your help with our presentation rentals. The laptop and projector were a great combination! We do a lot of renting around this time of year, so we will be in touch" - Isaac V. from Chicago
"Thanks Randy! We'll definitely be in touch the next time we need to rent any equipment! We had a wonderful experience working with you. The projector rentals were great for the art showing!" - Projects NYC from New York City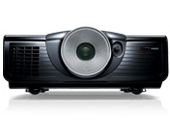 Why Rent a BenQ Projector?
BenQ is an industry leader with expertise that encompasses display, storage, imaging, wireless and broadband areas. BenQ also offers technology solutions for any possible application, from home entertainment and cinema to business and professional displays.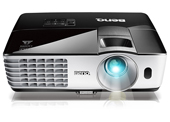 MX660 Projector
BenQ's MX660 projector rental is a perfect projector for all settings, featuring USB connection which allows plug-and-play display without the hassle of dealing with a PC. Its wireless display option dispenses with the need to deal with cables, and also offers a template function, with built-in layout designs for your projection.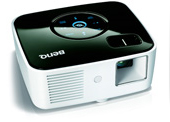 GP1 Mini Projector
This BenQ projector rental is a pocket-sized projector that is absolutely ideal for highly transitive situations. You can plug in your personal media device and turn your movies or photos into projections up to 80 inches in size. The GP1 is energy-efficient, being lamp-free and LED based, which also allows for more vibrancy of color.

Need a BenQ projector long-term?
If you need any number of BenQ projectors for more than one year, consider our leasing options. We can lease any kind of BenQ projector for flexible one to five year terms. Contact a Tech Travel Agent to get started on a leasing contract today.