Video Wall Rentals
A video wall rental is multiple HD video displays combined seamlessly to make one large display capable of various display formats. Rentacomputer.com offers video wall rentals in various sizes and configurations to meet your event needs.
Get a Video Wall Rental Quote
Video Wall Rentals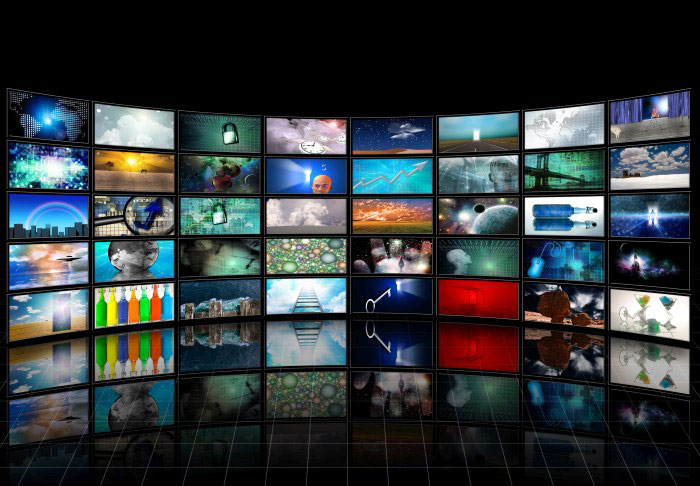 Make Your Event Stand Out
Video wall rentals are great for a short-term corporate event. Typically, video walls range in size from a matrix of 2x2 displays, 3x3 displays, 6x6 displays, and larger. Our Video Wall rentals support a vast array of inputs such as HDMI, DVI, Display Port, etc., making them perfect for many different event venues, ranging from convention centers to arenas, and beyond.

Rentacomputer.com offers a host of monitors in different sizes, resolutions, and dimensions that can be configured into an eye-catching video wall. Our event technology agents will take the time to learn about your event, and help you find the best displays. We can coordinate a quick delivery for your video wall, and can provide techs to aid in set up and configuration of your monitors.

We have experience renting and providing set up and configuration support for video walls at many events. Our service-first approach ensures that you will have a seamless rental experience, reglardless of event size. Rentacomputer.com's turnkey video wall rental service, nationwide delivery, and affordable rates, make our eye-catching HD video walls the smart way to add spice to any corporate event, trade show, or marketing event.
Rent A Video Wall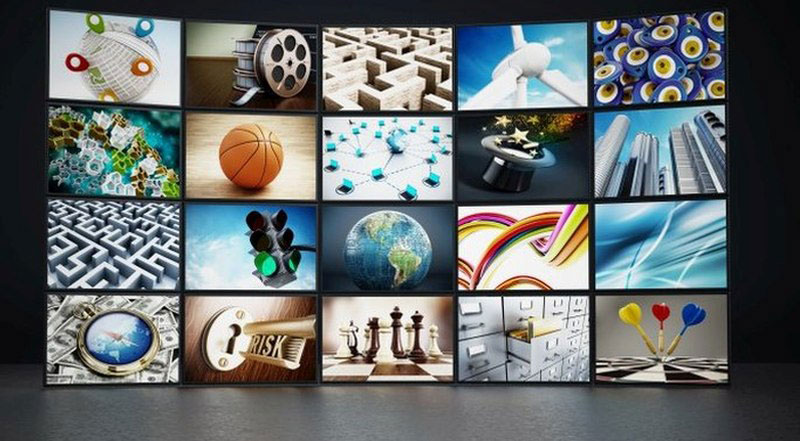 Why Should You Rent A Video Wall?
Video wall tiles offer various sizes, dimensions, and resolutions.
Video wall tile rentals are available daily, weekly, and monthly.
Video walls are avalible in LCD, LED, and coming soon OLED and 4K.
Video walls are stackable tiles with seamless 40" or 42" panels
Our Video Wall rentals support one large image spanning all displays or various image sources on selected displays.
Get a Video Wall Rental Quote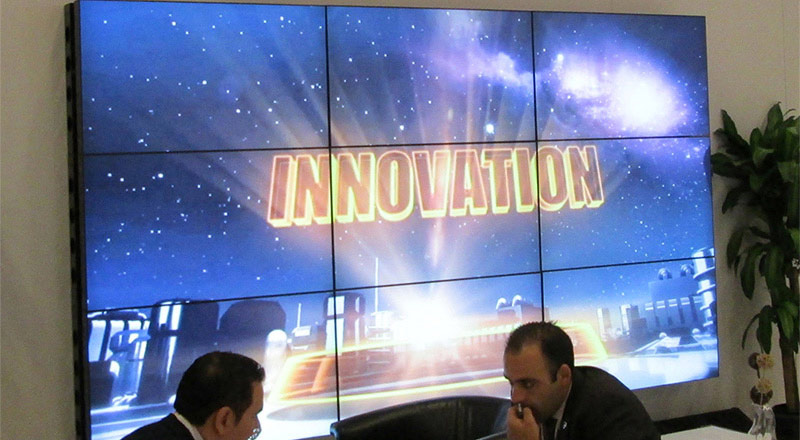 Video Walls For Every Event Type
Rentacomputer.com offers video walls in different sizes and dimensions, suitable for a wide variety of events, including: trade shows, conferences, conventions, product releases, and presentations. Our technology rental agents will take time to learn about your event to make the best size and dimension reccomendations possible. Call us for more information and for a quote today.
LED Tile Video Walls
Introducing the Revolutionary Flex LED Panel: Unleash Your Creativity with Maximum Curves
Experience the cutting-edge innovation of the world's first high-resolution LED panel that offers unparalleled flexibility and bending capabilities. Unlike anything seen before, this revolutionary panel allows you to achieve truly remarkable curved video walls and shapes without any limitations.
Gone are the days of relying on LED curtains or connecting flat panels with adjustable curving mechanisms. Our Flex LED Panel is specifically designed with hinged columns and flexible horizontal modules, providing a seamless and flawless effect. The possibilities for creating super aggressive convex and concave curves are now limitless, allowing you to explore new dimensions of creativity.
Elevate your creative stage and exhibit designs to unprecedented levels! With the Flex LED Panel, you can craft unique shapes and bold curves that will captivate audiences. Let your imagination run wild as you envision:
Waves that mesmerize
Cylinders that intrigue
Archways that awe
Tunnels that transport
Convex designs that stand out
Concave structures that mesmerize
Featuring an impressive pixel pitch of 2.9mm, the INFiLED Flex LED panel delivers an incredibly sharp and crisp display. Every detail comes to life with vivid, high-contrast images that can be molded and bent according to your specifications.
Experience the freedom to design video walls and booths that were once deemed impossible. Break free from the constraints of traditional displays and explore a world of boundless creativity. Discover the power of the Flex LED Panel today!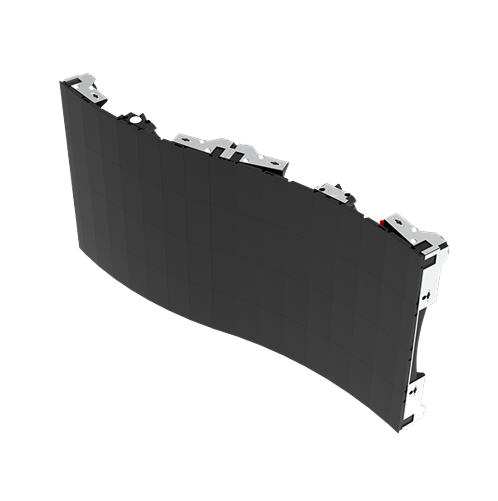 Nationwide Video Wall Rentals Available
For over 30 years, Rentacomputer.com has specialized in providing technology for temporary business and event needs. Whether a client needs video walls, audio visual, event equipment, office equipment or any other type of technology rental, our agents can obtain the equipment and coordinate all facets of on-site installation. Our agents also specialize in providing event production, staging and support services for businesses and institutions worldwide. Rentacomputer.com has worked with clients in many industries and excels at delivering, setting up and troubleshooting a wide variety of technologies.