Sony Vaio Desktop Computer Rentals
Client Comments:
"Thank you for reaching out! I just finished our event - where we worked with you for our computer needs - in Seattle. All went well..we love how you all do this for us!" - Laura from Seattle
"I sent the 6500 lumen projector and short lens back yesterday. They worked very well! Thank you sooooo much!" - Joan from Nebraska
"Once again, we are very pleased with the service you provided us. Everything went perfectly. David; the tech that was sent out for the deployment and recovery did a fantastic job. He was very thorough and quick. We are looking forward to conducting future business with Rent-A-Computer. Keep an eye out for our correspondence." - Antonio T. from Pearl Harbor, HI
Why Rent a Sony Vaio Desktop?
Any Desktop rental is ideal for any temporary need for technology, such as temporary offices, training labs etc. The good thing about Sony Vaio desktops is that they eliminate excess clutter on your desk with an all-in-one design, where the entire PC is built into an LCD panel.So with no tower to take up space, a Sony Vaio rental is ideal for temporary desktop needs.
Wirelessly Connect in HD
Along with its space saving virtues, the Sony Vaio also connects to the internet wirelessly, so it can be set virtually anywhere in a home or office. And since the monitor and PC are combined onto an LCD display, whatever you do on your Sony Vaio is in high definition.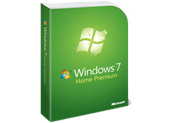 Microsoft Windows 7
Windows 7 has combined the sleek new innovative design of Vista and the reliability and ease of use of XP into one. Microsoft has made everything in Windows 7 easier, sleeker, and cleaner.

Need a Sony desktop long-term?
If you need any number of Sony Vaio desktops for more than one year, and want to avoid purchasing, consider our leasing options. We can lease anything from Sony desktops to Sony laptops for flexible one to five year terms. Contact a Tech Travel Agent to get started on a leasing contract today.