iMac Rentals
The ultimate all-in-one desktop computer with Mac OS. 20" - 27" screens with 4 - 32GB of RAM and the best rental rates. Ready for any short-term creative, business event, or software project. Rentacomputer has proven to have fast and easy-to-use rentals for your next event!
Request An iMac Rental Today
Rent an iMac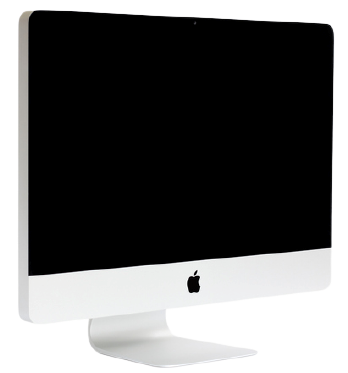 The Ultimate Desktop Rental
The iMac is Macintosh's most powerful desktop computer, equipped with the speed and power to handle the most demanding of creative, software, and business projects. Rentacomputer.com offers iMac rentals in screen sizes of 20"-27" all with Nano-Texture glass that helps reduce glare and maximize detail. Our rental agents work to understand your rental needs and can help provide suggestions for customizing. Ask us about our preloaded photo or video editing software, such as Adobe Photoshop and Premiere Pro. Rentacomputer actively provides 24/7 customer support for any customer rental needs.

An iMac rental is great for corporate events, short-term creative projects, video editing, and a host of other uses. All of our iMac rentals are available with custom storage, ranging from 32-128GB and can be rented with either an 8-core or 18 core processor along with an AMD Radeon Pro 5000 series graphics card. Our iMac rentals can be rented with preloaded software, or custom software, built to meet your business or creative needs. Talk to a technology rental agent today, to get a quote with daily, weekly, or monthly rates and learn more about our iMac rentals. When working with us, each iMac rental is guaranteed to have the best quality and performance for any event.
Reserve An iMac Rental
Our Latest Apple Computer, The iMac Pro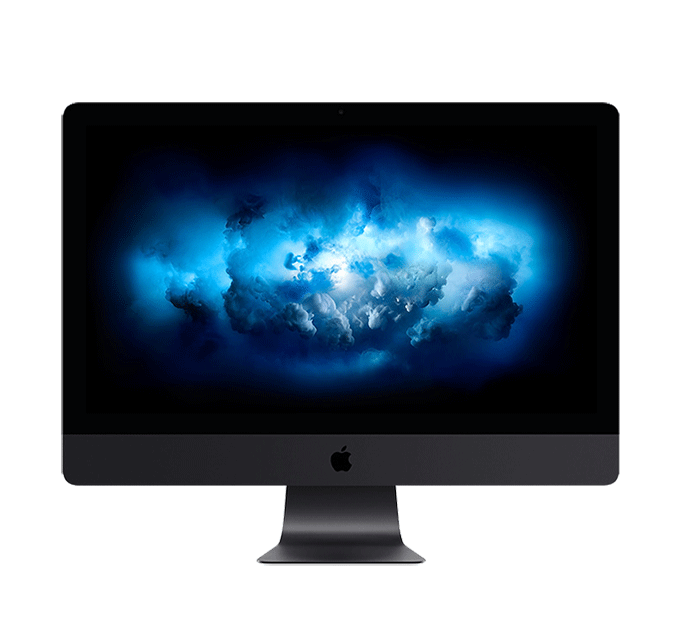 The ultimate all-in-one desktop computer! With several different features, you can customize your iMac pro rental and select the amount of storage and the size of the processor. iMac Pro rentals are perfect for conferences, events, and day to day office work.
Key Features of the iMac Pro
The iMac Pro comes with the latest industry-standard features, including:
iMac Pro rentals have a 27" Retina 5K display.
Available with the latest version of Mac OS.
Customize the size of the processor, 8-core to 18-core.
Customize the amount of storage, 32 GB to 128 GB.
Book An iMac Pro Rental Now
Rent Mac's Ultimate Desktop Computer, Great For Any Event Or Project
Nationwide iMac Rentals Available
For over 30 years, Rentacomputer.com has specialized in procuring technology for temporary business and event needs. Whether a client needs computer, audio visual, event equipment, office equipment or any other type of technology rental, our agents can obtain the equipment and coordinate all facets of on-site installation. Our agents also specialize in providing event production, staging and support services for businesses and institutions worldwide. Rentacomputer.com has worked with clients in many industries and excels at delivering, setting up and troubleshooting a wide variety of technologies.