Gaming Laptop Rentals
Ever wanted to rent gaming laptops for an event or any job requiring a lot of power? We have you covered! We have some of the highest-performance gaming laptops that have the industry's latest and most innovative hardware. With strong Intel Core processors, NVIDIA GeForce graphics cards, and so much more, our gaming laptops are meant to handle any job nationwide you have no matter how big or competitive it is. When you choose Rentacomputer.com you'll always have access to the newest gaming laptop rentals for your event.
Request A Gaming Laptop Rental Quote
Rent a Gaming Laptop
Why Should You Rent a Gaming Laptop?
Acer Helios Gaming Laptop Rentals
Gaming laptops are available to rent daily, weekly, or monthly.
Gaming laptop rentals are built with a strong Intel Core i7 12th Gen processor.
NVIDIA GeForce GTX (up to 30 series) graphics cards, an HD display, and a unique cooling system are included in our gaming laptop rentals.
Gaming laptop rentals are perfect for gaming events, eSport tournaments, 3D rendering, video editing, photo editing, computer-aided design (CAD), overclocking, and software development.
Great for remote work when a company-supplied desktop PC isn't available!
Gaming laptop rentals are either hand-delivered and set up or shipped nationwide!
Razer Blade 15 Information:
Introducing the all-new Razer Blade 15 Advanced! This top-of-the-line laptop from Razer boasts the highest specs and slimmest design for rent yet. Available with a 10th Gen Intel® Core™ i7-10875H 8 Cores (2.3GHz / 5.1GHz), NVIDIA® GeForce RTX 3080 (8 GB GDDR6 VRAM), 1 TB SSD (M.2 NVMe PCIe 3.0 x4) + Open M.2 PCIe 3.0 x4 Slot for easy expansion, and 16 GB dual-channel DDR4-2933MHz (8 GB x 2). All this power and utility comes in a size as thin as 15.8 mm and has advanced Vapor Chamber cooling systems to help reduce overheating. This highly versatile laptop is ideal to rent for any business or creative project with its light, portable frame, and powerful hardware.
Book A Razer Blade 15 Today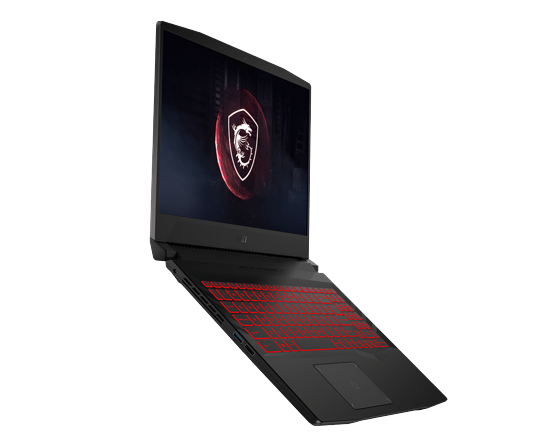 MSI Pulse GL66 Gaming Laptops
Packed with the latest 11th generation Intel Core i7 (i7-11800H) processor and the NVIDIA GeForce RTX 3070 8GB graphics card, and 16GB of RAM, you'll be able to achieve greater power with this 8-core processor supporting up to 4.6GHz dual-core turbo frequency to maximize efficiency in gameplay, multitask work and productivity. Looking for the best gaming laptop rental for your event? Click the quote request below, and let's get started today.
Rent An MSI Pulse
MSI GP76 Leopard Gaming Laptops
With a 17.3" 240Hz display, an i7-11800H processor, 64GB of RAM, and an NVIDIA GeForce RTX 3070 graphics card, you'll be able to accomplish even the most demanding tasks with the convenience of portability. Whether it's complex technical calculations, high-level engineering computations, or complex design requirements, GP76 Leopard fulfills all demanding tasks.
Reserve A MSI Leopard
5 Reasons to Partner With Rentacomputer.com for a Gaming Laptop Rental
Rentacomputer.com offers businesses short-term technology rentals with superior quality, responsive service, and end-to-end support backed by industry-leading expertise.
1. Quality
We invest in equipment with a proven history of exceptional quality. We also offer the latest models and newest technology. Before and after each rental, our models undergo thorough quality assessments to ensure their function and performance.
2. Service
We're nationwide and rent equipment to customers in the U.K., EU, Canada, and Australia. You can find your closest locations using the links at the bottom of the page. Our services include in-person delivery and setup in many cities. We also ship orders at no additional cost in many circumstances.
When you work with us, you have a single, dedicated point of contact to handle your questions. Your assigned Rentacomputer.com rep uses a consultative approach to recommend the best options for your needs.
3. Support
Our agents are here to support your event's success. Remote support options are available 24/7, and we can provide on-site assistance for larger events.
4. Expertise
We've been in business since 1987, making us one of the market's most experienced technology rental partners. Our team members receive in-depth training and boast extensive product knowledge. They also stay current with industry trends and advancing technology to align our solutions with your company's needs.
5. Affordability
Rentacomputer.com works with you to find solutions that fit your budget and meet your business needs. Our pricing is competitive and transparent, and we maximize value for our customers with a Frequent Reward Points program and bulk-rental discounts.
Quick Quote
Are you in a rush and tired of waiting for other rental companies to get back to you? Do you need something specific that you don't see listed on our website? Look no further than Rentacomputer.com! With our extensive inventory, unbeatable prices, and 15-minute response guarantee, we're committed to providing you with exceptional customer service. You can count on us to be your reliable rental partner. Contact us today for a personalized quote tailored to your needs!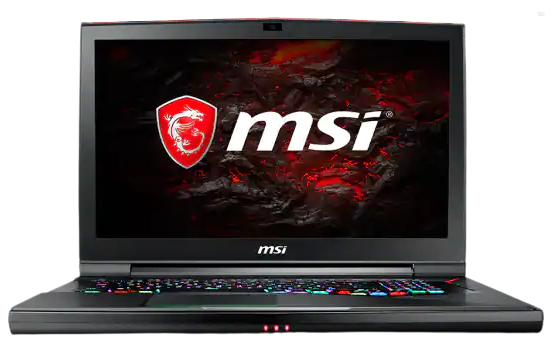 The MSI Titan and Stealth Gaming Laptops don't just deliver top tier performance, they destroy the competition. With being able to get up to a 9th Gen i7 Intel Core Processor, or up to the amazingly fast GFORCE GTX 1080 Graphics Card,the MSI Gaming Laptops ensure your rental will performance will be second to none, even when you are in the middle of battling your toughest opponent. Looking for a gaming laptop rental with the options you need to make your next event a success? Let's chat and find out how we can make that happen.
Get A Gaming Laptop Rental Quote
What Our Customers Say About Our Laptop Rentals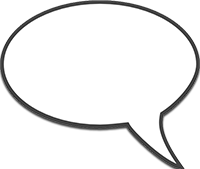 When You Rent From Rentacomputer.com You Get The Best
"I was in a bind to deliver laptops to a remote location for a training engagement. Rentacomputer.com was highly responsive and helpful, and was able to work with me to creatively hit a budget number for rental and shipping. Great job, I would reach out anytime to work with you guys again"

- Hank from Phoenix, AZ
FAQs About Our Gaming Laptop Rentals
We're available to answer any question you don't find covered here!
When Should I Rent a Gaming Laptop vs. a Business Laptop?
If your event involves gaming, these rentals are perfect! Using a gaming laptop for business is also a great solution for many work tasks because gaming models typically offer higher performance than the average laptop. These options boast more random access memory (RAM), high-speed processors, and upgraded graphics rendering.
Those attributes make gaming laptops ideal for work like:
Creating and giving large presentations with rich visuals.
Video and media editing tasks.
Running simulation programs.
Opening large files frequently.
Developing software or mobile apps.
Engineering with CAD programs.
Contact us to discuss your specific needs, and we'll help you pick the best solution.
What's Your High-Performance Laptop Rental Process?
We know your time is valuable, so we offer a seamless rental process to use less of it. It's this quick and easy:
Contact us to meet your dedicated rep and discuss your event needs.
Identify the best solutions for you and review the quote you receive.
Approve the order and wait for personal delivery and set up or to receive your shipment.
Do You Offer Flexible Short-Term Leases?
Of course! Whether it's a one-time event or a quarter of ongoing company training classes, we can accommodate it. Our team also makes it easy to change your terms when something unexpected happens.
Laptop Rental Equipment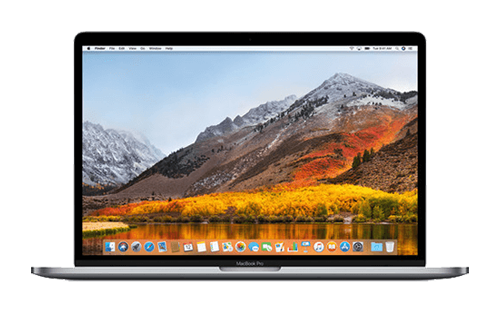 MacBook Rentals
---
Apple's most compact and lightweight laptop to date. The MacBook comes equipped with a cutting-edge, 12-inch Retina display and weighs only 2 lbs. Don't be afraid to ask about our bulk discounts when you quote your next large rental from Rentacomputer.com!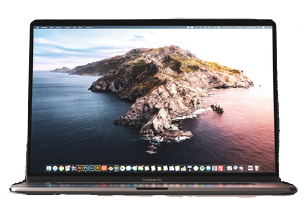 MacBook Pro Rentals
---
MacBook Pro rentals are by far our most popular Apple computer rental. MacBook Pro laptops are available in various processor speeds and standard RAM configurations range from 4 to 16GB.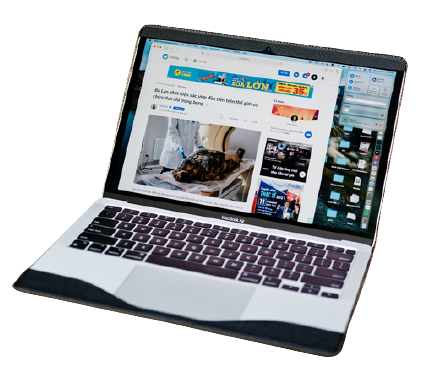 MacBook Air Rentals
---
Apple MacBook Air rentals are perfect for Apple users on the go. The MacBook Air offers amazing battery life in a stylish, light, and powerful package.
View all Server & Computer Rental Products
Looking For Accessories To Go With Your Laptop Rental? We Carry Everything From Webcams and Microphones to Portable Green Screens to Ring Lights!
More Laptop Rentals
Laptop Rentals by Type
Laptop Rentals by Brand
Laptop Rental Accessories
Nationwide Gaming Laptop Rentals Available
For over 30 years, Rentacomputer.com has specialized in providing technology for temporary business and event needs. Whether a client needs gaming laptops, audio visual, event equipment, office equipment or any other type of technology rental, our agents can obtain the equipment and coordinate all facets of on-site installation. Our agents also specialize in providing event production, staging and support services for businesses and institutions worldwide. Rentacomputer.com has worked with clients in many industries and excels at delivering, setting up and troubleshooting a wide variety of technologies.
Find Your State Here
Find The Top Rental Venues Here