Rent A MacBook Pro
The MacBook Pro is the most popular model of Apple laptop rentals with various processing speeds and up to 32GB of RAM. The MacBook Pro stands out for being thin and light enough to go anywhere, but still powerful enough for your most demanding projects. Rentacomptuer.com is your number one provider for MacBook Pro rentals for your next short-term business event or project.
Reserve A MacBook Pro Today
Rent A MacBook Pro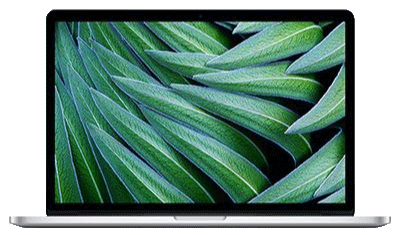 BUILT FOR PRESENTATIONS, PRODUCT DEMONSTRATIONS, AND MORE
Sleek, reliable, and fully portable, the MacBook Pro is the standard-bearing laptop for those seeking a lightweight and powerful tool for design, business, film and entertainment industry, or other creative projects. What sets the MacBook Pro apart? A T2 security chip, a high-speed solid-state drive (SSD), a battery life of up to 17 hours, and a Thunderbolt 3 port for starters — along with a whole host of additional features.

Who rents the MacBook Pro? Rentacomputer.com has provided creative professionals across the world with MacBook Pro rentals, allowing them to turn their visions into reality. We have also provided our fast service and wide selection to businesses looking for additional MacBook Pro models for internal projects, short-term events, and several other needs. Ask us about our preloaded photo or video editing software, such as Adobe Photoshop and Premiere Pro.

Rentacomputer.com can accommodate your telecommuting needs. In a rapidly changing workplace, a companies infrastructure may need to change just as rapidly. Short term laptop rentals can ensure a quick and efficient transition to a remote work environment. Our Windows Laptops, MacBooks, High-End Gaming Laptops and Desktop PC's cam make teleworking (working from home) ideal for your business. All our Macbook Pro's are available with daily, weekly, or monthly rates. Don't be afraid to ask about our Bulk Discounts when you quote your next large rental from Rentacomputer

Request a MacBook Pro Quote
The MacBook Pro: Rent it for Business or Creative Projects
Thin, Light, And Available In Two Sizes
The MacBook Pro is available for rent with either a 13-inch or 15-inch monitor, each with a 2560-by-1600 native resolution Retina Display. The 13-inch display is available with a Touch Bar that has an integrated Touch ID Sensor. The 13-inch MacBook Pro is equipped with 2 Thunderbolt Ports, while the 15-inch model boasts 4 ports. Both models support the vivid P3 wide color gamut, an ideal format for displaying 4K video, video editing, and other film production tasks. Additonally, the 15-inch model comes standard with True Tone monitor technology the Radeon Pro 560X, and Intel UHD Graphics 630 GPU.

Whether you rent the 13-inch or 15-inch MacBook Pro model from Rentacomputer.com, you will have access to the power you need to complete your projects, with the lightness and portability you have come to expect from Mac laptops! When you choose Rentacomputer you choose the best professionals in the industry!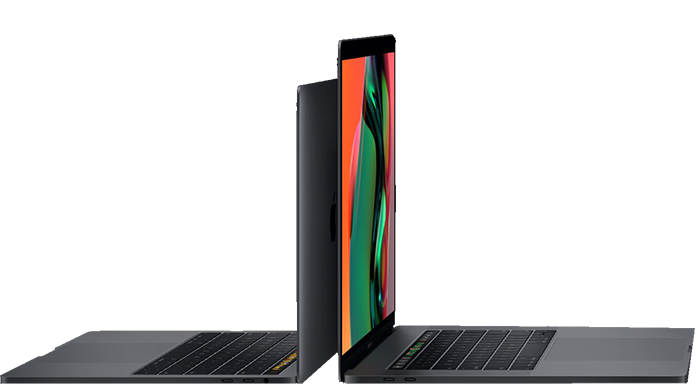 Why Rent A MacBook Pro?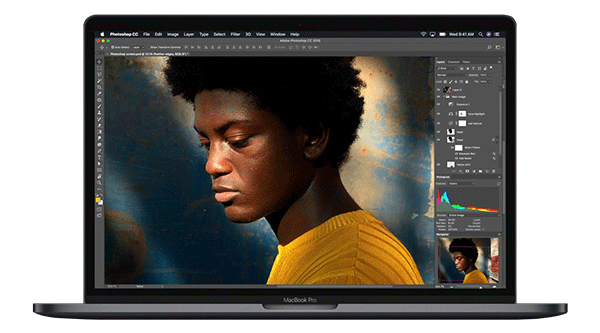 Great For Video Editing And Creative Projects
Equipped with Intel Plus Graphics Chips and configurable to Radeon Pro Vega 16 or the Pro Vega 20, and also available with either quad-core or new eight-generation Intel 6-core Processors, the Macbook Pro is perfect for professional photography, game development, 3D design, and video projects. Use the MacBook Pro for any project requiring a clear picture and lots of computing power.
Built For Large Quantity Software Imaging
Available for rental in large quantities, at bulk pricing, the MacBook Pro can also be preloaded with software via our large-quantity software imaging service. A technology rental agent will send you a seed unit to load your software onto. We then load that software onto all of your MacBook rentals. Take advantage of the speed and power of a MacBook Pro rental with large-quantity software imaging today.
The MacBook Pro: Rent It For A Conference Or Any Other Business Event
The Perfect Laptop Rental For Events
Built For Presentations, Product Demonstrations, And More
The MacBook Pro is a laptop built for events. With a Retina display, Intel Core i7 Processor (soon to be offered with an Intel i9 Processor) and advanced Intel graphics capabilities built-in, the MacBook Pro is ideal for producing presentations, giving online product demonstrations, playing promotional videos, and a host of other brand-building event activities. With the highest quality video, camera, graphics and sound capabilities, the MacBook Pro is the perfect rental for any event need.

Our technology rental agents will take the time to learn about your event needs, and guide you through the process of large quantity software imaging, or any other product or event event service to couple with your MacBook Pro rental.

Get a quote today and speak with a technology rental agent to find out more about how a MacBook Pro Rental can enhance your next project or event. When you partner with Retnacomptuer.com on your MacBook rentals you can rest easy knowing you have access to the best support in the industry.

Rent A MacBook Pro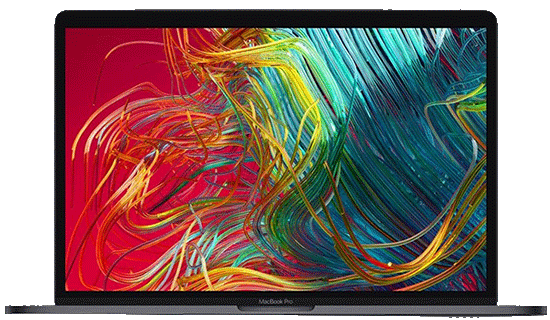 Looking For Accessories To Go With Your Laptop Rental? We Carry Everything From Webcams And Microphones To Portable Green Screens To Ring Lights!
More Laptop Rentals
Laptop Rentals By Type
Laptop Rentals By Brand
Laptop Rental Accessories
Nationwide MacBook Pro Rentals Available
For 30 plus years, Rentacomputer.com has been the specialist in obtaining technology for events and temporary business needs. Whether you need a high-powered gaming laptop, a Macbook for designing or creative projects, a Microsoft notebook for business, or a mobile workstation for power and portability -- Rentacomputer.com has the latest, affordable, laptop technology for every event. No matter the reason your short-term business needs to rent laptops, whether it be conventions, trade shows, training classes, corporate events, classroom training, product demonstrations, or having your employees work from home, you can count on Rentacomputer.com to provide you with the knowledge and guidance to help you make an informed decision. We've worked with clients in a multitude of industries, and we excel at providing quality laptops at affordable prices. Don't forget, if you need wireless internet, ask about our WiFi Hotspot rentals!