Teleconferencing Rentals
Having a steady line of communication is crucial for businesess of any size, which is why Rentacomputer.com offers teleconferencing equipment rentals for all of your long-distance business conference and meeting needs!
Get a Quote
Rent Teleconference Equipment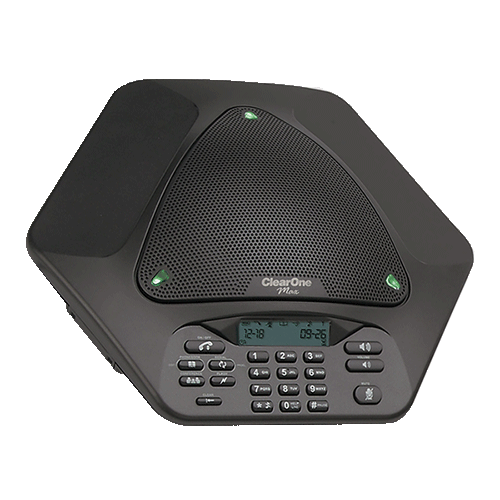 Why Should You Rent a Teleconference System?
MaxAttach Teleconferencing Rentals
The MaxAttach teleconference system rents for an average of $80.
Unmatchable audio clarity.
Expansion capability up to four phones.
Teleconferencing rentals are hand delivered to your event venue or office.
Even distribution of microphones and loudspeakers.
Centralized access to dialing, mute and volume controls.
The flexibility of the system gives you numerous configurations.
First-mic priority focuses mic levels based on who is speaking.
Analog, wireless, and IP based models available.
Reserve Teleconferencing Equipment Now
Nationwide Teleconferencing Rentals Available
For 30 plus years, Rentacomputer.com has been the specialist in obtaining technology for events and temporary business needs. Whether a client needs a computer, audio visual, event, or office equipment, our experienced agents can obtain the equipment and coordinate all the facets of on-site installation. With the help of our agents Rentacomputer.com also specializes in providing event production, staging, and support services for businesses and institutions worldwide. At Rentacomputer.com we're not just here to save you time and money, we're here to make your event easy! Rentacomputer.com has worked with clients in a multitude of industries and excels at delivering, setting up, and troubleshooting a wide variety of technology. Check out our Google Reviews to see what our clients have to say about our proven track record of providing custom turn-key solutions for your event technology needs.