Office Equipment Rentals
Business conferences, trade shows corporate events — they all require office equipment, and lots of it. With a wide range of office equipment rentals available, Rentacomputer.com has copiers, scanners, video conference equipment, and any other type of rental office equipment you may need for an event.
Office Equipment Rentals For Businesses And Events
Why Rent Office Equipment?
Office equipment rentals are perfect for temporary business needs because they offer:
Flexible weekly, daily, or monthly leases.
A lower-cost solution than buying additional equipment for short-term use.
Up-to-date technology, the latest models, and well-maintained equipment.
Trade shows, business projects, conventions, corporate events — they all require office equipment, and usually in large quantities. Planning for your event and trying to acquire all the office equipment you need can be a painstaking process with many aspects to handle and deliveries to coordinate. Rentacomputer.com offers a wide range of office equipment for rent and can help to make the rental process easy and hassle-free.
Our rental agents have years of experience in sourcing the best office equipment rentals for business events of all sizes. We will work to understand your needs and events and can help with everything from selecting the right equipment for the job to coordinating an on-time delivery.
We can also assist with coordinating a wide range of event services, ranging from event engagement to on-site IT services. When deciding on a vendor for your office equipment rental be sure to consider flexibility. So, give us a call today, and let's see what we can do to earn your trust and your business.
Contact us today to learn more about our office equipment rentals and event services.
Reserve An Office Equipment Rental Today
Copier Rentals
The humble copier is the workhorse of many offices, often combining the duties of multiple machines and functioning as a copier, printer, scanner, and fax machine. If you're in the market to rent a copier, the options may seem overwhelming and it's easy to make the wrong choice.
Copier rentals aren't one-size-fits-all and the right copier for you often depends on the type and size of your project and on the complexity of your printing needs. Selecting the wrong copier rental can lead to costly delays for your project and lead to disappointment for your team and clients.
The earlier you make your copier rental request, the more likely you'll be to have a larger selection of equipment. Since copier rentals are often sourced from your local area, your options may also be impacted by the area where you will use the equipment.
Additionally, establishing the dates and location of your copier rental allows the local technician who will deliver and set up your equipment to touch base with you in advance and ensure that your rental is compatible with your existing equipment. When you partner with Retnacomptuer.com on your copier rentals you can rest easy knowing you have access to the best support in the industry.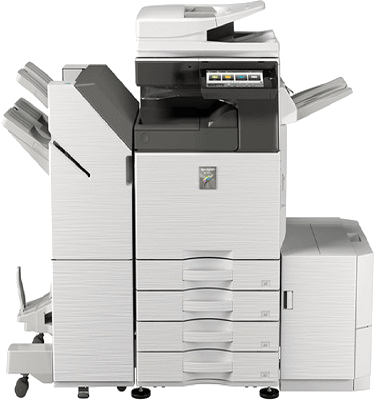 Office Equipment Rentals Delivered Fast
Printer Rentals
Knowing the scope of your project is an important part of deciding whether to rent a printer. Traveling for an event or meeting? Working out of a temporary office? Your focus should be on that event, not stressing about getting a printer where you need it. Meetings, conventions, seminars, trade shows, and sporting events are all good reasons to lower your printer costs by renting.

At Rentacomputer.com, we provide printer rentals for many of the top brands as well as either laser or inkjet styles to fit your needs.

When it's your job to produce documents for special events, meet short-term demands for intense document production, or deal with documentation needs during unforeseen emergencies, Rentacomputer.com is the simplest and most reliable printer choice. When choosing Rentacomputer.com for your next printer rental you choose guaranteed satisfaction and peace of mind.


Scanner Rentals
Whether your business is going paperless, you're setting up a temporary office, or are trying to free up storage space, a scanner rental is a perfect tool to turn your documents into digital assets. Renting a document scanner offers professionals the ability to sort, send, file, and manage all their paper documents with ease. Plus, you can view all your documents online and remotely.
Typically, converting documents to digital assets is a one-time thing. It makes sense to rent a scanner for the short term rather than purchasing one and having it sit, unused after your project. We offer a full range of document scanning products from low-, mid-, and high-volume scanner rentals to large-format scanner rentals.
When renting a scanner, you've got a lot of options to choose from. And deciding on the right high-speed scanner rental can be difficult but Rentacomputer.com is here to help you sort out the details. At Rentacomptuer.com we're not just here to save you time and money, we're here to make your event easy!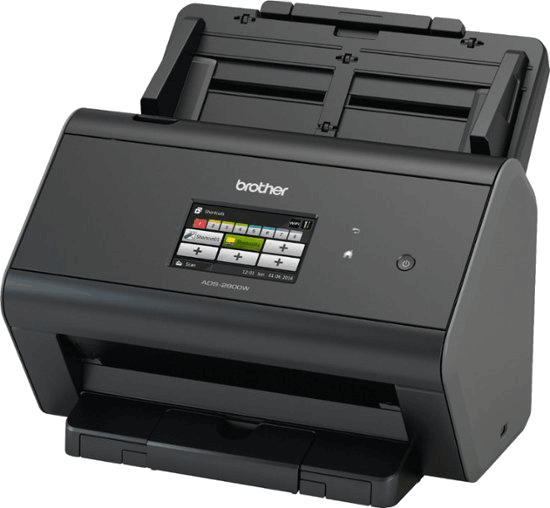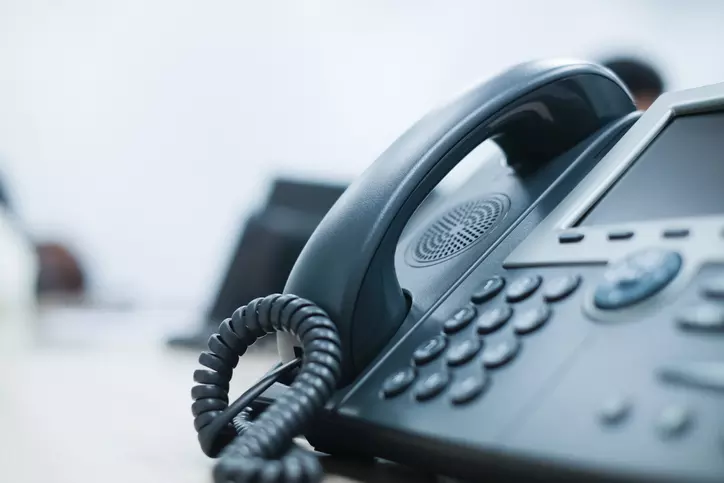 RingCentral IP Phone Rentals
RingCentral is the leading business VoIP provider offering a mobile-ready business VoIP and unified communications solutions. Discover the comprehensive range of IP phone rentals offered by RingCentral Communications. Explore the flexible and advanced communication solutions they provide, which are ideal for businesses seeking efficient and scalable communication tools. Experience the ease of setup and benefit from their cutting-edge features today.


Hosted PBX and UCaaS Rental Services
Looking for a flexible and scalable business phone system without the hassle of hardware and maintenance? Consider renting a hosted PBX or UCaaS system! With our services, you can easily adjust the system to meet your changing needs, add or remove users and features as your business grows, and avoid upfront costs. Plus, our experienced technicians and customer service team are available 24/7 to provide reliable support and assistance. Experience the cost-effectiveness and convenience of a hosted PBX or UCaaS system today.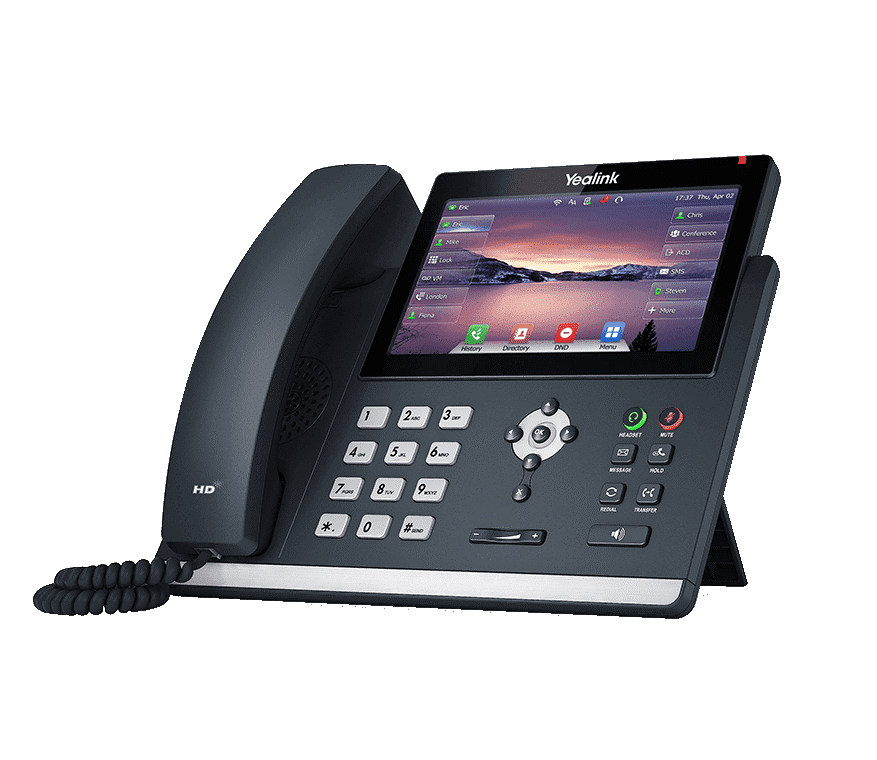 Learn More About Our Other Office Equipment Rentals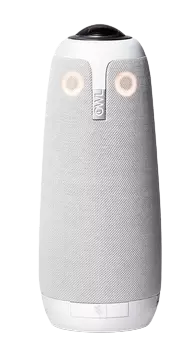 Be sure to check out our other office equipment rentals. We offer everything from paper shredders to card printers and video and teleconferencing equipment. With our experienced staff, we can help you find whatever piece of office equipment you need to make your business or event run smoothly!
Why Choose Rentacomputer.com as Your Office Equipment Rental Company?
Rentacomputer.com has been a leading partner for short-term office equipment rentals since 1987. We proudly serve customers throughout Europe, Australia, Canada, the U.K., and all 50 United States with benefits like:
First-rate equipment: We carry numerous brands of office machine rentals to meet your needs, each offering the confidence of our in-house quality assurance.
Dedicated specialists: You'll have a single point of contact that provides individualized service and attention at every step.
Remote support: Our technical support agents work around the clock to ensure you can access their help at any time of the day or night.
Budget-friendly pricing: We offer competitive prices and the chance to save more through our Frequent Reward Points and volume discounts.
Convenient delivery: On-site setup and local delivery are available in many locations, or we arrange for shipment — often at no extra cost.
FAQs
Explore common questions and answers about our office supply rentals below.
Is an Office Equipment Rental Right for My Business Event or Project?
Our rentals are ideal for many temporary needs, such as a one-time event or short-term project. Your Rentacomputer.com specialist can help you determine which solutions will work best for your needs.
How Do I Rent Office Equipment From Rentacomputer.com?
We make it easy to get started! Simply submit a quote request or contact us for advice. We'll prepare a contract with your custom pricing, and if you accept it, begin arrangements for delivery and return.
How Much Does It Cost to Rent Office Equipment?
Your exact price depends on many factors, including:
Rental length
Type and amount of devices needed
Optional services you add
We're happy to work with companies on limited budgets — tell us about your needs, and we'll find a solution!
Nationwide Office Equipment Rentals Available
For over 30 years, Rentacomputer.com has specialized in providing technology for temporary business and event needs. Whether a client needs computers, audiovisual, event equipment, office equipment, or any other type of technology rental, our agents can obtain the equipment and coordinate all facets of on-site installation. Our agents also specialize in providing event production, staging, and support services for businesses and institutions worldwide. Rentacomputer.com has worked with clients in many industries and excels at delivering, setting up, and troubleshooting a wide variety of technologies.
Find Your State Here
Find The Top Rental Venues Here