Server Peripheral Rentals
Client Comments:
"Everything has worked out just like you said it would, our event has been great! Thanks for all your help in making sure we got the plasma TV and everything else we needed" - Elaine from Massachusetts
"Hi Andy: Thank you for your email! Happy New Year. The National TSA Conference will be held at the Rosen Shingle Creek Resort in Orlando FL June 21-25 this year. We will likely be looking for much the same that we ordered last year. It was such a pleasure working with you all – you make it so easy for us. I look forward to working with you again this year. Kindly, Kelly Gulich Kelly R. Gulich Conference Manager Technology Student Association 1914 Association Drive Reston, VA 20191 703/860-9000 (o) 703/758-4852 (f) 888/860-9010 (toll free) kgulich@tsaweb.org www.tsaweb.org" - Kelly Gulich from VA
"Darcy, I want to express my heartfelt thanks to you for all your help and hard work. This project was very well organized and the overall process was presented in a clear and easily digestible manner. You were very responsive and patient with my many request and questions and followed up diligently throughout the entire process. On behalf of our diagnostic team, we're grateful you helped us push through the obstacles with a can-do attitude and get the all the iPads delivered a head of time and as requested. This shows a high level of professionalism and efficiency. I hope we get to work again in the future." - Jack G. from Spring House, PA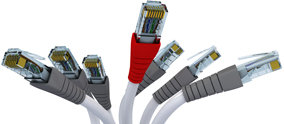 Full Range of Server Peripherals
We offer an exhaustive array of peripheral rentals for servers such as hubs, routers, switches, etc. Every server rental will need peripherals, and just one call to a Tech Travel Agent can result in a full ranged solution for storage needs.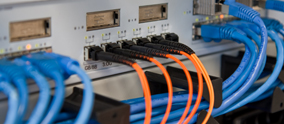 Bundled Solutions For Data Storage
When searching for cost effective solutions for temporary data storage needs, server rentals are the way to go. Unless your company already owns some of the necessary components of data storage, a mere server rental may not be enough to meet your needs; after all, a server is useless without the appropriate peripherals. Our agents can offer a single quote for all server and server peripheral rentals you might need.

Need server peripherals long-term?
If you need any kind of server peripherals for more than one year, consider our leasing options. We can lease anything from rack-mount servers, to blade servers, to routers & switches for flexible one to five year terms. Contact a Tech Travel Agent to get started on a leasing contract today.