Server Peripheral Rentals
Client Comments:
"Lovely, thank you Randy. I really appreciate your efforts. You come through EVERY TIME! Kind regards, " - Marquesa from San Francisco
" Melissa Lewis 5/15/2017 9:27:45 AM THANK YOU! So much for pulling this off over the weekend J Means the world to us and gives us a much better feeling over the weekend. Please find the attached contract for the 15 iPads. Let me know if anything else is needed on our end. Will is going to be in the office tomorrow, and we'll both be in on Sunday should anything come up. I greatly appreciate you spending your Friday night to make this happen, thank you thank you! Drew Briar Director of Marketing Research Nichols Research 600 West Shaw Avenue, Suite 350, Fresno, CA 93704 Office 559.226.3100 | Direct 559.519.7492" - Drew Briar from Fresno, CA 93704
"Thank you very much for assisting us with our conference. Yet again, Rentacomputer has come through for us. Your help has been invaluable." - Brandon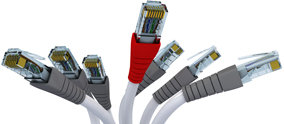 Full Range of Server Peripherals
We offer an exhaustive array of peripheral rentals for servers such as hubs, routers, switches, etc. Every server rental will need peripherals, and just one call to a Tech Travel Agent can result in a full ranged solution for storage needs.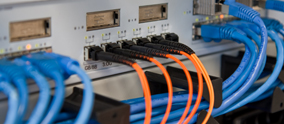 Bundled Solutions For Data Storage
When searching for cost effective solutions for temporary data storage needs, server rentals are the way to go. Unless your company already owns some of the necessary components of data storage, a mere server rental may not be enough to meet your needs; after all, a server is useless without the appropriate peripherals. Our agents can offer a single quote for all server and server peripheral rentals you might need.

Need server peripherals long-term?
If you need any kind of server peripherals for more than one year, consider our leasing options. We can lease anything from rack-mount servers, to blade servers, to routers & switches for flexible one to five year terms. Contact a Tech Travel Agent to get started on a leasing contract today.