Server Peripheral Rentals
Client Comments:
"Jessica provided the best service ever for our trade show in Orlando. All the plasma screens and AV equipment arrived on time, the installers went right to work and got everything setup and tested hours before the start of the show. Best yet, after the show was over, the guys show up, disassembled and packed away all the equipment within a half hour after the close of the show. Earliest I ever left a tradeshow after it was over. Congratulations Jessica, you are the best Tech Travel Agent in the World!!!" - Thomas K. from Orlando, Florida
"I just wanted to thank you again for all your help with our event. It's always a pleasure working with you and your team and I thank you for always being patient and understanding. Our events would not be successful if it were not for you! I look forward to the next event we can work with you again on." - The PETA Foundation from Los Angeles, California
"Thank you so much for the service. This was a seamless process and everything worked great." - Shawn G from Archbold, OH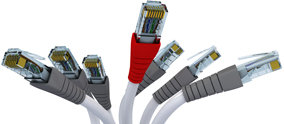 Full Range of Server Peripherals
We offer an exhaustive array of peripheral rentals for servers such as hubs, routers, switches, etc. Every server rental will need peripherals, and just one call to a Tech Travel Agent can result in a full ranged solution for storage needs.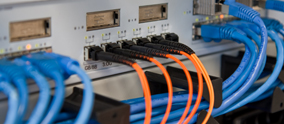 Bundled Solutions For Data Storage
When searching for cost effective solutions for temporary data storage needs, server rentals are the way to go. Unless your company already owns some of the necessary components of data storage, a mere server rental may not be enough to meet your needs; after all, a server is useless without the appropriate peripherals. Our agents can offer a single quote for all server and server peripheral rentals you might need.

Need server peripherals long-term?
If you need any kind of server peripherals for more than one year, consider our leasing options. We can lease anything from rack-mount servers, to blade servers, to routers & switches for flexible one to five year terms. Contact a Tech Travel Agent to get started on a leasing contract today.