Server Peripheral Rentals
Client Comments:
"Thank you Randy. We really appreciate the world-class support that you have provided in getting 2 more laptops shipped to us overnight." - John from Austin
"Thank you again for everything that you do. Again, because of you and the great team, KAI was able to produce yet another successful event for our clients. The onsite team was EXCELLENT! They provided great customer services, were very professional, and responded extremely well to unexpected situations." - Brandon B from Silver Spring, Maryland
"I just wanted to thank you so much for the rental and the terrific service that Kevin provided – he was hugely helpful on the install and really helped us troubleshoot the 3D. We'll be doing a similar installation in Los Angeles in March and I hope that we'll be able to rent from you again." - Jody K from Los Angeles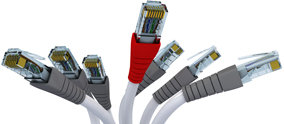 Full Range of Server Peripherals
We offer an exhaustive array of peripheral rentals for servers such as hubs, routers, switches, etc. Every server rental will need peripherals, and just one call to a Tech Travel Agent can result in a full ranged solution for storage needs.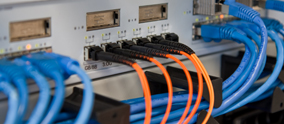 Bundled Solutions For Data Storage
When searching for cost effective solutions for temporary data storage needs, server rentals are the way to go. Unless your company already owns some of the necessary components of data storage, a mere server rental may not be enough to meet your needs; after all, a server is useless without the appropriate peripherals. Our agents can offer a single quote for all server and server peripheral rentals you might need.

Need server peripherals long-term?
If you need any kind of server peripherals for more than one year, consider our leasing options. We can lease anything from rack-mount servers, to blade servers, to routers & switches for flexible one to five year terms. Contact a Tech Travel Agent to get started on a leasing contract today.