Server Peripheral Rentals
Client Comments:
"Yesterday was way too crazy with the seminar coming up next week. Thanks for your help. You are my hero!" - Peggy with Qqest from Utah
"Thank you for your excellent partnership. You played a key role in helping us achieve our hiring numbers last year. Wishing you a successful 2016! ~ Andrew - Leadership Scientist - Seattle" - Andrew from Seattle, OR
"Once again, we are very pleased with the service you provided us. Everything went perfectly. David; the tech that was sent out for the deployment and recovery did a fantastic job. He was very thorough and quick. We are looking forward to conducting future business with Rent-A-Computer. Keep an eye out for our correspondence." - Antonio T. from Pearl Harbor, HI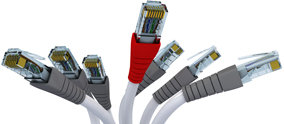 Full Range of Server Peripherals
We offer an exhaustive array of peripheral rentals for servers such as hubs, routers, switches, etc. Every server rental will need peripherals, and just one call to a Tech Travel Agent can result in a full ranged solution for storage needs.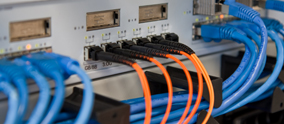 Bundled Solutions For Data Storage
When searching for cost effective solutions for temporary data storage needs, server rentals are the way to go. Unless your company already owns some of the necessary components of data storage, a mere server rental may not be enough to meet your needs; after all, a server is useless without the appropriate peripherals. Our agents can offer a single quote for all server and server peripheral rentals you might need.

Need server peripherals long-term?
If you need any kind of server peripherals for more than one year, consider our leasing options. We can lease anything from rack-mount servers, to blade servers, to routers & switches for flexible one to five year terms. Contact a Tech Travel Agent to get started on a leasing contract today.