Client Comments:
"Thank you again for everything that you do. Again, because of you and the great team, KAI was able to produce yet another successful event for our clients. The onsite team was EXCELLENT! They provided great customer services, were very professional, and responded extremely well to unexpected situations." - Brandon B from Silver Spring, Maryland
"Everything went great with the computers, they performed flawlessly. We will definitely recommend your service! Thanks again!" - Larry F from Jackson, MS
"I wanted to personally send my thanks to you for the guys that delivered and set up the monitors at our event in Chicago last week. They went above and beyond what was expected and gave us what many others didn't. It was so very much appreciated. They were wonderful!! When we come back to Chicago we would specifically request them again and you as well!!" - Deborah Free, President of Visual Connections from New York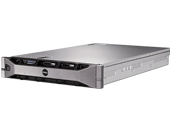 Why Get A Sun Server Rental?
Sun Server systems run all major operating and virtualization platforms, such as Oracle Solaris, Oracle Linux, and Oracle VM. The systems are built on open standards that can work with any existing infrastructure, have built in virtualization capabilities, and have SSD Flash storage integrated into servers. Getting a Sun Server Rental would definitely meet any business computing needs.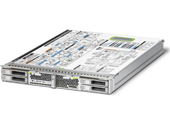 Sun Blade Server Rentals
The Sun Blade modular system is controlled by a central system management interface, and has an architecture such that its infrastructure is easy to integrate, consolidate, and employ cloud computations.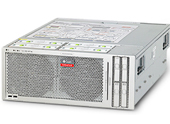 Sun SPARC Server Rentals
If you want best-in-class availability, scalability, and manageability, Oracle's SPARC server family can provide what you are looking for in a server rental. This family of servers is designed to operate on all tiers of application, and offers money-saving efficiency.

If you need any kind of server solution for more than one year, consider our leasing options. We can lease anything from rack-mount servers, to blade servers, to routers & switches for flexible one to five year terms. Contact a Tech Travel Agent to get started on a leasing contract today.
Server Equipment Rentals for Virtualization Testing
If your company is considering various applications of virtualization and requires temporary technology with which to test possible virtualization solutions, server rentals are an ideal solution for temporary storage needs. For example, if your company is considering various ways to implement server consolidation, minimizing the amount of physical technology needed by linking multiple virtual servers to a single physical one, renting an extra server from Rentacomputer is an easy and cost efficient solution; since having an extra server for a short time would expedite the testing of consolidation solutions.