Oklahoma short term business technology Rentals
Is your company looking for a trustworthy computer rental company in Oklahoma with old fashioned values, high quality service, affordable prices, and high quality equipment to rent? If so, Rentacomptuer.com would love to be your technology rental partner. We'll provide great service the whole time with our dependable service with knowledgeable staff who are glad to help make your events easier and less stressful. If this is your first time to rent, we're here to answer all your questions about renting technology in Oklahoma. Rentacomptuer.com offers a wide range of affordable laptops, tablets, mobile hotspots, large-screen displays, cell phones, and even copiers, shredders, and even enterprise level switches, servers and tv displays to meet your specific short-term technology needs.
Request a Quote
Quick Quote
Are you in a rush and tired of waiting for other rental companies to get back to you? Do you need something specific that you don't see listed on our website? Look no further than Rentacomputer.com! With our extensive inventory, unbeatable prices, and 15-minute response guarantee, we're committed to providing you with exceptional customer service. You can count on us to be your reliable rental partner. Contact us today for a personalized quote tailored to your needs!
Where can I rent tech for my events in Oklahoma?
Oklahoma's Major centers
Planning to exhibit at Oklahoma convention venues? Our rental computers, AV equipment, mobile hotspots, and copiers offer fast and budget-friendly solutions for your needs.
- Chickasaw Retreat & Conference Center
- Cox Business Serivces Convention Center
- Glenpool Conference Center
- Golden Star Convention Center
- John Q. Hammons Conference Center
Oklahoma's Attractions of note
If you find yourself hosting a corporate event or project at one of Oklahoma's major attractions, then be sure to give us a call for your technology rental needs.
- Oklahoma city Zoo
- Myriad Botanical Gardens
- Oklahoma City National Memorial & Museum
- Oklahoma City Museum of Art
- National Cowboy & Western Heritage Museum
- Science Museum Oklahoma
Oklahoma's Annual Events
Interested in using mobile technology for various business related purposes at Oklahoma featured annual events? Let's discuss how our short-term rentals can assist you.
- deadCenter Film Festival
- An Affair of the Heart
- Chuck Wagon Festival
- Paseo Arts Festival
- Oklahoma State Fair
- Oklahoma Regatta Festival
How our low-cost office & event technology product rentals work in Oklahoma
Oklahoma Mobile Device Package Deals & Special Rates
Need multiple on the go devices rented at once? We're here to help you get all kinds of benefits. Check our current special deals to see if you can save money:

● MacBook Air and Dell Latitude E7440 laptops starting at $129 for two months.
● iPad Airs (with a Bluetooth Keyboard) starting at $89 for two months.
● Surface Pro 4 (with keyboard) tablets starting at $119 for two months!
Minimum of twenty-five (25) units per order, free shipping to one location per order. Sales tax applied where applicable.
Computer & Office Equipment Rental services in Oklahoma
Example prices for our short term technology rentals
The rental rates below are generalized weekly samples only. They do not represent an exact configuration, quantity, or specific delivery location at a specific point in time so they are not exact rental rates. There are several factors that determine exact PC/AV rental rates. The key rental pricing factors include the supply and demand in the specific market, as well as the exact configuration of the equipment requested. If you're interested in a customized rental quote for your next business event please request a quote!
Rent Servers and Switches in Oklahoma
At Rentacomputer.com, we pride ourselves on offering exceptional deals for servers and switches, providing our clients with cost-effective solutions to meet their technological needs. Here's how we ensure you get the best value for your investment:
● Diverse Inventory: We have a wide range of servers and switches from manufacturers such as Dell and HP, as well as switches from top brands like Cisco to suit various requirements and budgets.
● Flexible Rental Terms: We provide customizable rental durations no matter the occasion, accommodating your needs regardless of whether it's for a day, a week, or months.
● Competitive Pricing: Our pricing is highly competitive without compromising on quality or performance.
● Custom Configurations: We offer tailored setups to meet your specific project requirements. Examples include the Dell Poweredge, Dell Powerswitch, Dell Powervault, HPE Proliant, HPE Apollo, Cisco Catalyst 9200 series, 9300 series, 9400 series, and the Cisco Nexus 9000 data center series.
● Expert Support: Our skilled technicians provide technical assistance throughout the rental period.
● Timely Delivery: We ensure prompt delivery, setup, and installation for a hassle-free experience.
PC & AV Rental Pricing Factors

Quantity
If you're considering renting laptops, tablets, iPhones, or any other computers in large quantities, it's important to note that the rental rates for each individual unit on your quote will decrease as the quantity of devices you need to rent increases. In essence, the more devices you rent, the lower the cost per unit will be!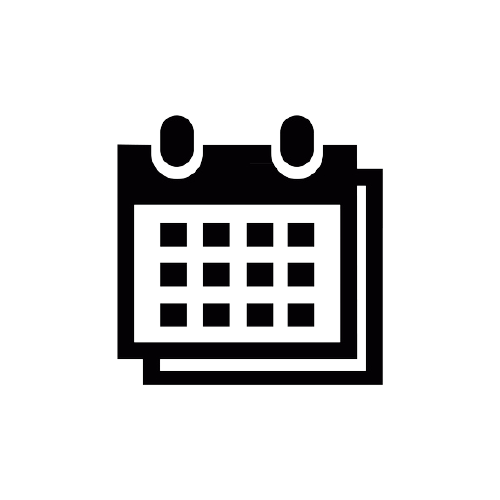 Duration
Our services cater to short-term requirements, providing clients with the flexibility to rent computer equipment as needed. Keep in mind that the length of your rental directly impacts the cost – shorter rental periods are initially cheaper, whereas longer rental durations come with reduced fees per device and potential savings in other areas. We offer a comprehensive range of technology rental options in , including computer rentals, laptop rentals, event engagement technology rentals, remote work rentals, and various other technology rentals.

Location
Our services cater to diverse business needs across the entire United States and Western Europe. If your technology rental requirement falls within or near a major city and is planned in advance, this geographical proximity can contribute to even more cost-effective short-term rentals. Rentacomputer.com recognizes the pivotal role logistics play in delivering exceptional technology services. When time is of the essence and you require rental equipment promptly, it's not solely your sales representative driving the process. Instead, it's a meticulously coordinated nationwide team dedicated to ensuring the success of your event.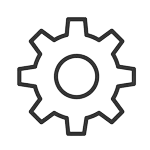 Specification
Do you need a specific piece of equipment or will any laptop, tablet, or desktop work for you? You can save on costs by opting for broader specifications and less specific requirements in your rental order. Moreover, if you're open to different models or brands of tech, this flexibility can further contribute to your savings.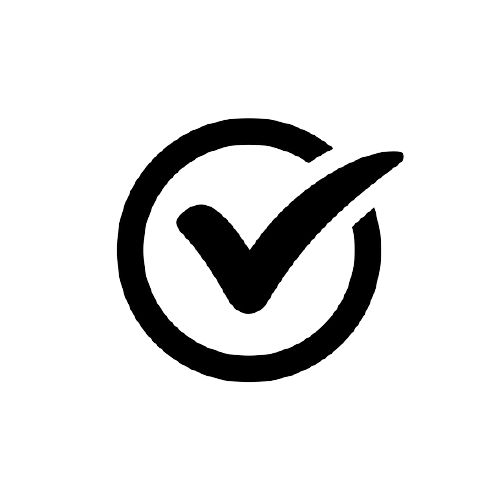 Availability
When you're considering renting desktops, laptops, tablets, smartphones, event technology, or other tech equipment, keep in mind that the more widely available the specific computer or equipment for rental is, the more affordable your rental cost will be.

Lead Time
While we can often accommodate technology rental requests on relatively short notice, reserving your rentals well in advance can lead to cost savings. While laptops, desktops, and tablets are readily available for last-minute rentals, less common or limited-stock tech items such as video walls, specific gaming PCs, and newly introduced equipment require more planning. Book ahead of time and experience rental savings!
Frequently asked questions about Oklahoma short term rentals
There are 6 major factors that affect the price of a rental: Quantity, Rental Duration, Location, Lead Time, Technical Specifications, and most importantly, Availability. For more information, check out our Computer Rental Pricing or the above buttons..
The main factor that differentiates us from our competitors is our unmatched level of service and support along the entire process of renting tech. Our agents are here to help you every step of the way.
Yes, along with delivery to office locations, we can deliver or ship directly to your hotel or convention center within a short period.
On request, our certified technicians can set up and tear down all the rental equipment for your event, making it easy and convenient for you. Technicians are available on standby for your event by request.
Best Reasons To Rent:
- Corporate Training

- Business Presentations & Keynotes

- Conventions, Conferences, Trade Shows and Breakout Rooms

- Administering Surveys

- Litigation War Rooms

- Any legitimate temporary business project or event
Worst Reasons To Rent:
- Student renting for college

- Renting to "try it before you buy it"

- Renting because you can't afford to buy it

- Renting for family parties

- Renting tablets or laptops for vacation

- Anything that would fall under a personal rental
We have over 35 years of experience. We've been established since 1987. For more information, read more about Rentacomputer.com's history.
We have offices located throughout the country and can make deliveries and shipments to any location nationwide. For more information, check out our Nationwide Rental Locations.
We have the latest in technology equipment. Shortly after a new technology becomes available to consumers, we can offer it for rental. For more information, check out our Computer & AV Rental Products. If you however wish to check about a specific type of product? Please contact us with the footer below.
We offer flexible rental durations including daily, weekly, and monthly options, tailored to your specific needs. While our expertise lies in fulfilling short-term requirements and event-based rentals, we can offer enticing discounts for extended term commitments. As for the maximum rental period, we are more than happy to accommodate any length of rental that aligns with the demands of your project.
Renting desktops, laptops or other products allows you to get the latest technology delivered directly to your event for a fraction of the cost of purchasing equipment that you will only need for a short term. Since most events will require different things, this allows you to
A qualified business rental with a true short-term need requires 2 years established business history and an identifiable online business presence. If a customer doesn't fall into that category it is most likely considered a personal rental and we can not assist in these cases. For more information check out ourBusiness Rental Requirements
Rentacomputer.com's liability ends upon delivery. We hold no responsibility for damage, theft or end-user related issues and require that our customers make sure our equipment is in a secure and safe location. However, damage insurance is available for those situations that are out of your control.
Our turn-around time for our tech delivery is approximately 1-3 business days. Expedited shipping/delivery is available for an additional fee.
All of our machines are tested, cleaned and virus-free. All machines are up to date with a version of the latest OS.
Yes! Equipment may be extended for a duration beyond the original rental period by contacting your Tech Travel Agent. Equipment not returned on time or delayed may result in additional fees.
We only offer business grade commercial professional laserjet printers, inkjets are typically low cost, consumer grade printers.
Yes, we have received the following awards:
- Award of Innovative Excellence - National Computer Rental Association
- Platinum Award for Outstanding Service - International Technology Rental Association
- Award for Innovative Excellence - International Technology Rental Association
- MVP - International Technology Rental Association
Yes. We are members of the following:
- United States Chamber of Commerce
- NFIB National Federation of Independent Businesses
- International Technology Rental Association
- Tech Army Organization
- National Computer Rental Association (name changed in 2005)