Event Engagement Services
Event Engagement Solutions from Rentacomputer.com maximize the value of our full line of short-term event rentals by offering custom gamification, product demonstration, and interactive touchscreen software solutions. From social media walls to interactive kiosks, our team has created attention-capturing digital brand experiences for a range of industries and rental equipment formats.
Request an Event Engagement Quote
Event Engagement Services Services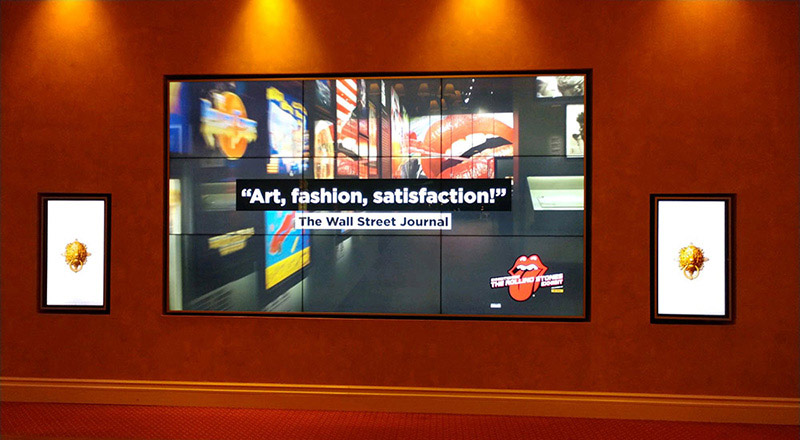 You are putting on an event centered around a product launch or preparing to set up a booth for a trade show. You need a way to keep attendees and customers engaged with your brand in a way that makes it memorable and fun. Maybe you don't have a team of software engineers at your company, or maybe your software engineers aren't well-versed in what makes an interactive digital marketing application stand out.
This is where Rentacomputer.com comes in. Boasting a team of experienced software engineers with years of experience and several pieces of gamification and other interactive software to their credit, Rentacomputer.com can offer you more than just a technology rental — we also create software that gives your customers a true brand experience.
In coordination with your sales agent, our software engineers will learn more about the event and the detailed aims of your interactive application. We then sketch out a road map of a custom software application will meet your goals.
Tailor Your Message
Our software engineering team has worked on many types of software applications built for many different types of rental technology equipment. Some of the applications and formats we have handled include:
Request a Quote
Branding Solutions
Rentacomputer.com has a team of software engineers with years of experience in promoting brands and events through customized gamified software, touchscreen applications, and interactive digital product demonstrations. Some of our recent projects include:
Working with a fortune 500 company to create an interactive touchscreen application for trade shows that played videos explaining their corporate mission along with executive interviews.
Helping small- to mid-size companies brainstorm and create digital interactive gamification applications for presentations and events.
Working with large clients to provide the technology and software recommendations for product launch and mobile applications
Event Engagement Rentals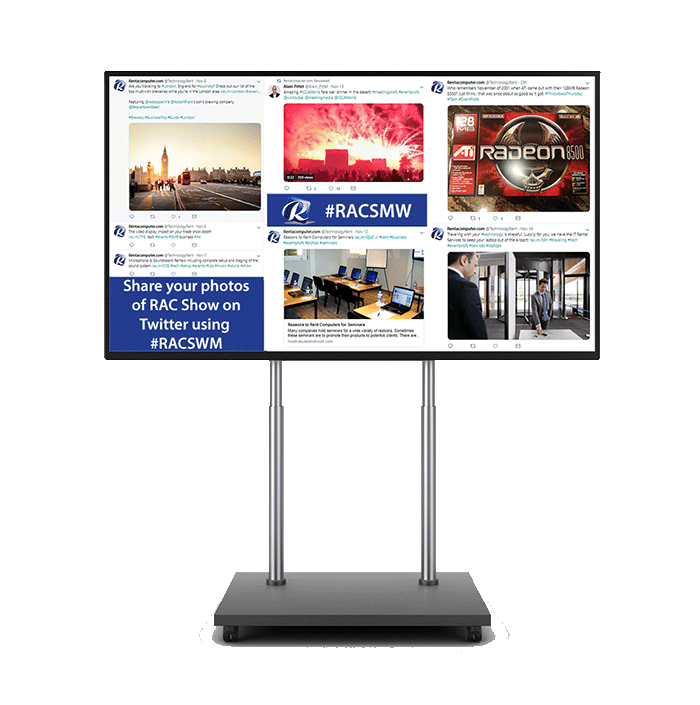 Social Displays
Display social media feed from your convention or marketing event, in real-time.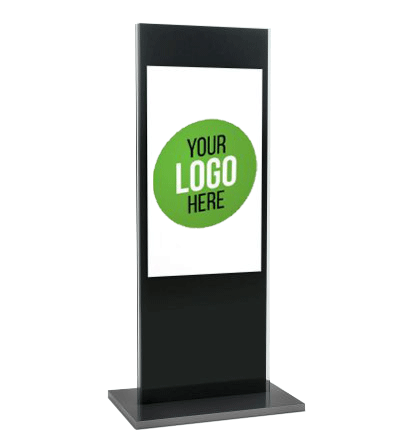 Digital Signage
For your next event, convention, or trade show, rent a digital sign to attract attention and provide information about your brand to viewers.

Photo Booths
Engage attendees and show off your event to the whole world by renting a photo booth for your next convention or marketing event.
Request An Event Engagement Services Quote