Laptop Rentals popular with Trans Atlantic Travelers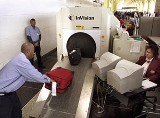 Cincinnati, OH, Fall 2006: Tech Travel Agents from Rentacomputer.com report brisk laptop rentals in all major cities, especially Trans Atlantic connections.
Flights requiring passengers to check all their baggage has IT industry experts looking for better solutions for traveling executives. Technology rentals from Rentacomputer.com, especially wireless laptops, rentals are the most often requested equipment rentals so far this fall.
FACT: When traveling with a Laptop there is a High Data Loss/Theft Potential
Laptop Data at RiskIT Professionals want to know how many people will have access to sensitive corporate information in the airport screening process, at hotels and other places. That is the reason many company 'IT' managers are not allowing employees to travel with sensitive company data on laptop computers, even if that data is encrypted.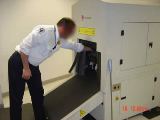 IT Solution: Laptop Rentals, the data integrity solution!
Fast, low cost and convenient, wireless laptops are easily delivered to hotels, convention centers, and business locations throughout the world.
IT managers are moving to a data concentric model with data primarily residing on network connected server computers. The IT world is moving to Virtual Private Networks (VPN), intranets, or other remote user services such as Citrix, Microsoft Terminal Services, and Microsoft Remote Desktop.
New Service: Custom Configurations: Just Ask your Tech Travel Agent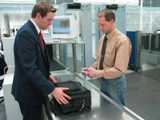 Wireless laptop rentals and desktop rentals are configured and delivered to the executive's final destination, be it a hotel, customer site, remote office, convention, trade show or conference. This eliminates airport technology travel problems making traveling almost hassle free. Best of all, your company data will not be not compromised.
Same Day Service
If you are an existing client with a Tech Travel Agent, generally a notebook or laptop rental can be delivered to over 1000 cities worldwide within a few hours of your call.