About Rentacomputer.com
For over 30 years, Rentacomputer.com has specialized in procuring technology for temporary business and event needs. Whether a client needs computer, audio visual, event equipment, office equipment or any other type of technology rental, our agents can obtain the equipment and coordinate all facets of on-site installation. Our agents also specialize in providing event production, staging and support services for businesses and institutions worldwide. Rentacomputer.com has worked with clients in many industries and excels at delivering, setting up and troubleshooting a wide variety of technologies.
A Brief History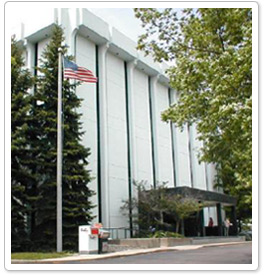 Rentacomputer.com was formed on April 27, 1987, and has kept up with the technology rental industry ever since its inception. Where other rental companies failed to adapt to an evolving market, Rentacomputer.com has remained resilient and avant-garde in its ability to redefine itself in ways appropriate to market trends. Though its roots were in brick-and-mortar business models appropriate for the 80s and 90s, shortly after the turn of the millennium the company made the transition to being more service oriented, and expanded its business base nationwide. Today, Rentacomputer.com remains an exemplar for doing business in the technology rental industry.

See Full History
Executives

John Beagle, President
In 1987, John started CFR, Inc. dba Rent-A-Computer where he assumed the duties of sales, marketing and operations. In 1997 John registered the domain name "Rentacomputer.com", which would prove to be a milestone event that would change our marketing focus from regional to national/worldwide. In the year 2000, John changed the name Rent-A-Computer to Rentacomputer.com to reflect a newly found focus on internet advertising and marketing, which exponentially increased the expansion of our business base. John continues to direct Rentacomputer.com's major sales and marketing efforts as the company's founder and lead visionary.

Andy Wendt, VP of Sales
Andy joined Rentacomputer.com in 1989 as a technician. In the early days, he was constantly in the field working directly with Rentacomputer.com's customers. By the mid 90's, Andy accepted a position as Service Manager and worked to develop the great customer service standards our tech staff has become known for. As the company grew, Andy worked to train branch managers and staff while he was being trained in Accounting, Sales, and Marketing. Today, Andy is still involved in a mix of operational areas with a focus on sales and marketing. Prior to joining Rentacomputer.com, Andy worked for the City of Middletown, Computer Sciences Corporation, and NCR.

Susan Beagle, Accounting MAnager
Susan started working for the company in 2006. She is a graduate of The Ohio State University and was previously employed as a high school math teacher, an accountant at McGraw/Kokosing Construction Company and a substitute teacher with Monroe Local Schools. She lends her support to the accounting department with her attention to detail and takes a personal interest in the company since she is married to the owner! Outside of work she gives private piano lessons and accompanies many high school and church choirs in the area.
Sales Executives

Tony Cipollone
---
Tony has been with Rentacomputer.com since 2005 and has been in the IT industry since 1986. Tony has the experience of working with diverse organizations spanning many industries, delivering the right solutions for their technology rental needs. Anything from PC and tablet rentals, to audio-visual and enterprise level hardware. When not spending time with his family, you can find Tony on the golf course or driving range.

Randy Moore
---
Randy joined Rentacomputer.com in 2011 as National Account Manager. Randy has decades of live event experience working directly with large corporations, meeting planners, political figures, and hotels. Randy enjoys staying on top of the latest technology trends, spending time with family, fishing, and fixing things up around the house.

Mark Gillaugh
---
Mark is started working as an Account Manager in the beginning of 2019. Mark brings five years of cellphone sales management experience and customer service. He also has over ten years of working with professional audio directly with clients for events. Mark enjoys hiking, kayaking, and the latest in VR games.

Brian Kubala
---
Brian joined Rentacomputer.com near the end of 2019 and brings many years of customer service experience to the team. In a previous career as a social worker, Brian strives to learn more about his customer's needs and works to exceed their expectations.