Audio Visual AV Equipment Rentals
Tech Travel Agents from Rentacomputer.com are your single point of contact for audio visual av rental equipment in over 1500 cities worldwide.
1,000 - 20,000 Lumen Projector Rentals for any sized events! HD, DVD, Rear Screen, Short Throw, or Large Venue projectors are available. Renting a projector is perfect for your next trade show or business meeting.
42" - 103" Plasma and LCD Flat Panel Rentals! Rent a plasma flat screen for maximum impact on visitors to your tradeshow or conference. Connect to laptop computer, DVD or other source. Rent with speakers, stands or wall mounts. Rentacomputer.com also offers
Monitor Rentals
.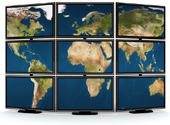 Video wall rentals are excellent if you need to display video that exceeds the format size that any single plasma screen can display. So for big events like conferences or conventions, renting a video wall where multiple plasma panels work together to display a single image is an ideal solution.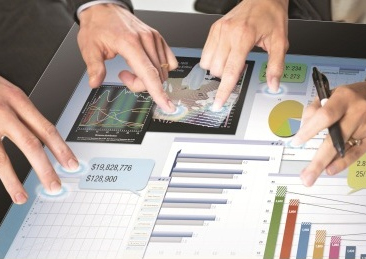 Touchscreen Displays
With the proliferation of smartphones and tablets pushing touch screens to the forefront, the hands-on interface has gained more popularity. Now HDTVs and signage are following suit with interactive touch screen displays. Easily activated touch functionality allows users to treat the display like most mobile devices by tapping, rotating, dragging, flicking, and using other gestures to have an immersive touch interaction.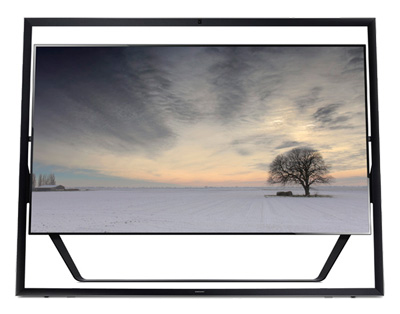 Ultra High Definition Displays
Advances in technology have taken TVs and displays to new levels with ultra high definition. Ultra high definition displays deliver the highest detail picture with incredible clarity and crisp images with 4K resolution. Ultra HD displays have a resolution of 3840 x 2160 which is double the resolution and four times the actual pixel count of standard high definition.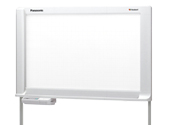 Electronic copyboards are the 'white of the future', and a Tech Travel Agent can supply you one today! These make an excellent presentation tool, since they allow you to project from a computer, and also write and erase on the image that is projected. You can also print out your work on the board. Let an agent help you make a killer presentation.

Need Audio Visual AV Technology long-term?
If you need audio visual av technology for more than one year, consider our leasing options. We can lease anything from projectors & plasma displays, to lighting & sounds systems for flexible one to five year terms. Contact a Tech Travel Agent to get started on a leasing contract today.