Surveillance Camera Rentals
Surveillance cameras fulfill a wide variety of roles across almost every industry. At Rentacomputer.com, we specialize in providing other businesses with short-term, security camera rentals for their temporary security needs. Keep a watchful eye over your next event or tradeshow booth with an affordable security camera system rental!
Request a Security Camera Rental Quote
Why Rent Security Cameras?
Security Cameras for Event Space and Tradeshow Booth Surveillance
Many event venues already have their own security camera networks set up, but situations do arise where existing cameras have poor angles to capture quality footage of what happens in or around trade show booths set up by attendees. Beyond that though, a security camera rental can help extend the range and abilities of a physical security team at large events to keep things running smoothly, or be used independently as a method of centralized viewing

Our clients have used security camera rentals for many purposes at events ranging from political rallies to charity balls for purposes such as: monitoring entry points, recording transactions at points-of-sale, recording backstage activities at user conferences, and even keeping surveillance on other rental equipment while it is in storage at an event venue - just to ensure that no one is stealing anything from your inventory.
Get a Quote
Renting Security Cameras for Construction Sites & Outdoor Workspaces
Security cameras are typically a permanently installed surveillance solution. However, there are many instances in which surveillance is needed for temporary projects like construction sites where there are valuable materials that need to be looked after. Temporary events and projects often require the same security as any business or residence (in some cases more!). But once the construction project or event is over, there is no need for the system and thats when renting security cameras is a good solution.

Rentacomputer.com's technicians can install a temporary security camera system for your site and set it up to optimally view all important areas of your location. Our high-definition, IP, digital cameras offer remote viewing of your outdoor jobsite from any location through your mobile device.
Get a Quote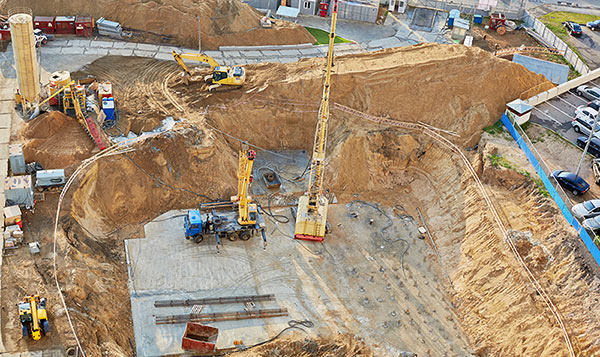 Security Camera Rental Features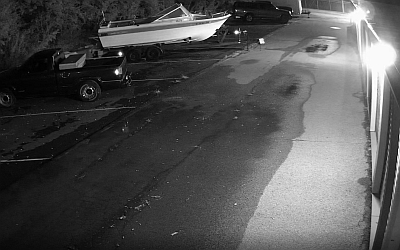 Infrared Viewing
With our security cameras' Infrared Viewing mode, neither the darkest of rooms nor dead of clouded night are enough to stop our security camera rentals from recording quality surveillance footage.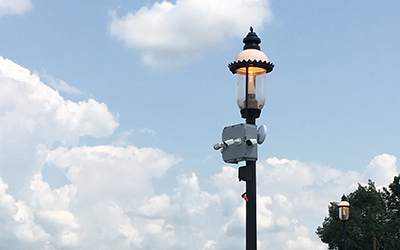 Weatherproof
Come rain, snow, high-winds, dust, or hail, our outdoor security camera rentals are heavily encased and protected to survive against even the worst of weather conditions.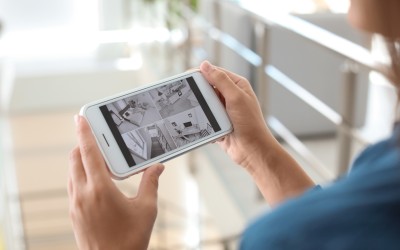 Remote Access
Remote access allows you to see what all of your cameras can see on a single screen from anywhere with an internet signal. Whether you are on-scene or 1000 miles away, you can check in to make sure that your property is safe.
View All Audio Visual Rental Products
Nationwide Security Camera Rentals Available
Rentacomputer.com has specialized, for over 30 years, in acquiring technology for events and temporary business needs around the world. Whether our client needs a computer, security cameras, event, or office equipment, our top agents can obtain the equipment and coordinate all the finer details of on-site installation.Our agents at Rentacomputer.com also specialize in providing event production, staging, and support services for businesses and institutions worldwide. Rentacomputer.com has experience with a wide variety of clients from many industries and excels at delivering, setting up, and troubleshooting an array of technology.