Orlando Computer RENTALS
Is your business in need of a large quantiry of iPads for a marketing event, or a training room full of laptops for a week? If that's your situation, or if you find your business short of IT equipment ranging from desktops computers, to large HD displays, then Rentacomputer.com Orlando is your one source for the best rental rates and service in central Florida!
Request An Orlando PC/AV Rental Quote
Orlando IT Rentals & Services
Looking for a short term PC or AV rental in Orlando?
If you are an Orlando native, or just visiting for a business event, Rentacomputer.com Orlando is your one source for all of your short term technology rental needs! Orlando is famous for its warm weather, and warm friendly people - good citizens that you'll find every day in Orlando's revitalized downtown, in our events and festivals, and in our annual Citrus Bowl celebrations! At Rentacomputer.com, we pride ourselves in our best-in-industry customer service, and you can rest assured knowing that your next Orlando event rental will be handled by the same warm, friendly people that you'll encounter in Orlando. So when your trade show needs a little help with a large screen display rental, your training class needs a few dozen or even hundred more laptops, or when your company's seasonal office needs state-of-the-art office equipment to keep your team productive, our dedicated team of technology rental specialists can get you the equipment you need, while also saving your time and money! Give us a call today at (386) 951-5184, or request a technology rental quote online to get started.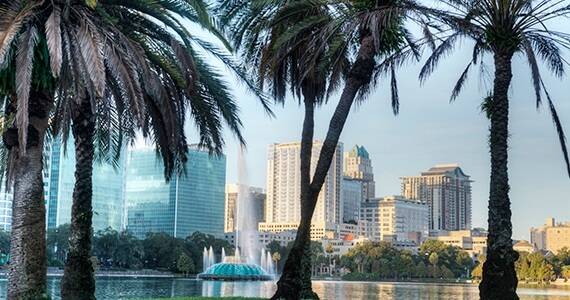 Popular Orlando Rental Venues
Rentals Delivered & Shipped To:
The Florida Hotel & Conference Center
Hyatt Place Orlando/Convention Center
SpringHill Suites Orlando Convention Center
Orange County Convention Center
And Many More!
Orlando, Florida Equipment Rental Products
Orlando PC & AV Rental Pricing*
*The rental rates above are generalized weekly samples only. They do not represent an exact configuration, quantity, or specific delivery location at a specific point in time so they are not exact rental rates. There are several factors that determine exact PC/AV rental rates. The key rental pricing factors include the supply and demand in the specific market, as well as the exact configuration of the equipment requested. If you're interested in a customized rental quote for your next business event please request a quote!