Video Production Rentals and Services
Video Production Camera Rentals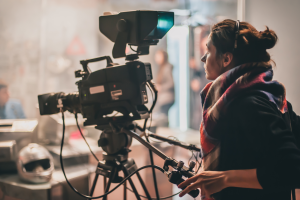 Camera Rentals for any Video Production
Video Production Services
Camera Rental Equipment
Keep your business or project site safe with a security camera rental. We offer security cameras in many sizes for any environment.
We offer Production Camera rentals for professional-grade filming and other creative projects that demand quality.
Rentacomputer.com offers remote cameras for high-quality event streaming and video capturing. Use a remote camera for light security, event streaming or any other situation where portability is key.
Capture everything with a 360 camera. With several options that include outstanding features, Rentacomputer.com has a perfect camera ready for you to rent.
Camcorder rentals are perfect for capturing high quality videos at your event. The compactness and storage of a camcorder make it a useful tool to capture events of any kind.