Laptop Rentals
Looking for laptop rentals? Look no further than Rentacomputer! We offer a wide variety of laptop options, including top brands like HP, Dell, Acer, MSI, Lenovo, and Apple. Whether you need to rent a MacBook Pro or MacBook Air, or any other laptop for a business event or meeting, we have you covered. With over 35 years of experience, we offer the best prices and unbeatable customer service, so you can trust us to deliver your rental quickly and hassle-free. Plus, we offer flexible rental options to fit your needs, whether you need a laptop for a day, a week, or even a month. Choose Rentacomputer for guaranteed satisfaction and peace of mind. Start your laptop rental journey with us today!
Request A Quote For All Your Laptop Rental Needs
Quick Quote
Are you in a rush and tired of waiting for other rental companies to get back to you? Do you need something specific that you don't see listed on our website? Look no further than Rentacomputer.com! With our extensive inventory, unbeatable prices, and 15-minute response guarantee, we're committed to providing you with exceptional customer service. You can count on us to be your reliable rental partner. Contact us today for a personalized quote tailored to your needs!
Rent a Laptop Computer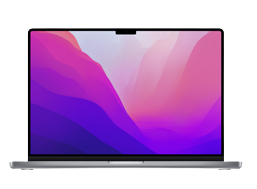 Computers For Events and Short-Term Business Needs
Rentacomputer.com carries a large selection of laptops from trusted brands like Dell, HP, Apple, and Lenovo. Our inventory includes models great for short-term design, development,
video editing
, meetings, and temporary business projects (including open enrollment for health insurance!). Many of our laptops can also be customized to meet your specific rental needs. Rentacomputer.com can
accommodate your telecommuting needs.
In a rapidly changing workplace, a companies infrastructure may need to change just as rapidly. Short term computer rentals can ensure a quick and efficient transition to a remote work environment
...
We also offer a full host of event support services to go along with your rental. Whether you need laptop configuration, event laptop troubleshooting support, or just have some last minute questions, our trained technicians are experienced in providing a wide range of laptop services. We are a full-service technology event rental company. In fact, we can help you put on an event almost anywhere on the planet. In the past, we've done business in all 50 United States as well as Europe, Canada, and Australia. Our equipment can be rented for any period of time, meaning whether you need a daily laptop rental, you want to rent a laptop for a week, or if you need to keep your notebooks for a few months -- we can help. The cost of renting a laptop depends on how long you need it, which model you want, the quantity, the time of year, and where the equipment is being delivered. To get a rental quote, contact one of our experienced technology rental agents today and learn more about our B2B rental products and services. At Rentacomptuer we're not just here to save you time and money, we're here to make your event easy!
Request a Quote
Need a laptop to work from home? We've got you covered. We have a wide variety of laptops to ensure you have the power you need to complete your resource intensive tasks; but from home!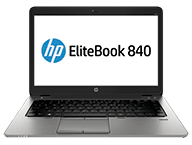 Entry Level Laptop Rentals
HP 840 G1 (or similar) with an Intel® i5-4300U 1.9GHz processor, 8GB of RAM, a 240GB SSD, 14.1" screen, and the Windows 10 operating system. The most cost effective laptop rental starting at only $109 per month!
Request a Quote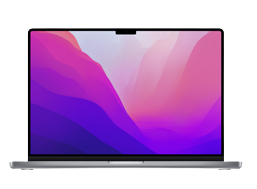 Mid Level Laptop Rentals
MacBook Pro with an Intel® i7 2.67GHz 6-Core Processor, 32GB of RAM, 512GB SSD, AMD Radeon Pro 560X GPU (4GB GDDR5), 15.4" screen at a resolution of 2880x1800, Touch Bar, and Mac OS X. Starting at $464 per month!
Request a Quote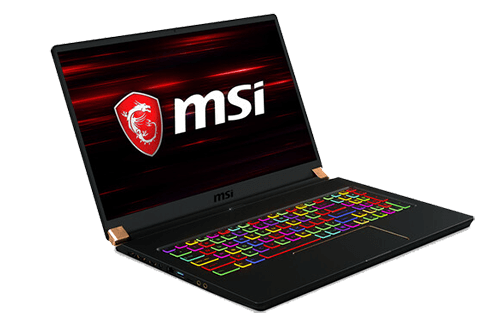 High End Laptop Rentals
MSI GS75 Stealth with an Intel® i7-9750H 6-Core Processor, 32GB of RAM, 512 GB NVMe SSD, NVIDIA RTX2080 GPU, 17" Full High Definition (FHD) Display with 144Hz refresh rate. Starting at $604 per month! Ask about the 3080 GPU!
Request a Quote
Large Quantity Software Imaging
Our our short term laptop rentals for businesses can be outfitted with identical software, so that you and your team all have the same tools to use, and the same templates to work from. The process is simple: you select the model of computer you want and either send us your software files to load, or we send you a testing "seed" unit that you can load all your needed software onto Do you need to rent 1,000 computers with the same software and specs for a training class? No problem. If you need 10 or 1,000 notebooks for a classroom setting, or any corporate event, we're here to assist! How much to rent a laptop depends largely on the quantity of devices, the period of time rented, the make and model of the machines requested, software imaging requested, and delivery location. Once the software or seed unit is received, our techs can load the programs onto each of your rental units, giving your whole team the power to get the job done. Our rentals are also available with free preloaded software, such as Zoom or Google Chrome! Contact us today to learn more about our large quantity software imaging, and other services we offer. Don't be afraid to ask about our Bulk Discounts when you quote your next large rental from Rentacomputer!
Request a Quote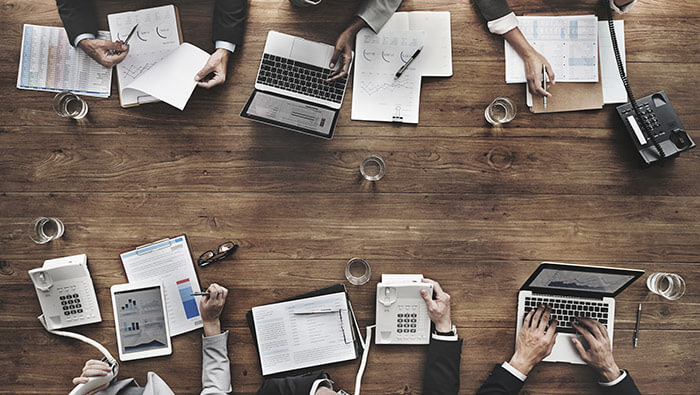 "18 years ago I started my own business and Rentacomputer.com was there to support me. Since then I have only had amazing, personalized service that has grown with me and the times. They have truly helped me become successful."
- Steven F.
Laptop Rental Case Studies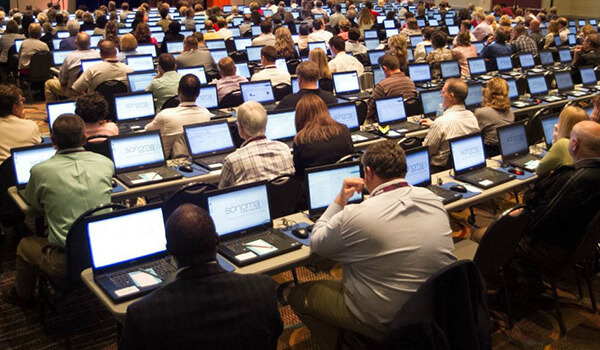 Laptop Rentals for Training
An insurance company was training employees on new software they were implementing. They rented thirty i5 Windows laptops for the training class. They needed each rental laptop to be identical and preloaded with the new software that the employees/attendees were being trained on. This required us to send the company what we call a "seed" unit, for them to load the proprietary applications and software and send back to us so that we can "image" the other 29 laptops to be identical to the seed unit. The insurance company also hired Rentacomputer.com to setup all of the laptops at the training venue. The training went off without a hitch. At the conclusion of the training, we packed up all the setup and laptops and wiped the laptops clean. The customer and its newly trained employees left happy.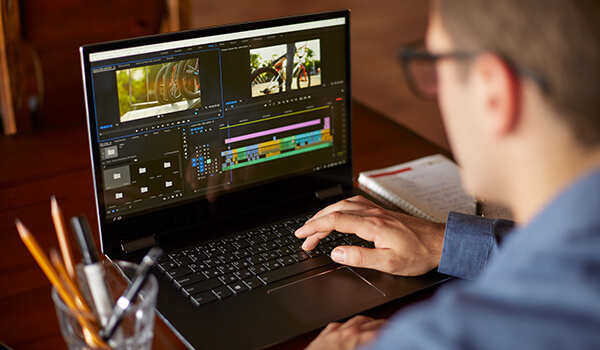 Laptop Rentals for Video Editing
The campaign team for a candidate running for office needed some high performance laptops and desktops to do video editing for a commercial they were planning to run. They requested high end gaming laptops like the Acer Helios and the MSI Titan. They also requested a few MacBook Pros which are also widely popular for video editing. We shipped them six Windows based gaming laptops and two MacBook Pros. Once they were done finalizing their commercial, they simply shipped the rental laptops back with the supplied return shipping label and now had their commercial ready for distribution on local network television. Partnering with Rentacomputer on your laptop rental gives you the protection and peace of mind you need to focus on the other details of your event.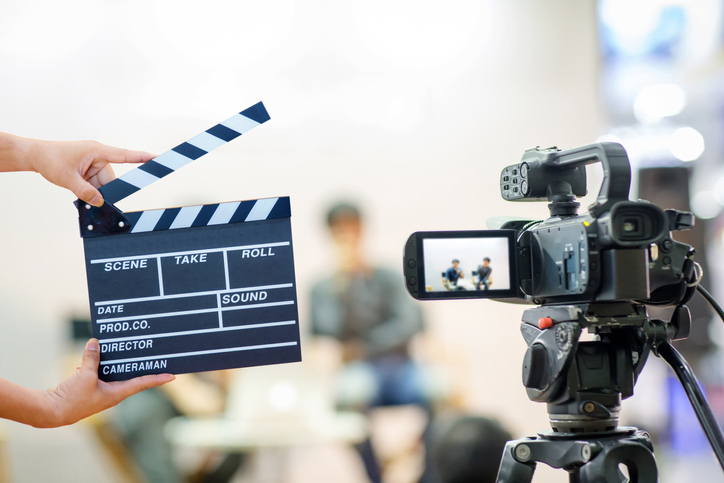 Laptops For Broadcasting Agencies
A large team of production staff, reporters, sportscasters, etc., needed a short-term technology rental to cover the Super Bowl for their broadcasting agency. They requested 70 high-end Intel laptops with their specific broadcasting software preloaded, along with peripherals such as monitors and copiers. The laptop rentals were the perfect solution for the mobile nature of the project and as expected the team was able to complete their, interviews, writing, internal communications, and even some initial postproduction, without worrying about any of their technology needs.
Laptop Peripheral Rentals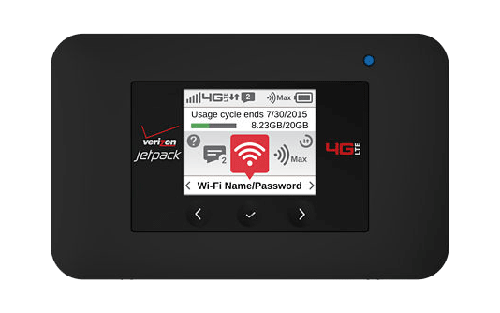 Internet Hotspot Rentals
In need of internet for your laptops during your event and wont have WiFi access? We offer aircards, routers, LAN arrays & WiFi hotspots to keep you connected with internet service at affordable rental rates.
Learn More About Internet Hotspot Rentals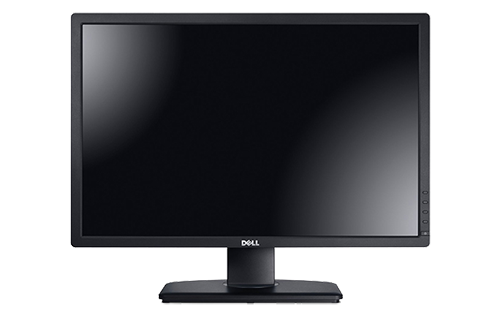 Monitor Rentals
Whether you need monitor rentals for Apple or Windows based laptops at your training class or a monitor rental for a display on the wall of your tradeshow booth, we've got you covered with affordable rental rates and fast nationwide delivery!
Learn More About Monitor Rentals
Scanner Rentals
Document scanner rentals are the perfect addition to pair with your laptop rentals to compliment your short term imaging needs. We offer a full range of document scanning products from low, mid, and high volume scanner rentals to large format scanner rentals.
Learn More About Scanner Rentals
Looking for accessories to go with your laptop rental? We carry everything from webcams and microphones to portable green screens to ring lights!
Tips Regarding Rental Laptops
More Laptop Rentals
Laptop Rentals by Type
Brands We Carry
Asus Laptop Rentals
Dell Laptop Rentals
HP Laptop Rentals
Lenovo Laptop Rentals
Laptop Rental Accessories
Nationwide Laptop Rentals Available
For 30 plus years, Rentacomputer.com has been the specialist in obtaining technology for events and temporary business needs. Whether you need a high-powered gaming laptop, a Macbook for designing or creative projects, a Microsoft notebook for business, or a mobile workstation for power and portability -- Rentacomputer.com has the latest, affordable, laptop technology for every event. No matter the reason your short-term business needs to rent laptops, whether it be conventions, trade shows, training classes, corporate events, classroom training, product demonstrations, or having your employees work from home, you can count on Rentacomputer.com to provide you with the knowledge and guidance to help you make an informed decision. We've worked with clients in a multitude of industries, and we excel at providing quality laptops at affordable prices. Don't forget, if you need wireless internet, ask about our WiFi Hotspot rentals!