Office Equipment RENTALS
Business conferences, trade shows corporate events — they all require office equipment, and lots of it. With a wide range of office equipment rentals available, Rentacomputer.com has copiers, scanners, video conference equipment, and any other type of rental office equipment you may need for an event.
Request An Office Equipment Rental Quote
Office Equipment Rentals for Businesses and Events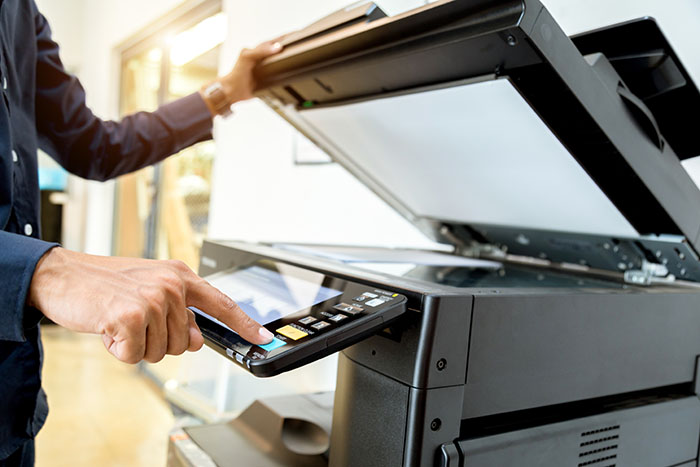 Trade shows, business projects, conventions, corporate events — they all require office equipment, and usually in large quantities. Planning for your event and trying to acquire all the office equipment you need can be a painstaking process with many aspects to handle and deliveries to coordinate. Rentacomputer.com offers a wide range of office equipment for rent and can help to make the rental process easy and hassle-free.
Our rental agents have years of experience in sourcing the best office equipment rentals for business events of all sizes. They will work to understand your needs and events, and can help with everything from selecting the right equipment for the job to coordinating and on-time delivery. They can also assist with coordinating a wide range of event services, ranging from event engagement to on-site IT services.
Contact us today to learn more about our office equipment rentals and event services.
Request a Quote
The humble copier is the workhorse of many offices, often combining the duties of multiple machines and functioning as a copier, printer, scanner, and fax machine. If you're in the market to rent a copier, the options may seem overwhelming and it's easy to make the wrong choice. Copier rentals aren't one-size-fits-all and the right copier for you often depends on the type and size of your project and on the complexity of your printing needs. Selecting the wrong copier rental can lead to costly delays for your project and lead to disappointment for your team and clients.
The earlier you make your copier rental request, the more likely you'll be to have a larger selection of equipment. Since copier rentals are often sourced from your local area, your options may also be impacted by the area where you will use the equipment. Additionally, establishing the dates and location of your copier rental allows the local technician who will deliver and set up your equipment to touch base with you in advance and ensure that your rental is compatible with your existing equipment.
Knowing the scope of your project is an important part of deciding whether to rent a printer. Traveling for an event or meeting? Working out of a temporary office? Your focus should be on that event, not stressing about getting a printer where you need it. Meetings, conventions, seminars, trade shows, and sporting events are all good reasons to lower your printer costs by renting.
At Rentacomputer.com, we provide printer rentals for many of the top brands as well as either laser or inkjet styles to fit your needs.
When it's your job to produce documents for special events, meet short-term demands for intense document production, or deal with documentation needs during unforeseen emergencies, Rentacomputer.com is the simplest and most reliable printer choice.