Event Rentals
Client Comments:
"Your two technicians were there at the convention center all day and they did an excellent job, by checking back on the equipment throughout the day to make sure that everything was working properly. They presented your company in a very positive light. Thank you for your assistance with this and with helping to make our conference a success this year." - George from Missouri
"I would like to extend my appreciation for your services. Our conference was a success and the computers were delivered on time and they worked perfectly. Also, Jason Patrick was great to work with. He was patient, consistent, and very knowledgeable. Great customer service! We look forward to working with Rentacomputer.com in the future." - Tamisha T from Chicago
"Thank you Tech Travel Agents for getting me the large-venue projectors I needed for our big conference in Chicago, you saved me from a logistical nightmare!" - Raj Patel from Chicago
"I wanted to extend a thank you for your efforts for our holiday party this past weekend. The crew were really great and wonderful to work with. They were very much on time on Saturday (arrived 30 minutes early!) and were in and out and made set-up a breeze for us. They were also on time and quick to break down after our event ended. It was a pleasure to work with them." - Emma K. from Los Angeles
"I wanted to thank you so much for all your cooperation and help for our Las Vegas event over the weekend. The av rep was very helpful and easy to work with. He made the set-up process very easy. Thank you again and I look forward to working with you on our other upcoming events!" - Emma from California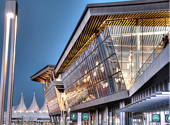 Our Agents can offer technology rentals at a fraction of the cost that in-house technology rentals offered by convention centers might cost you. We also offer delivery, installation and on-site technicians.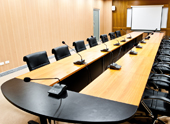 For conference meetings of any size and for any purpose, a Tech Travel Agent can supply you with temporary solutions for acquiring the technology that you need to efficiently conduct your conference.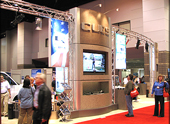 A single phone call to our agents can supply you with all of the technology you could possibly need to set up your trade show booth, from audio-visual technology to pipe and drapery, to kiosks.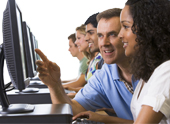 When setting up a temporary classroom for training employees on your company software, we can provide you with an easy and cost efficient solution for this temporary need. All of our machines can come with your company software preloaded onto them and ready to go.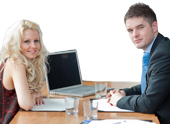 If you are holding an important meeting, let our agents handle the logistics of arranging the appropriate technology so that you can solely focus on running your meeting.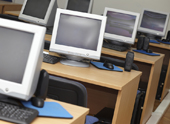 If you or your place of business needs to set up a temporary computer lab, we can draw up a solution that meets every technological need you might have. Not only do we deliver and set up your technology, but we can offer on-site technicians to troubleshoot any problems that may arise.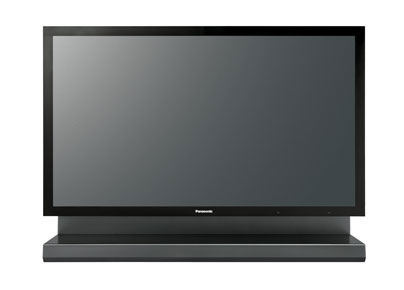 The 103" HDTV from Panasonic is the largest plasma available in the world. This titan of the plasma displays is great for conferences, conventions, trade shows, marketing events, product launching, sporting events, or anytime you want to have a high-impact on your audience. This monster HDTV will not go unnoticed and can generate more traffic to your trade show booth or presentation.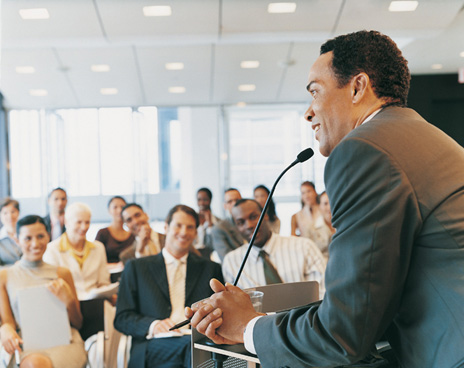 When putting together a large scale meeting, perhaps at a convention center, it can be a hassle to try to acquire the large amount of audio visual equipment needed for all the breakout rooms. When compounded with having to handle other logistical problems that go along with breakout room planning, things can quickly become overwhelming. A Tech Travel Agent can help!