Event Rentals
Client Comments:
"Jessica provided the best service ever for our trade show in Orlando. All the plasma screens and AV equipment arrived on time, the installers went right to work and got everything setup and tested hours before the start of the show. Best yet, after the show was over, the guys show up, disassembled and packed away all the equipment within a half hour after the close of the show. Earliest I ever left a tradeshow after it was over. Congratulations Jessica, you are the best Tech Travel Agent in the World!!!" - Thomas K. from Orlando, Florida
"I would like to extend my appreciation for your services. Our conference was a success and the computers were delivered on time and they worked perfectly. Also, Jason Patrick was great to work with. He was patient, consistent, and very knowledgeable. Great customer service! We look forward to working with Rentacomputer.com in the future." - Tamisha T from Chicago
"We could not have done it without you. Every little detail of the event was extremely important. We were impressed by the patience, flexibility and skill you demonstrated in dealing with the occasional, but vital changes and modification required during the program." - United Ceberal Palsy from New Orleans
"Everything has worked out just like you said it would, our event has been great! Thanks for all your help in making sure we got the plasma TV and everything else we needed" - Elaine from Massachusetts
"When I needed plasma displays and video wall rentals for my trade show booth at the Jacob Javits Center, I contacted a Tech Travel Agent and had it delivered right to my booth on time and installed the way I needed it. The service was impeccable." - Jacob from New York City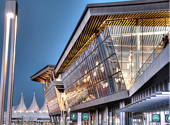 Our Agents can offer technology rentals at a fraction of the cost that in-house technology rentals offered by convention centers might cost you. We also offer delivery, installation and on-site technicians.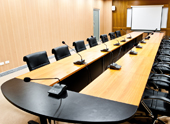 For conference meetings of any size and for any purpose, a Tech Travel Agent can supply you with temporary solutions for acquiring the technology that you need to efficiently conduct your conference.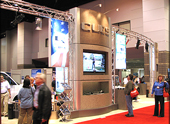 A single phone call to our agents can supply you with all of the technology you could possibly need to set up your trade show booth, from audio-visual technology to pipe and drapery, to kiosks.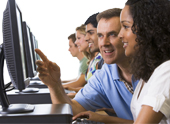 When setting up a temporary classroom for training employees on your company software, we can provide you with an easy and cost efficient solution for this temporary need. All of our machines can come with your company software preloaded onto them and ready to go.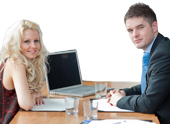 If you are holding an important meeting, let our agents handle the logistics of arranging the appropriate technology so that you can solely focus on running your meeting.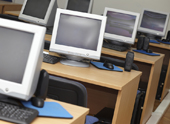 If you or your place of business needs to set up a temporary computer lab, we can draw up a solution that meets every technological need you might have. Not only do we deliver and set up your technology, but we can offer on-site technicians to troubleshoot any problems that may arise.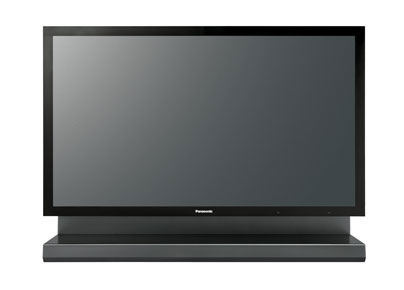 The 103" HDTV from Panasonic is the largest plasma available in the world. This titan of the plasma displays is great for conferences, conventions, trade shows, marketing events, product launching, sporting events, or anytime you want to have a high-impact on your audience. This monster HDTV will not go unnoticed and can generate more traffic to your trade show booth or presentation.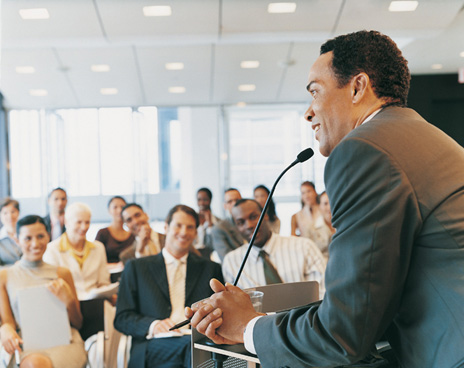 When putting together a large scale meeting, perhaps at a convention center, it can be a hassle to try to acquire the large amount of audio visual equipment needed for all the breakout rooms. When compounded with having to handle other logistical problems that go along with breakout room planning, things can quickly become overwhelming. A Tech Travel Agent can help!