Photo Booth RENTALS
If you're hosting a convention or marketing event and looking for an easy way to get attendees to post about it on social media, a photo booth is the perfect solution for you! With the ability to customize the enclosure, digital picture frames, and software, the photo booth will post all pictures taken at your event on social media so it can be seen by the whole world.
Request A Photo Booth Rental Quote
Photo Booth Rentals for Every Event
Benefits of Renting a Photo Booth
Renting a photo booth can add a special flair to any event — from corporate events , to trade shows, and conventions — renting a photo booth is a great way to promote your brand and keep people engaged. Some photo booth rental factss and features include:
`
Photo booths can be rented daily, weekly, or monthly, depending on needs.
Any photo booth rental can be customized with logos or special branded wraps.
Rentacomputer.com offers free-standing and self-assembled photo booth models.
Photo booth rentals can be integrated with social media to create brand experiences.
Rentacomputer.com offers photo booth rentals in any quantity for any size of event. Get a quote and learn more from a technology rental agent today.
Get a Quote
Rent A Photo Booth
How to Rent a Photo Booth
Photo Booths are a great way to enhance any event experience. Rentacomputer offers do-it-yourself Photo Booth units that can be assembled on-site, as well as pre-built standing models. Find out what type would work best for your event.
Our technology rental agents are experienced in providing photo booth rentals for events of all types and sizes, and can help you customize your photo booth rental with logo wraps, specific colors, and other features to help you get the most out of your rental.
Get a Quote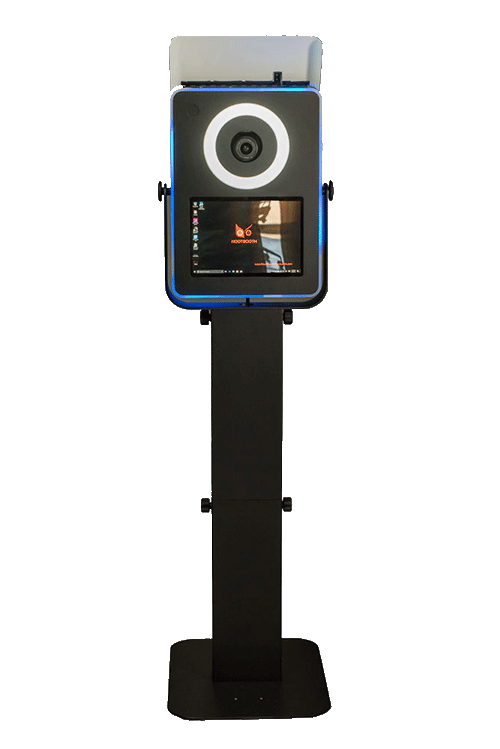 Photo Booth Rentals we Offer
Rentacomputer.com offers photo booth rentals for multiple types of events. For corporate events, Large conferences and trade shows, free-standing photobooths are available, which can be completely customized with logos, wraps and other features.
For smaller events, we offer compact photo booth kits which can be shipped directly to you, and quickly built in any venue, giving you a shorter set up, and still offering high-quality event engagement opportunities.
Get a Quote
NATIONWIDE PHOTO BOOTH HUB RENTALS AVAILABLE
Rentacomputer.com has specialized, for over 30 years, in acquiring technology for events and temporary business needs around the world. Whether our client needs a computer, photo booth, event, or office equipment, our top agents can obtain the equipment and coordinate all the finer details of on-site installation.Our agents at Rentacomputer.com also specialize in providing event production, staging, and support services for businesses and institutions worldwide. Rentacomputer.com has experience with a wide variety of clients from many industries and excels at delivering, setting up, and troubleshooting an array of technology.