Chicago Computer RENTALS
Rentacomputer.com is a full service business to business technology rental firm that can make your next Chicago business event easier and more affordable. With local delivery, setup, and strike anywhere in the Chicago metropolitan area. Give us a call today for your next short term computer, iPad, audio visual, or office equipment rental need. We know you'll love our great rates and our great service!.
Request A Chicago Technology Rental Quote
Chicago, IL Rentals & Services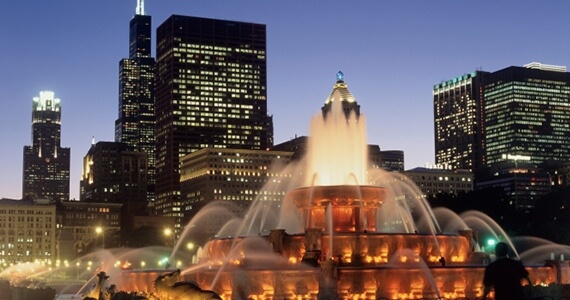 Popular Chicago Rental Venues
Chicago Equipment Rental Products
Chicago Rental price list*
| | | |
| --- | --- | --- |
| Chicago Desktop Rentals | $150 | Order Now |
| Chicago Windows Laptop Rentals | $99 | Order Now |
| Chicago MacBook Pro Laptop Rentals | $175 | Order Now |
| Chicago MacBook Air Rentals | $220 | Order Now |
| Chicago iPad Rentals | $79 | Order Now |
| Chicago Android Tablet Rentals | $85 | Order Now |
| Chicago Microsoft Surface Rentals | $209 | Order Now |
| Chicago Projector Rentals | $165 | Order Now |
| Chicago HD Display Rentals | $295 | Order Now |
| Chicago Monitor Rentals | $90 | Order Now |
| Chicago Video Wall Rentals | Get Quote | Order Now |
| Chicago Ultra HD 4K Display Rentals | $1350 | Order Now |
| Chicago Interactive Touchscreen Display Rentals | Get Quote | Order Now |
*The rental rates above are generalized weekly samples only. They do not represent an exact configuration, quantity, or specific delivery location at a specific point in time so they are not exact rental rates. There are several factors that determine exact PC/AV rental rates. The key rental pricing factors include the supply and demand in the specific market, as well as the exact configuration of the equipment requested. If you're interested in a customized rental quote for your next business event please request a quote!
Servicing Every City In Illinois
And Surrounding Areas Near Chicago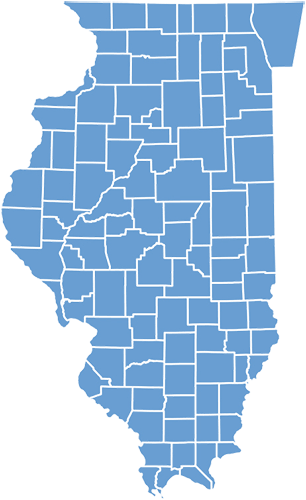 Our Locations in Chicago
Warehouse Locations, No Walk-In Business
Rentacomputer.com Proudly Services Chicago!
Event And Marketing Partners in Chicago

Are you a Chicago event planner or marketing firm looking to partner with a professional technology rental company like Rentacomputer.com?

If so, contact us today at

operations@rentacomputer.com

or

send us a message

.
Chicago Tech & Event News
From the Rentacomputer.com Blog
22nd Annual Chicago Underground Film Festival
The Chicago Underground Film Festival is set to take place from May 13th to May 17th at the Logan Theater. The Chicago Underground Film Festival is an annual event showcasing independent, experimental and documentary films from around the world and is one of the quickest established film festivals around, having done so in only 6 years...(continued).
From Chicago Kids
Chicago Kids 2015 Summer Camp Guide
The 2015 Camp Guide lets you find just the right camp for your kids. Use our guide to find general day and overnight camps, plus camps that specialize in art, dance, language, music, performing arts, sports, science/technology and more. Here are some highlights of some of the featured camps you'll find in this year's guide...(continued).
Chicago iPad Rental Case Study
The Need:
In early May we received a call from a meeting planner. This particular meeting planner was looking for a large number of iPads, 200 to be exact, for a one day event in Chicago toward the end of the month.
The end users of the iPads would be a group of scientists who would be attending a convention sponsored by one of the oldest, and largest, pharmaceutical companies in the country.
The iPads needed to be delivered one day in advance of the conference and each must be preloaded with a custom App supplied by the end user.
And one last thing.. the customer's budget required the rental pricing on the iPads to come in a little under the cost of a Chicago Pizza with a couple of drinks.
The Solution:
The solution to this was simple, take 200 iPads, load the customer's app, get them to Chicago, and do it on a shoe string budget.
To make things more interesting.. A week before the delivery date we received a call from the meeting planner. The event had received more registered attendees than expected. Another 150 iPads would be needed.
Thankfully, neither the warehouse crew nor the Apple product manager were fazed by the new quantity. More iPads were pulled for the order and the plan proceeded on schedule.
With 350 iPads now deployed for the event Rentacomputer.com decided to station a tech onsite the entire day at no charge to the client.
One last detail, Rentacomputer.com supplied (also at no charge) eight 16 port charging stations to make it more covenant for the end users to recharge as needed.
The Results:
As planned the 350 iPads, and 30 spares, preloaded with the customer's app, along with cases, and power supplies, were handed over to the end user a day in advance of the event.
On the day of the event the Rentacomputer.com technician deployed the eight charging stations at various points around the venue and assisted the customer with the distribution and collection of the units to the attendees. The technician stayed on sight from the start to the finish of the event.
The event went off without a single iPad failure and day ended with 350 happy scientists, one happy event planner, and one technician with some sore feet! (I'm told it was a very large conference hall)... And it was all done under the customer's very tight budget.