Presentation Camera Rentals and Services
An event or presentation calls for a quality camera that will serve as a reliable tool to capture high-quality recordings. Rentacomputer.com has camera equipment, and accompanying services suitable for events and presentations of all types including graduations, conference presentations, product releases, and more.
Presentation Camera Rentals and Services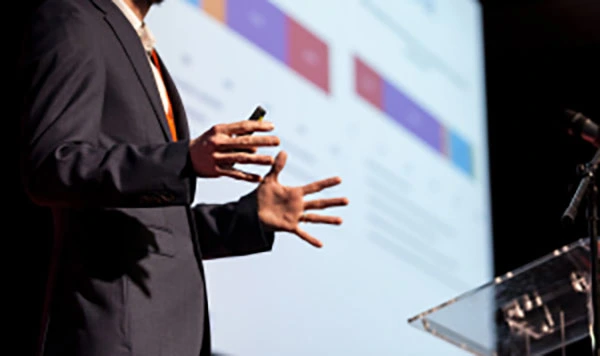 Rentacomputer.com offers camera rentals suitable for capturing any presentation and services to match. For large events and professional-level presentations , we offer event production cameras that can create high-definition recordings in any setting — like Panasonic 4K Cameras. For smaller presentations, we offer a host of camcorders from makers like Canon and Sony.

Our presentation services are tailored to your specific needs. Working with one of our event service agents means having a trusted event partner with expertise in multiple areas of presentation production. Need a presentation recorded? We will work to provide you with trained techs to capture the event, and even edit the presentation footage. For live presentation streaming, we can provide editing, uploading, and equipment configuration services on-the-fly. Rentacomputer.com also has access to experienced lighting and sound technicians who can help to make your presentation stand out. We also offer podium and pipe and drape rentals to help your presentation experience stand out.
Camera Rentals for any Presentation
Camera rentals for almost any type of presentation including:
Academic Presentations
Product Releases
Business Presentations
Graduation Speeches
Legal Presentations
Get A Camera Rental Quote
Presentation Streaming and Services
How we can help
We provide experienced techs to aid in the setup and operation of any camera rental for a presentation or event. Need to livestream your presentation? Our experienced agents can help you find the best streaming platform and pair you with camera operators who specialize in livest

Our agents will also help you understand all of the presentation services we offer, and help you choose those most fitting for your event. From lighting and sound production to professional staging technicians, we have the resources and services to make your presentation stand out.