Event Pipe and Drape Rentals
Client Comments:
"The event was a great success. Our technician did an incredible job at our booth; frankly, I have never received such stellar customer service as I did from him. At the start of set-up, he made sure we had everything we needed for our event to run smoothly. He made me stress much less about the technology portion of my booth, which is typically one of the most stressful parts of the event." - Kali G. from Atlanta, GA
"I guess you guys never get thank you for all the hard work you put in. So...THANK YOU SO MUCH! We wouldn't have had such a successful event without you." - Malcolm J. from Las Vegas
"We could not have done it without you. Every little detail of the event was extremely important. We were impressed by the patience, flexibility and skill you demonstrated in dealing with the occasional, but vital changes and modification required during the program." - United Ceberal Palsy from New Orleans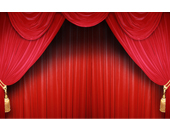 Aesthetically Enhance Your Event
Pipe and Drape rental help to complement any event. Pipe and Drape is great for conventions, trade shows, parties, and art shows. You can create custom drapery to help blend with your other event decor nicely or even make your booth exhibit more colorful and competitive. Pipe and Drapes not only give your booth a more sophisticated look, but you can also hide any wiring that's laying around; ultimately making your booth more appealing to potential clients.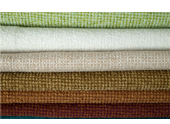 What We Offer
Rentacomputer.com offers a variety of fabrics (like Banjo Cloth, Commando Cloth, and Encore Velour fabrics), colors, and customizations at affordable prices. Drapes with your business logo are a great way to support and advertise your company. Mix and match pipe color with Drape color to get a tasteful look for your event. Whatever look you are going for, Rentacomputer.com can help make it happen!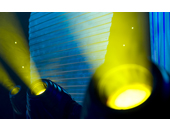 Staging & Lighting
In addition to Pipe & Drapery, we also offer staging and lighting rentals. With one call you will have access to one of the nation's largest inventories of event rental products. Available nationwide, Rentacomputer.com offers the widest selection of products to be found anywhere.

Need pipe & drapes long-term?
If you need pipe & drapes for more than one year, consider our leasing options. We can lease any configuration of cloth type with pipes cut for specific dimensions, for flexible one to five year terms. Contact a Tech Travel Agent to get started on a leasing contract today.