Computer Network Server Equipment Rentals
Client Comments:
"Just wanted to thank you for a job very well done last week. The delivery process was extremely smooth, the laptops worked perfectly, and there were absolutely no problems. This makes my job much easier- so thank you!" - Patrick from Washington DC
"Our sincere thanks for the great job you did in coordinating the A/V at all the various malls! All of our managers reported how professional and nice the tech delivery people were. We look forward to working with you on future events and promotions!" - Cindy H from San Diego, CA
"From the moment I contacted you, you were so responsive and so easy to work with and your onsite technician was great!" - Carla from Washington DC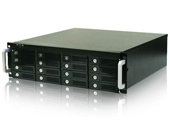 Rack-Mount Servers are easy to use and highly reliable. These are desirable traits in a network server when your company needs a temporary network server rental to offset the stress on servers and machines owned by your business.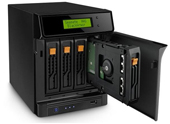 Server equipment rentals are ideal if your company needs an extra storage unit for company information while you are testing various types of storage solutions. Whether you need a short-term rental, or a long-term lease, our agents can get you the right kind of server for your storage needs.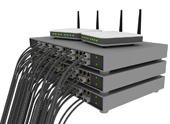 All server rentals need peripheral rentals. Server peripherals include routers, switches, cables, etc. A Tech Travel Agent can bundle all of these peripherals into a single quote along with your server rental.

File Server rentals are perfect if your company is moving to another location and you need to keep your servers up during the move.
A database server allows you to house all database services on a dedicated server, which provides access and retrieval of data from other programs or machines.
Mail servers essentially exemplify the role of a post office, only in the context of computing and electronics. They run programs and routines that are specifically designed for managing message sending and retrieval.

The need for a web server seems intuitively obvious once it is realized that a web server is what allows a user to access content on the Internet, and so its primary function is to server content.
If your server is temporarily out of commission for repairs or diagnostics, then you will need a temporary replacement so that you do not lose information or business.
An application server is essentially a software frame work, the sole purpose of which is to regulate the efficient execution of programs and routines. With an application server you can develop a more concentric model, which certainly has its advantages for business computing.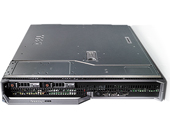 If you need a Server Rental that uses a minimal amount of physical space, and saves energy, then you should contact your Tech Travel Agent about a Blade Server Rental. Not only can our agents procure single blade server rentals, we can also procure entire systems of blade servers, which operate in conjunction with each other for large storage projects.
Server Equipment Rentals for Virtualization Testing
If your company is considering various applications of virtualization and requires temporary technology with which to test possible virtualization solutions, server rentals are an ideal solution for temporary storage needs. For example, if your company is considering various ways to implement server consolidation, minimizing the amount of physical technology needed by linking multiple virtual servers to a single physical one, renting an extra server from Rentacomputer is an easy and cost efficient solution; since having an extra server for a short time would expedite the testing of consolidation solutions.

Need a server long-term?
If you need any kind of server solution for more than one year, consider our leasing options. We can lease anything from rack-mount servers, to blade servers, to routers & switches for flexible one to five year terms. Contact a Tech Travel Agent to get started on a leasing contract today.