Server Rentals
A physical server rental delivered right to your business is the perfect in-house solution for dozens of short-term business IT projects. From application testing or migration, contingency planning, data center moves, disaster recovery, online gaming tournaments, and many more! Rentacomputer.com can supply short-term enterprise-level systems onsite from Dell and HP, fully configured and tested at a fraction of the cost of traditional channels. With our short lead time, whether you need a bare-bones server or high-performance, multicore servers, we've got you covered.
Request A Quote For Your Server Rental Needs
Rent a Server
Why Should You Rent a Physical Server?
Server rental is ideal for temporary needs because:
Lease terms are flexible and run daily, weekly, and monthly.
Rental is more affordable than buying equipment for short-term projects.
You access first-rate equipment and enjoy high security.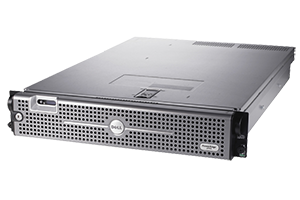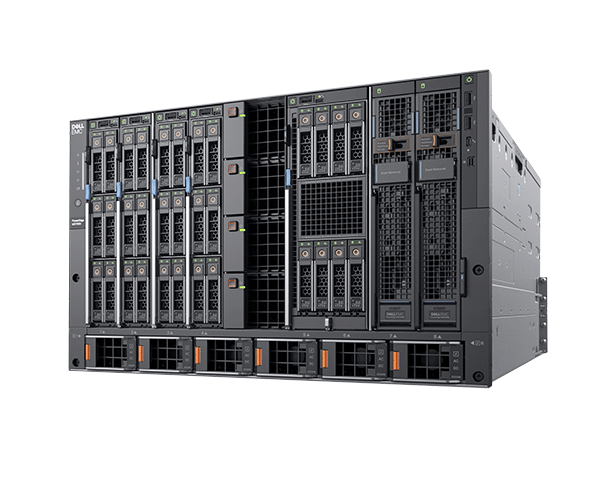 Server Rentals for Short-Term IT Projects and Other Business Needs
A server can easily be the most important piece of technology any business might need to acquire for a short-term rental. Not just for their all-around usefulness but for their critical role in business operations such as data center relocation, application testing, or simply adding horsepower to augment your existing infrastructure for a short-term project, such as video rendering.
Generally speaking, there are three main reasons for businesses to get a server rental — for large-scale centralized file storage, for file sharing across a local network of devices, or for use as a web server for website hosting/server hosting that allows users to access content on the internet through the server directly.
We're able to provide a server for whatever reason you're renting, including cloud servers or cloud migration servers, with hundreds of gigabytes (GB) of RAM (Random Access Memory), terabytes (TB) of SSD (Solid-State Drive) storage in a RAID array, and multicore Intel Xeon processors.
Either rack-mounted or tower configurations, we have what you need. Let us know the specifications you are looking for, and our team of account managers will handle the rest. At Rentacomputer.com we're not just here to save you time and money, we're here to make your event easy!
If your company needs a server or multiple servers for an upcoming operation or data migration, Rentacomputer.com can supply you with whatever short-term technology rental equipment you may need for onsite business use to make your next venture a success, with a 24/7 support team!
Call 888-715-1093 and talk to one of our technology rental specialists, or click the request a quote button below and we will work to find a server rental that is right for you! When you partner with Rentacomputer.com on your server rentals you can rest easy knowing you have access to the best support in the industry.
Reserve A Server Rental Today
Quick Quote
Are you in a rush and tired of waiting for other rental companies to get back to you? Do you need something specific that you don't see listed on our website? Look no further than Rentacomputer.com! With our extensive inventory, unbeatable prices, and 15-minute response guarantee, we're committed to providing you with exceptional customer service. You can count on us to be your reliable rental partner. Contact us today for a personalized quote tailored to your needs!
Servers For Every Use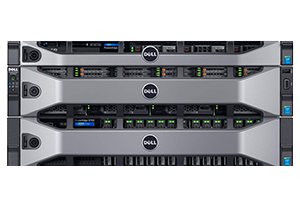 File Server Rentals
File servers are crucial for most businesses as they are the location where all of the shared company files and data are stored. When you need a file server for a large project or for other temporary business uses, Rentacomputer.com can provide you with equipment configured specifically for your needs and at a fraction of the cost of purchasing one.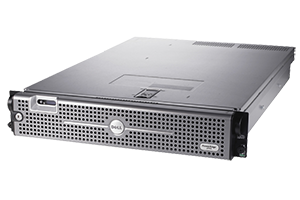 Database Servers
A database server allows you to house all database services on a dedicated server, which provides access and retrieval of data from other programs or machines. So if you simply have a temporary need for storage, or need to perform capacity upgrades, then contact one of our technology rental specialists for your database server rental.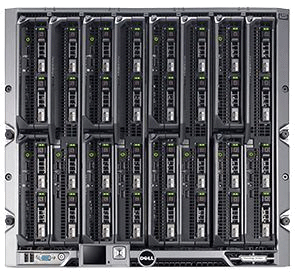 Web Server Rentals
The need for a web server seems intuitively obvious once it is realized that a web server is what allows a user to access content on the Internet, and so its primary function is to server content. A web server also allows one to host websites, so if you need temporary hosting capabilities, a web server rental is ideal.
Server Hosting
Let us handle your server hosting, and save yourself the trouble of buying, configuring, and maintaining server hardware. This allows you to pay a monthly fee as opposed to having to buy a server that depreciates over time. We'll help you configure the host server for a multitude of functions, including: shared hosting, VPS hosting, dedicated server hosting, public cloud hosting, and private cloud hosting.
Book Our Server Hosting Services Today
Top-Of-The-Line Servers
At Rentacomputer.com, we have a large variety of servers in stock to fill any purpose a company could need, and we also offer servers from a variety of brands in the industry. When you rent a server from Rentacomputer.com, you can expect a server best suited for your rental needs from a selection of Dell or HP servers.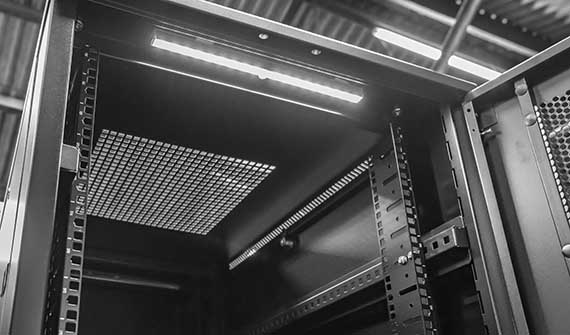 Dell Server Rentals
From rack mounts and server infrastructure platforms to simplified management, Dell's PowerEdge servers have peak performance and enable accelerated workloads to unburden IT. Dell server rentals have versatile configurations and intelligent, embedded management.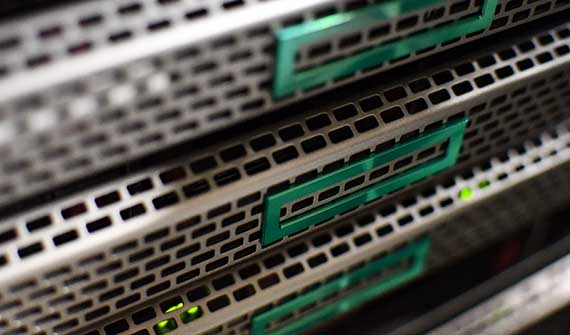 HP Server Rentals
HP servers, like the ProLiant series, are rock-solid platforms that provide a complete infrastructure to support both your business objectives and your business growth. When you choose Rentacomputer.com you'll always have access to the leading edge in HP server rentals for your project.
Server Peripheral Rentals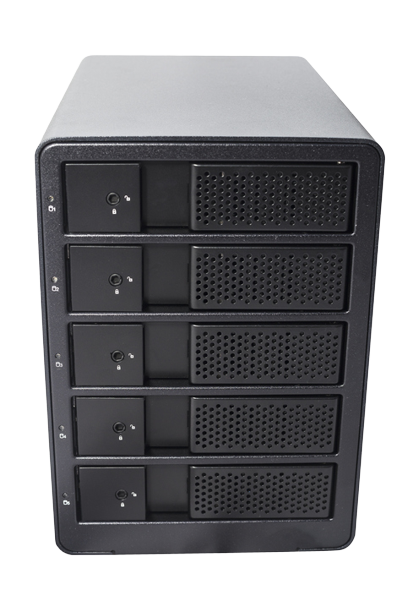 Storage Solution Rentals
Need more storage for your server? Rentacomputer.com has multiple different storage capabilities for you to rent. Using a Direct Attached Storage (DAS) with increased storage from SSDs, or using a Network Attached Storage (NAS) system to provide faster data access, Rentacomputer.com has got you covered and can deliver your storage solution to an on-site business.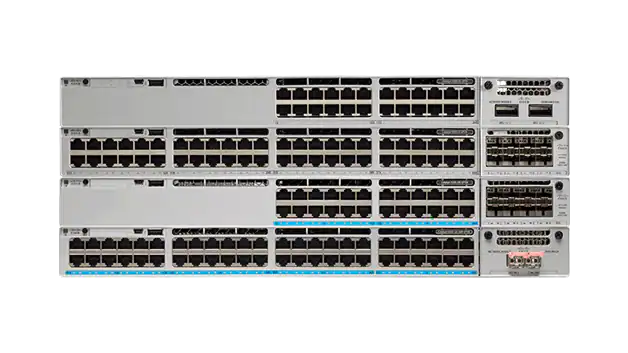 Switch Rentals
For a wide variety of business-critical environments where scale and an extra degree of security, resiliency, and programmability are needed, our inventory of switches is a great choice for your short-term server rental needs or other temporary projects. Rentacomputer.com makes bulk ordering of your networking switch rental needs simple and affordable. Ask about our line of Cisco Catalyst switches!
Why Rentacomputer.com Is the Ideal Tech Rental Partner
When you work with us, you'll enjoy:
Personalized experiences: You'll team up with one consultant from the rental quote to your completed return. They'll provide responsive, individualized service at every step.
A commitment to quality: We offer servers for rent from today's leading manufacturers. We also invest in quality assurance and handle all the equipment upkeep.
Worldwide availability: Rentacomputer.com serves established companies throughout the nation. We also rent to customers in Canada, Australia, the U.K., and the EU.
More value: Many of our equipment orders ship for free for even higher cost-effectiveness. We can also arrange for on-site delivery and setup in numerous cities.
Technical support: Our agents are available 24/7 to provide remote assistance. We can also offer on-site support for large events when you need extra helping hands.
Industry experience: We've been a leader among tech rental businesses since 1987. Our team members have the skills and resources to help you choose and rent a server for web hosting, cloud migration, and more.
FAQs
Do you have questions about how to rent a server for your temporary business needs? Browse some answers below, or contact our team for more information.
Is a Server Rental Right for My Business?
Renting a server may be ideal if you have short-term needs for extra technology "horsepower." Your assigned Rentacomputer.com specialist can help you decide the best strategy for your project.
What Type of Server Should I Rent?
The right type of server to rent depends on the tasks you want to tackle. Please discuss your application with your dedicated consultant, who will work with you to choose the correct equipment.
Do You Configure the Server for Me?
We can help with that! Our expert team will collaborate with you to understand your project goals. This approach allows us to ensure we accurately configure it to meet your unique application needs.
Is It Easy to Rent a Server From You?
It sure is! We simplify the process to offer fast turnarounds and shorter lead times. Please submit a quote request or contact us for advice, and we'll provide a personalized agreement. Once you accept the quote, our team coordinates local delivery and setup or shipping.
How Much Does It Cost to Rent a Physical Server?
The server rental cost differs based on lease terms, model choices, and add-ons. We strive to price competitively and meet your budget restraints. Rentacomputer.com also has a loyalty rewards program to help keep rentals affordable.
Nationwide Server Rentals Available
For over 30 years, Rentacomputer.com has specialized in providing technology for temporary business and event needs. Whether a client needs computers, servers, event equipment, office equipment or any other type of technology rental, our agents can obtain the equipment and coordinate all facets of on-site installation. Our agents also specialize in providing event production, staging and support services for businesses and institutions worldwide. Rentacomputer.com has worked with clients in many industries and excels at delivering, setting up and troubleshooting a wide variety of technologies.
Find Your State Here
Find The Top Rental Venues Here