Storage Server Rentals
Client Comments:
"Thank you again for all of your assistance with this as well as all of your help pre-Fair. I would like to tell you that we had great success using the iPads here at our State Fair!! One of the iPads had no sound and did not work with the Square Card Reader, but other than that everything worked great! Our exhibitors, employees, directors and superintendents really enjoyed being able to use the iPads as opposed to binders loaded with lots of paperwork. So we just wanted to express our thanks and tell you we look forward to working with you again in the future." - Barbara Anne from Delaware
"The monitor you shipped is already at the hotel for me – thanks a lot!" - Gregory from Louisville, Kentucky
"Hi Jason! Thanks for checking but I don't need anything at the moment. If in the future, the need arises, I would contact your company again. You guys were great and easy!" - Bridget from Atlanta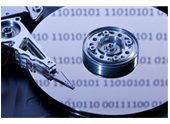 Unified Storage:
Consolidate multiple protocols including Fibre Channel, iSCSI and network-attached storage (NAS) into a single integrated system for greater cost and management efficiencies.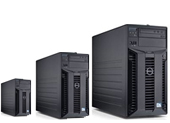 Custom Sizes:
Thin provisioning enables file systems and iSCSI logical units (LUNs) to be logically sized to required capacities and physically provisioned so less storage does not sit idle in a file system or LUN until it is used.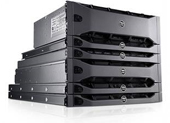 File Archiving:
File-level retention provides disk-based, write-once-read-many (WORM) functionality, which is useful for archiving Exchange emails.

Need a long-term storage solution?
If you need any kind of storage solution for more than one year, consider our leasing options. We can lease anything from rack-mount servers, to blade servers, to routers & switches for flexible one to five year terms. Contact a Tech Travel Agent to get started on a leasing contract today.