Storage Server Rentals
Client Comments:
"Another successful training!! Thank you for always pulling our order together almost on a moments' notice!" - Nancy K. from Taylor, Texas
"From the moment I contacted you, you were so responsive and so easy to work with and your onsite technician was great!" - Carla from Washington DC
"Thank you so much for the service. This was a seamless process and everything worked great." - Shawn G from Archbold, OH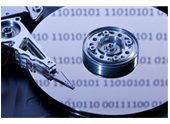 Unified Storage:
Consolidate multiple protocols including Fibre Channel, iSCSI and network-attached storage (NAS) into a single integrated system for greater cost and management efficiencies.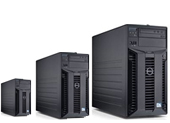 Custom Sizes:
Thin provisioning enables file systems and iSCSI logical units (LUNs) to be logically sized to required capacities and physically provisioned so less storage does not sit idle in a file system or LUN until it is used.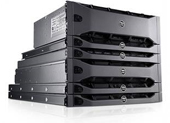 File Archiving:
File-level retention provides disk-based, write-once-read-many (WORM) functionality, which is useful for archiving Exchange emails.

Need a long-term storage solution?
If you need any kind of storage solution for more than one year, consider our leasing options. We can lease anything from rack-mount servers, to blade servers, to routers & switches for flexible one to five year terms. Contact a Tech Travel Agent to get started on a leasing contract today.