Storage Server Rentals
Client Comments:
"Everything has worked out just like you said it would, our event has been great! Thanks for all your help in making sure we got the plasma TV and everything else we needed" - Elaine from Massachusetts
" Melissa Lewis 5/15/2017 9:27:45 AM THANK YOU! So much for pulling this off over the weekend J Means the world to us and gives us a much better feeling over the weekend. Please find the attached contract for the 15 iPads. Let me know if anything else is needed on our end. Will is going to be in the office tomorrow, and we'll both be in on Sunday should anything come up. I greatly appreciate you spending your Friday night to make this happen, thank you thank you! Drew Briar Director of Marketing Research Nichols Research 600 West Shaw Avenue, Suite 350, Fresno, CA 93704 Office 559.226.3100 | Direct 559.519.7492" - Drew Briar from Fresno, CA 93704
"Your website was so easy to maneuver and find what I was looking for. I'll definitely be keeping you in mind for my future laptop rentals!" - Mica from Indianapolis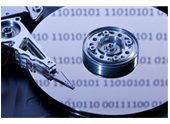 Unified Storage:
Consolidate multiple protocols including Fibre Channel, iSCSI and network-attached storage (NAS) into a single integrated system for greater cost and management efficiencies.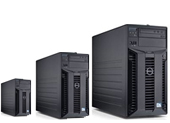 Custom Sizes:
Thin provisioning enables file systems and iSCSI logical units (LUNs) to be logically sized to required capacities and physically provisioned so less storage does not sit idle in a file system or LUN until it is used.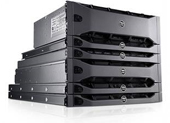 File Archiving:
File-level retention provides disk-based, write-once-read-many (WORM) functionality, which is useful for archiving Exchange emails.

Need a long-term storage solution?
If you need any kind of storage solution for more than one year, consider our leasing options. We can lease anything from rack-mount servers, to blade servers, to routers & switches for flexible one to five year terms. Contact a Tech Travel Agent to get started on a leasing contract today.