Storage Server Rentals
Client Comments:
"Darcy, I want to express my heartfelt thanks to you for all your help and hard work. This project was very well organized and the overall process was presented in a clear and easily digestible manner. You were very responsive and patient with my many request and questions and followed up diligently throughout the entire process. On behalf of our diagnostic team, we're grateful you helped us push through the obstacles with a can-do attitude and get the all the iPads delivered a head of time and as requested. This shows a high level of professionalism and efficiency. I hope we get to work again in the future." - Jack G. from Spring House, PA
"We very much appreciated the fact that your company is in business providing the service it does. It was perfect for a little development company like ours that suddenly had to scale into supporting Apples. I don't know how we would have done it otherwise. And you and your techs were as responsive as anyone could ask for in supporting us and resolving issues when they arose." - L.A. from Seattle, WA
"Just wanted to thank you for a job very well done last week. The delivery process was extremely smooth, the laptops worked perfectly, and there were absolutely no problems. This makes my job much easier- so thank you!" - Patrick from Washington DC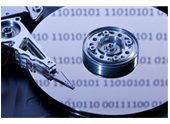 Unified Storage:
Consolidate multiple protocols including Fibre Channel, iSCSI and network-attached storage (NAS) into a single integrated system for greater cost and management efficiencies.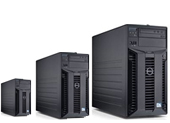 Custom Sizes:
Thin provisioning enables file systems and iSCSI logical units (LUNs) to be logically sized to required capacities and physically provisioned so less storage does not sit idle in a file system or LUN until it is used.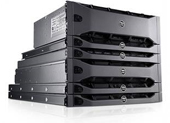 File Archiving:
File-level retention provides disk-based, write-once-read-many (WORM) functionality, which is useful for archiving Exchange emails.

Need a long-term storage solution?
If you need any kind of storage solution for more than one year, consider our leasing options. We can lease anything from rack-mount servers, to blade servers, to routers & switches for flexible one to five year terms. Contact a Tech Travel Agent to get started on a leasing contract today.