Storage Server Rentals
Client Comments:
"Just want to say thank you once again for everything. The computers were great! They made all the difference in the training." - Ted from Charlotte, NC
"Just wanted to say you guys were, as always, great! Thanks for sending the same crew. They really go the extra mile.We'll be sure to be in touch with our next event in the fall, the big one! Thanks for everything!" - Deborah F. from New York
"Thank you for your follow-up email and, again, I just want to restate how thankful I am of your prompt response and for meeting our IT needs; especially, in such a short notice. I certainly will keep your personal information at arm's length and will contact you next time we have another IT need." - Lou from Texas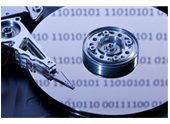 Unified Storage:
Consolidate multiple protocols including Fibre Channel, iSCSI and network-attached storage (NAS) into a single integrated system for greater cost and management efficiencies.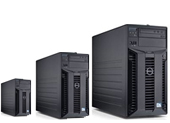 Custom Sizes:
Thin provisioning enables file systems and iSCSI logical units (LUNs) to be logically sized to required capacities and physically provisioned so less storage does not sit idle in a file system or LUN until it is used.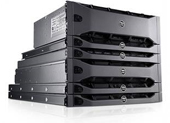 File Archiving:
File-level retention provides disk-based, write-once-read-many (WORM) functionality, which is useful for archiving Exchange emails.

Need a long-term storage solution?
If you need any kind of storage solution for more than one year, consider our leasing options. We can lease anything from rack-mount servers, to blade servers, to routers & switches for flexible one to five year terms. Contact a Tech Travel Agent to get started on a leasing contract today.