Storage Server Rentals
Client Comments:
"Andy, Thank you for delivering exceptional customer service! The computer rental was a perfect solution! My client is pleased with the training and we received exceptional scores on the participant surveys. Have a great week! Amy - Training & Career Development Adviser" - Amy Matney from Middletown, Ohio
"Thank you for your follow-up email and, again, I just want to restate how thankful I am of your prompt response and for meeting our IT needs; especially, in such a short notice. I certainly will keep your personal information at arm's length and will contact you next time we have another IT need." - Lou from Texas
"On behalf of my team I just want to say we truly appreciate your patience, your understanding but more importantly all the help you've given us. We look forward to a continued working relationship." - Barbara S. from Fairfield, NJ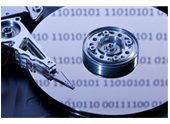 Unified Storage:
Consolidate multiple protocols including Fibre Channel, iSCSI and network-attached storage (NAS) into a single integrated system for greater cost and management efficiencies.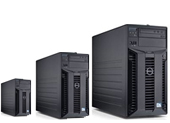 Custom Sizes:
Thin provisioning enables file systems and iSCSI logical units (LUNs) to be logically sized to required capacities and physically provisioned so less storage does not sit idle in a file system or LUN until it is used.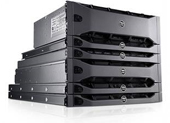 File Archiving:
File-level retention provides disk-based, write-once-read-many (WORM) functionality, which is useful for archiving Exchange emails.

Need a long-term storage solution?
If you need any kind of storage solution for more than one year, consider our leasing options. We can lease anything from rack-mount servers, to blade servers, to routers & switches for flexible one to five year terms. Contact a Tech Travel Agent to get started on a leasing contract today.