HP Server Rentals
To meet the growing demands in an everchanging business environment, a HP server rental is your prime choice. With the power, performance, and low energy costs to meet even the most demanding environments, HP continues to be an industry leader.
Request A HP Server Rental Quote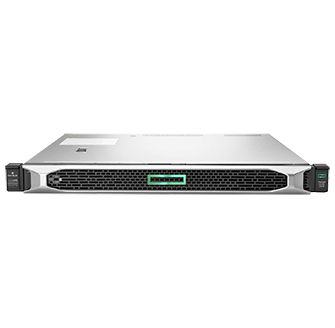 HP Rack Server Rentals
Most commonly used in data centers for their low cost and easily configured to support a wide range of environments, rack servers from HP are typically powerful and used to run high-end applications. When compared to a traditional tower style server, rack servers are also a space saver with it's small profile. Without the need for a massive chassis, HP Rack Servers are best suited when you need more than one server, but less than 10.
Request An HP Rack Server Rental Quote
HP ProLiant Server Rentals
One of the server series that HP has launched to accommodate this convergent trend is the Proliant series, which HP claims can accomplish consolidation ratios of up to 20:1. HP's Proliant servers provide energy efficiency, and various forms of virtualization, which provides for much more economic data computation and storage.
Request An HP ProLiant Server Rental Quote
HP INTEGRITY SYSTEM RENTALS
HP's Integrity server line offers a high amount of scalability with blade servers, so if your company needs servers that allow for building larger data infrastructures, HP Integrity Server Rentals would be ideal. So contact one of our account managers for HP Server Rentals that allow you to build larger convergent models off of your rental.
Request An HP Integrity Server Rental Quote
Check Out Our Other Server Rentals!
Nationwide Server Rentals Available
For over 30 years, Rentacomputer.com has specialized in providing technology for temporary business and event needs. Whether a client needs computers, servers, event equipment, office equipment or any other type of technology rental, our agents can obtain the equipment and coordinate all facets of on-site installation. Our agents also specialize in providing event production, staging and support services for businesses and institutions worldwide. Rentacomputer.com has worked with clients in many industries and excels at delivering, setting up and troubleshooting a wide variety of technologies.