Client Comments:
"My plasma rentals really spiced up my trade show booth, and saved me the hassle of purchasing the technology. I highly recommend using Rentacomputer for any temporary technology need." - Tom Johnson from Seattle
"Also, I wanted to let you know why I chose rentacomputer.com I priced out three different options altogether and not only was rentacomputer the cheapest (although another company promised to give a 5% discount on whatever the lowest bid was), but you have been helpful and non-pushy throughout the process, which I really appreciated and feel should be rewarded! Thanks so much! Lauria" - Lauria Kincaid from Boston, MA
"When I needed plasma displays and video wall rentals for my trade show booth at the Jacob Javits Center, I contacted a Tech Travel Agent and had it delivered right to my booth on time and installed the way I needed it. The service was impeccable." - Jacob from New York City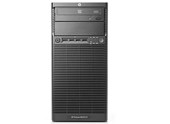 Why Get An HP Server Rental?
Dell rack servers are great if you have limited physical space with which to store servers, since rack servers are typically compact and can be stacked upon one another in order to optimize space. Dell's PowerEdge series of rack servers come in a range of capacities, so if you need a temporary server in a small office space, contact your Tech Travel Agent for a Dell Rack Server Rental.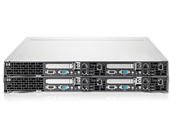 HP Proliant Servers
One of the server series that HP has launched to accommodate this convergent trend is the Proliant series, which HP claims can accomplish consolidation ratios of up to 20:1. HP's Proliant servers provide energy efficiency, and various forms of virtualization, which provides for much more economic data computation and storage.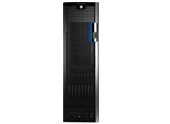 HP Integrity Systems
HP's Integrity server line offers a high amount of scalability with blade servers, so if your company needs servers that allow for building larger data infrastructures, HP Integrity Server Rentals would be ideal. So contact your Tech Travel Agent for HP Server Rentals that allow you to build larger convergent models off of your rental.

If you need any kind of server solution for more than one year, consider our leasing options. We can lease anything from rack-mount servers, to blade servers, to routers & switches for flexible one to five year terms. Contact a Tech Travel Agent to get started on a leasing contract today.
Server Equipment Rentals for Virtualization Testing
If your company is considering various applications of virtualization and requires temporary technology with which to test possible virtualization solutions, server rentals are an ideal solution for temporary storage needs. For example, if your company is considering various ways to implement server consolidation, minimizing the amount of physical technology needed by linking multiple virtual servers to a single physical one, renting an extra server from Rentacomputer is an easy and cost efficient solution; since having an extra server for a short time would expedite the testing of consolidation solutions.