Seattle, Washington Rentals & Services
Seattle Rental Venues
Washington State Convention Center


Bell Harbor International Conference Center


Kitsap Conference Center Bremerton Harborside


Talaris Conference center


Meydenbauer Center


World Trade Center Seattle


Rentacomputer.com proudly provides computer and audio visual rental with local Seattle delivery and setup direct to your office or trade show booth.. or anywhere in the greater Seattle metropolitan area! Seattle, WA is one of our top service areas for technology rentals.
Visiting Seattle for a corporate event, a big national gala for a non-profit, or perhaps a convention or expo like our favorite SMX Advanced Marketing Conference? If so, then Rentacomputer.com Seattle is your one source for all your short term computer, AV, and office equipment rental needs! A few examples of how our affordable rental services have helped Seattle businesses with their short-term computer, tablet, AV and office equipment rental needs include: large quantity laptop rentals for corporate training classes, tablet rental for data collection on market research projects, large screen LCD, LED and even 4K display rentals to get your message out at your trade show booth. And last but not least, we have even provided copier and projector rentals for high profile trials and "legal war rooms".
Remember... No matter the size of your Seattle event or project, if you need a computer rental in North West Washington, your friendly Tech Travel Agents with Rentacomputer.com will deliver all the equipment you need, with one call, one low price, and zero hassle! To get started on your next Seattle event rental,
Click Here for a quick quote
, or call today at 206-432-4807.
Seattle Featured Rental Product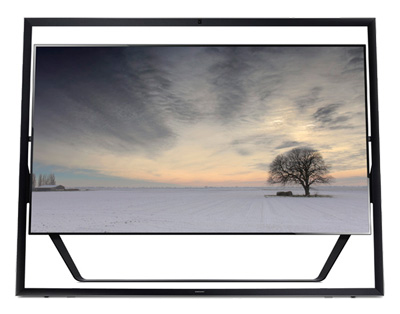 Ultra HD 4K Display Rentals
4K technology is the newest evolution in display technology. 4K displays deliver the highest detail picture possible with clarity and crispness that is unparalleled. If you really want to stand out at your Seattle event and put on a display that is truly awe-inspiring then an Ultra High Definition 4K Display Rental is what you need.
Seattle Featured Rental Services

24/7 Customer Support
Rentacomputer.com offers 24/7 customer support for the duration of your rental period. With Rentacomputer.com you will always be able to get in touch with your Tech Travel Agent or your on-site technician should any problems arise with your equipment or services. And with local technicians in Seattle, you can count on fast, reliable assistance around the clock!
Quick Reference Card For Seattle Event Planning
Seattle Computer And Audio Visual Rentals By Product:
Seattle Computer Rentals:
Desktops, Laptops, iPads & Tablets, All-In-Ones and Servers


Seattle Audio Visual Rentals:
Projectors, 4K Displays, HDTVs, Monitors, Video Walls, Interactive Touchscreens and Sound Systems


Seattle Office Equipment Rentals:
Copiers, Printers, Fax Machines, Scanners, Mulitfunctional


Seattle Wireless Rentals:
Hotspots, Smartphones, Two-Way Radios, Push To Talk Rentals, and Aircards


Seattle Computer And Audio Visual Rentals By Brands:
Acer, Apple, BenQ, Dell, Hitachi, HP, IBM/Lenovo, InFocus, LG, NEC, Panasonic, Philips, Samsung, Sony, Toshiba and Viewsonic