Copier RENTALS
Rentacomputer.com can save you money on all your short term document-imaging needs, our rental rates are competitive! Remember copier rentals are perfect for seasonal offices, construction sites, trade shows, festivals, and more. From a simple floor model black and white copier to a high speed color multifunction copier with the ability to duplex, staple, collate, scan, and fax. Trust us with your copier rental and receive local delivery, setup, and support with great rates and great service nationwide!
Request A Copier Rental Today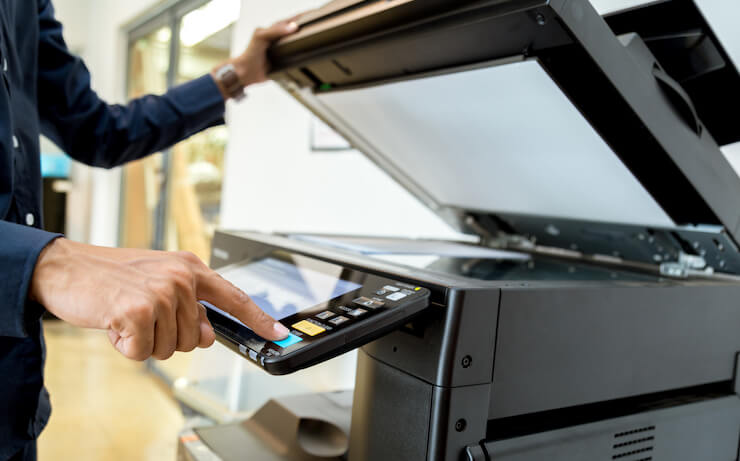 What our copiers have to offer
Up to 1200 x 1200 dpi
Black & white as well as color copiers are available for rental.
Speeds ranging from 20-90ppm
Max paper sizing up to 13x19
Weekly color copiers starting at 2,000 black & white and 1,000 color copies.
Weekly black and white copiers come standard with 5,000 copies guaranteed.
Multifunctional copiers also print, fax, scan, staple, collate and sort.
Extra consumables available at no charge unless used.
Delivery nationwide & local setup.
Reserve A Copier Rental Now
Copier Rentals By the Brand
---
HP Copy Machines
HP LaserJet copiers handle big print jobs fast, with extra-large input capacity and versatile paper-handling options. Easy upgrades protect your investment. Be sure to ask about bulk discounts if you're checking for the best value on your HP copy machine rental needs.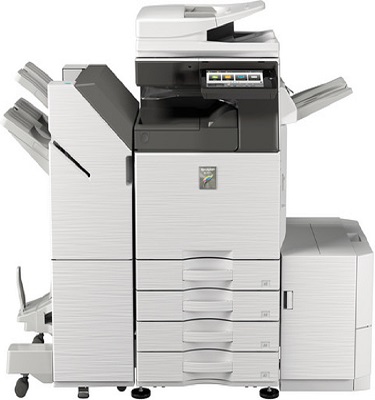 Sharp MX Series
Our Sharp copier rental options include heavy-duty printing devices that can take on any printing jobs easily and quickly, ensuring seamless business operations. We have options that can print up to 55ppm (in black and white as well as color).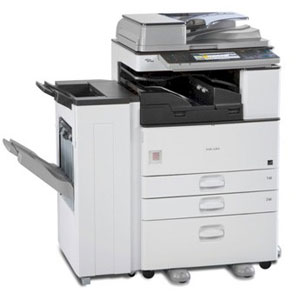 Ricoh Copiers
Need a fast paced copier? Look no further as these intelligent management systems from Ricoh fit perfectly to the needs of a fast-paced workplace. Maximum print resolution of 1200 x 1200 and an output speed of 30ppm with finishing options available!
Book A Copier Rental Today
Why rent a copier?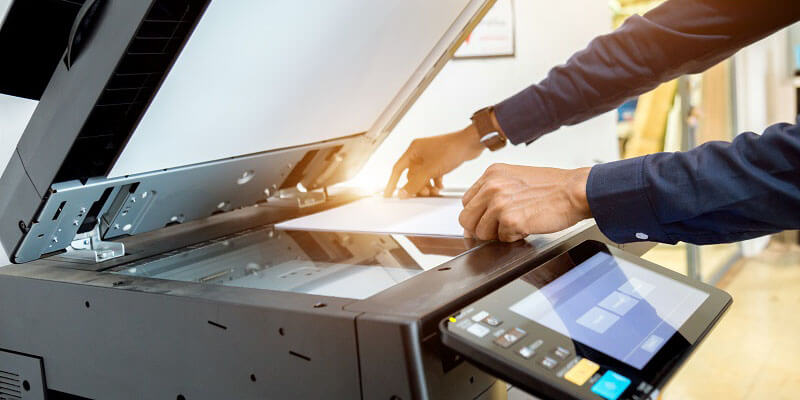 YOUR COPIER RENTAL IS ALL ABOUT TIMING
The first question you need to know about your copier needs is all about timing. When, where, and how long do you expect to need the rental for? The earlier you make your request, the more likely you'll be to have a larger selection of equipment. It's essential that you make sure that you're clear on when and where you need the equipment. Rentacomputer offers plenty of flexibility to rent technology whenever, wherever, and for however long you need.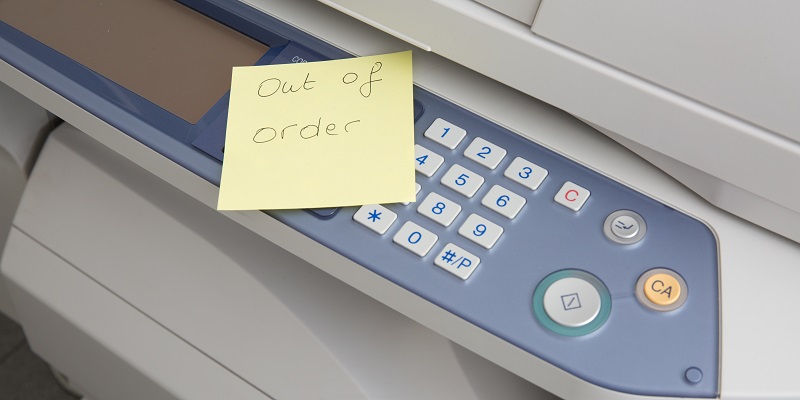 CONSIDER YOUR COPIER DEMANDS
You'll need to consider the demands that your project will place on your copier rental. You don't want to choose a smaller or slower copier if you're preparing large and numerous projects. Making sure that your copier rental can meet the needs of your project is a critical component to selecting the right equipment. If your project demands a large number of prints in a short amount of time, a high-speed multi-function copier with a finisher/sorter is the way to go.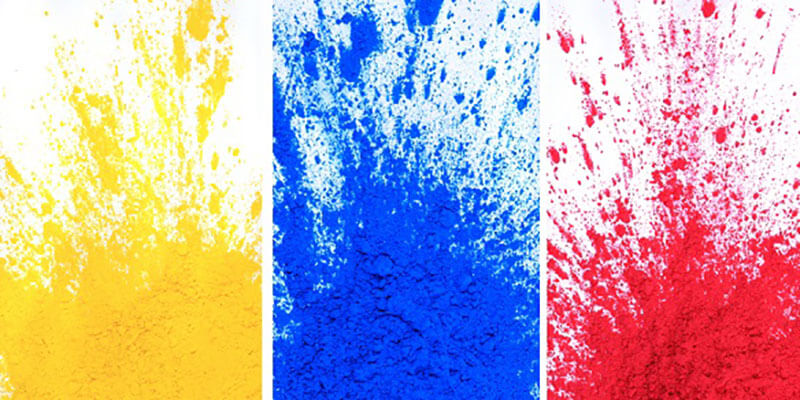 KNOW EXACTLY WHAT YOU NEED
Whether it being a special project, temporary office, or marketing campaign, it can be easy to overlook the other technology needs your project may have. Ensuring that you have all of the office technology rentals you need to improve the efficiency of your project can save your team time and money in the long run. Our copiers provide a 3 hole puncher for quicker completion times. Rentacomputer offers customized technology rentals to fit your specific event needs!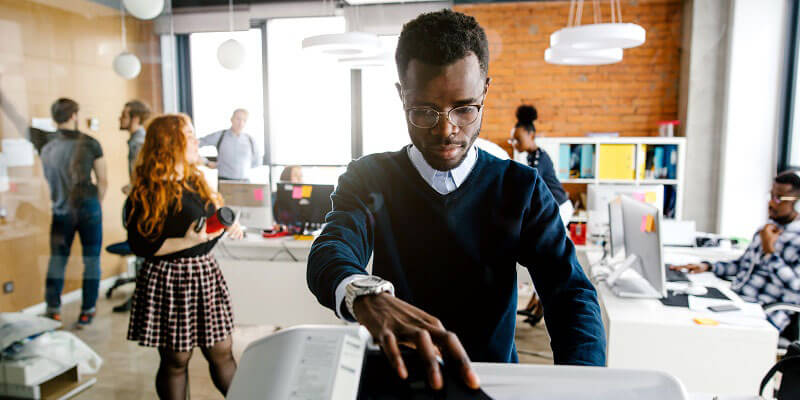 WHO WILL USE YOUR COPIER
If your team is just a few people with simple print jobs, you may be able to get by with a desktop copier rental. However, if your team is larger than 10 people or requires more sophisticated or complex jobs, a multifunctional copier rental may be the ideal solution to meet the short-term demands of your project. They also are capable of network printing and scanning to ensure an easy user interface.
Check Out Our Other Office Equipment
Nationwide Copier Rentals Available
For over 35 years, Rentacomputer.com has been at the forefront of providing technology for temporary business and event needs. Our copier rentals are sure to leave a lasting impression due to the top notch customer service our agents provide to every customer. Whether you need dozens of devices networked to your copier for a temporary office or a standalone copier at a tradeshow, you can count on us to ensure your event goes smoothly. With the coordination of all facets of on-site delivery, installation, and pickup, you'll see why we're more than just a computer rental company.