Software Services
We offer custom software installation and solutions for any project. From preloading software on rentals to designing customized marketing software — we create solutions for your toughest technical challenges.
Software installation and services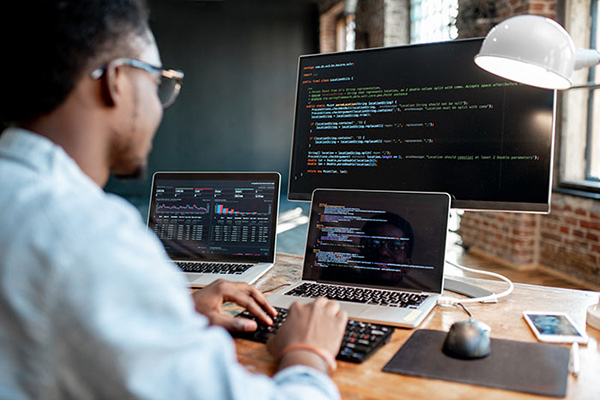 Every computer, tablet, and laptop rental we ship has a specific purpose for the end user. Rentacomputer.com will customize your rental so that the equipment arrives at its destination ready to serve that purpose. From preloaded free software to the creation of custom company-specific marketing applications, we will work with you to ensure that your rental has everything you need for your project or event.
Our experienced rental agents will take the time to learn about your event or project, making sure you get the right equipment paired with the right software, every step of the way. Whether you need large-quantity software imaging, customized marketing or branding software, or software support and troubleshooting, our developers and techs have the skills and experience to get the job done.
Get a Quote