Rent A MacBook Air
Apples most popular ultra-mobile laptop. Our MacBook Air rental rates are competitive and affordable. Remember, with our Frequent Reward Points, Quantity Discounts, and Non-Profit Discounts, no other computer rental company gives you so many ways to save.
Request A MacBook Air Rental Today
Rent a MacBook Air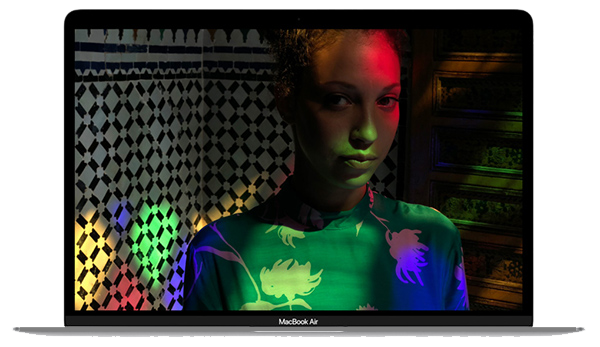 A Brilliant Retina Display With The Latest Generation Keyboard
The new, redesigned MacBook Air contains the latest and most innovative technology that Apple has to date. The new retina display comes with the P3 wide color gamut and has been upgraded to a resolution of 2560 x 1600 for over 4 million pixels! The Magic Keyboard also has new features such as the butterfly mechanism, which provides 4 times more key stability than the traditional scissor mechanism. For precise control and a uniform response (no matter where you click the trackpad), the MacBook Air is also equipped with a force touch trackpad that lets you interact with your rental in a variety of ways based on delicate differences in pressure.
Rentacomputer.com can accommodate your telecommuting needs. In a rapidly changing workplace, a companies infrastructure may need to change just as rapidly. Short term computer rentals can ensure a quick and efficient transition to a remote work environment. Our
Windows Laptop Rentals
, MacBooks, High-End Gaming Laptops and Desktop PC's cam make teleworking (working from home) ideal for your business.
Reserve A MacBook Air Rental Now
The MacBook Air: Rent It For a Conference Or Any Other Business Event. At Rentacomptuer.com we're not just here to save you time and money, we're here to make your event easy!
MacBook Air Rentals For Business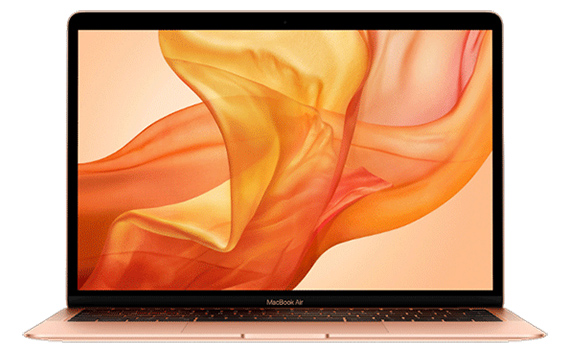 All Day Battery Life, Portable, & Strong
---
The 15.6 mm thin MacBook Air delivers up to 16 hours of battery life and 16 GB of memory! Such memory allows you to work easily, even with several apps open. The MacBook Air also has an eighth generation Intel Core i5 processor built in to power you through any business event or project. Additionally, the MacBook Air uses up to 1.5 TB of SSD storage to launch applications instantly and supply a vast amount of room for videos, photos, documents, etc.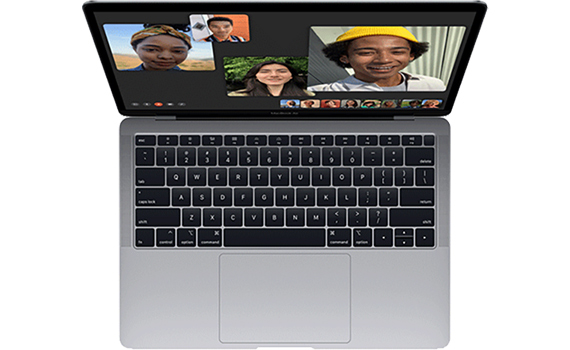 Great For Business Events & Meetings
---
If your business has an event, conference, or meeting approaching and needs a powerful laptop for a presentation, demo, or any other use, let Rentacomputer.com provide you with a MacBook Air rental! With daily, weekly, and monthly rates, plus the ability to rent at any quantity and for any length of time, our rentals are great for any sized event.
Looking For Accessories To Go With Your Laptop Rental? We Carry Everything From Webcams And Microphones To Portable Green Screens To Ring Lights!
More Laptop Rentals
Laptop Rentals By Type
Laptop Rentals By Brand
Laptop Rental Accessories
Nationwide MacBook Air Rentals Available
Rentacomputer.com has specialized, for over 30 years, in acquiring technology for events and temporary business needs around the world. Whether our client needs MacBook Air's, audio visual, event, or office equipment, our top agents can obtain the equipment and coordinate all the finer details of on-site installation.Our agents at Rentacomputer.com also specialize in providing event production, staging, and support services for businesses and institutions worldwide. Rentacomputer.com has experience with a wide variety of clients from many industries and excels at delivering, setting up, and troubleshooting an array of technology. When you choose Rentacomputer you choose the best professionals in the industry!