MacBook RENTALS
Apple's most compact and lightweight laptop to date. Our MacBook rental rates are competitive and affordable.
Request A MacBook Quote
Rent A MacBook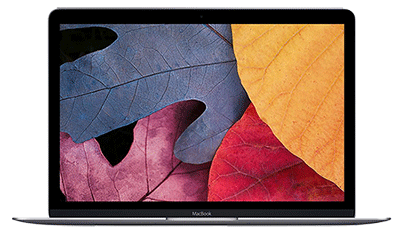 Compact Sized, Fast Speed, & A New Battery
The newest Apple MacBook is the thinnest and lightest MacBook notebook to date, and has the capabilities of a full-sized laptop. This makes the MacBook very portable and a great rental choice for business travelers,
presentations
,
conferences
, and any other corporate events. Additionally, what makes the MacBook such a great rental is its ability to be compatible with a wide range of analytic, accounting, and spreadsheet software, including Windows programs.
In order to offer a MacBook with fast speed and enough power to get any job done, Apple equipped the MacBook with a seventh generation Intel Core processor thats up to 20% faster than the previous model. Also, a new and innovative terraced battery is built into MacBooks that results in 35% more battery cell capacity. To learn more about our MacBooks and how they can fulfill your rental needs, click the button below and fill out a quote.
Rentacomputer.com can accommodate your telecommuting needs. In a rapidly changing workplace, a companies infrastructure may need to change just as rapidly. Short term computer rentals can ensure a quick and efficient transition to a remote work environment. Our Windows Laptops, MacBooks, High-End Gaming Laptops and Desktop PC's cam make teleworking (working from home) ideal for your business. Ask us about our
preloaded photo or video editing software
, such as Adobe Photoshop and Premiere Pro.
Request a Quote
MacBook Rental Features
Having a weight of only 2 pounds and a width of 13.1 mm, the MacBook is a great compact laptop that has the power and battery life of a full sized laptop. With a new custom shaped terraced battery cell, the MacBook delivers up to 10 hours of battery life! Also, MacBook takes full advantage of the latest Bluetooth technologies by allowing you to wirelessly connect to the web, transfer files, listen to music, design, organize, and edit photos, and much more. Pair that with a strong Intel Core processor and Apple's beautiful retina display that has a 2304 x 1440 resolution, and you have our best compact laptop rental.
Request a Quote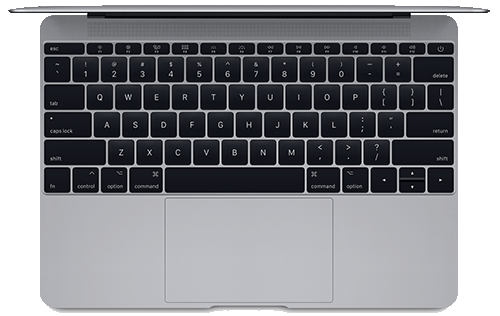 The MacBook: Apple's Thinnest & Lightest MacBook Yet
MacBook Rentals For Business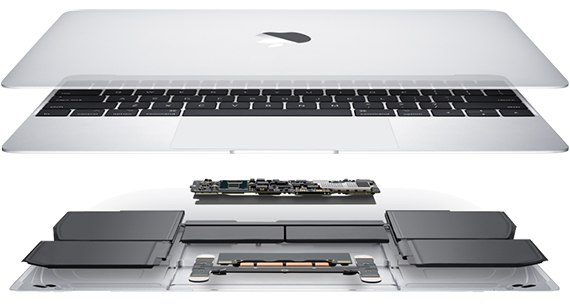 Innovative Hardware
The latest MacBook has implemented several new hardware upgrades to the battery, keyboard, trackpad, display, and processor! The battery is custom shaped to the specific contours of its enclosure so more space can be taken advantage of. Above the battery sits the new keyboard that is enhanced with butterfly mechanisms for greater comfort and responsiveness and a force-touch trackpad that is pressure-sensing capabilities allow you to tell your rental what you want it to do based off of differences in applied pressure.

Pair these new upgrades with the latest generation of Intel Core processor and a stunning retina display with over 3 million pixels and edge-to-edge glass, and you have a compact laptop rental that is ready to make your next event the best yet!


Other Apple Computer Rentals