Dell Rentals
Dell Server Rentals
Dell PowerEdge Servers, Tower Servers, Rack Servers, and Blade Servers are all available for rent, no matter your need. Whether you need temporary large internal storage capacity or additional network connectiviy, or servers to run a temporary office, we have all of your Dell Server rental needs covered.
Dell Projector Rentals
Renting projectors for meetings and presentations is the best alternative to purchasing projectors which easily get damaged when traveling with them. Instead, have your projector delivered right to your meeting room. A technician can even connect your laptop or computer to the projector and test on-site.
Dell Laptop Rentals
Dell Inspiron, Studio, Mini, and XPS Laptops are available in a wide range of screen sizes, processors, and operating systems. Regardless of your need or requirements, we have the Dell Laptop rental for you.
Dell Desktop Rentals
Dell offers desktops that are capable of dealing with any computing need, from simply web surfing and email checking, to intense gaming or high end business computing and production. Call a Tech Travel Agent to get a quote on the right Dell desktop for your needs.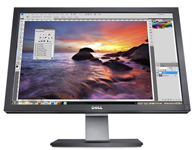 Dell Monitor Rentals
Our agents can get you any kind of Dell monitor rental. Depending on your temporary need, whether it is just standard business applications, or more high-precision work such as architectural or graphic design, Dell makes a monitor that is right for you.