Multifunction Printer Rentals
Client Comments:
"I'm so glad we went with you again this year! You're a life-saver." - Michelle G. from Las Vegas
"On behalf of my team I just want to say we truly appreciate your patience, your understanding but more importantly all the help you've given us. We look forward to a continued working relationship." - Barbara S. from Fairfield, NJ
"You have been great! Good follow up and quick quote response. Thanks again." - Elizabeth from Escondido, California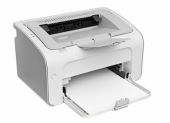 Why Rent A Multifunction Printer?
Multifunctional Printer Rentals
make perfect sense when you need a printer for corporate events, company marketing projects, year-end financial reports, temporary offices, convention services, and special projects! Our Printer Rentals are available to rent for a day, a week, a month or even longer.
Black & White or Color
Color copying takes longer, requires more ink, and the copier is more expensive. At the same time color copying is essential if the copier is going to be used to make fliers or banners to promote the business. If the copier is just going to be used to print off memos and paperwork, then go with a black and white only copier.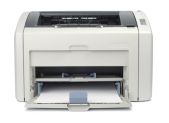 Printer Accessories
We offer a wide selection of printer rental accessories such as: Wireless Print Servers, Extra Toner, Paper, and even carts.
AirPrint Enabled Printer Rental
AirPrint is an app for the iPad and iPhone that allows the user to wirelessly print to AirPrint enabled printers. Our agents can procure an AirPrint enabled printer that you can either rent stand-alone, or in an AirPrint Printer & iPad Combo Rental, which is a great solution if you need on-the-go computing devices as well as a means to quickly print off information. So contact your Tech Travel Agent to get your AirPrint Enabled Printer Rental today.

Need a printer long-term?
If you need any number of printers for more than one year, consider our leasing options. We can lease anything from small output to large volume output printers, depending on your long-term need. Contact a Tech Travel Agent to get started on a leasing contract today.