Workstation Rentals
High performance computers designed with advanced graphics capabilities, large storage capacities, and power CPUs to handle the toughest work loads brought about by AutoCAD, high level computing, immense data-processing, and data reporting tasks.
DGX Station A100 Is Here!
With an astonishing 2.5 PetaFLOPS of AI performance, the new DGX Station A100 from NVIDIA is one of the most powerful supercomputers available for rent on the market. Featuring a 64 core AMD 7742 processor at a base performance of 2.25GHz (or 3.4GHz with max boost) and the dynamic (yet easy to use) Ubuntu Linux operating system, the NVIDIA DGX Station A100 is three times faster than the prior generation. Boasting a whisper quiet, state of the art refrigerant cooling system, the performance of the NVIDIA DGX Station A100 won't be affected due to overheating. Combined with the perfect packaging from NVIDIA, this system can be unpacked and up-and-running in less than an hour. Learn more about why you should rent the NVIDIA DGX Station A100 by clicking the button below.

(The DGX Station A100 is only available in the US.)
Learn More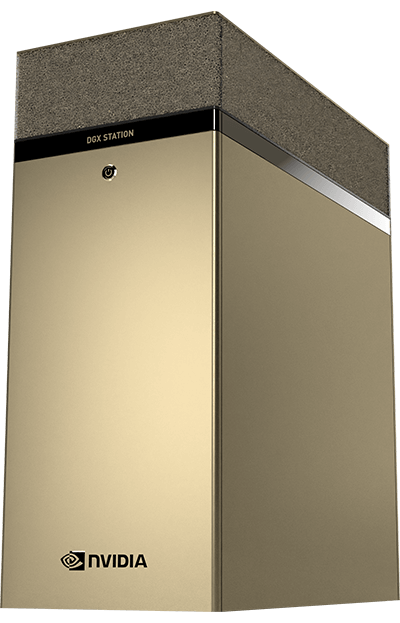 Rent One Of Our RTX Equipped Workstations Today!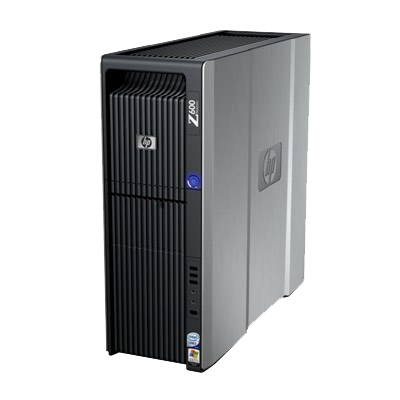 Why should you rent a workstation desktop?
Workstations rent for an average of $195 per unit.
Workstation rentals are available daily, weekly, and monthly.
Workstations can be imaged with your exact configuration.
Workstation rentals are either hand delivered and setup or shipped nationwide!
Available with the latest version of Windows.
Workstation Desktops are readily available in large quantities for training classes and other corporate events.
Razer Blade 15 Advanced
Introducing the all new Razer Blade 15 Advanced! This top-of-the-line laptop from Razer boasts the highest specs and slimmest design for rent yet. Available with a 10th Gen Intel®  Core™  i7-10875H 8 Cores (2.3GHz / 5.1GHz), NVIDIA®  GeForce RTX 3070 (8 GB GDDR6 VRAM), 1 TB SSD (M.2 NVMe PCIe 3.0 x4) + Open M.2 PCIe 3.0 x4 Slot for easy expansion, and 16 GB dual-channel DDR4-2933MHz (8 GB x 2). All this power and utility comes in a size as thin as 15.8 mm and has advanced Vapor Chamber cooling systems to help reduce overheating. This highly versatile laptop is ideal to rent for any business or creative project with its light, portable frame, and powerful hardware.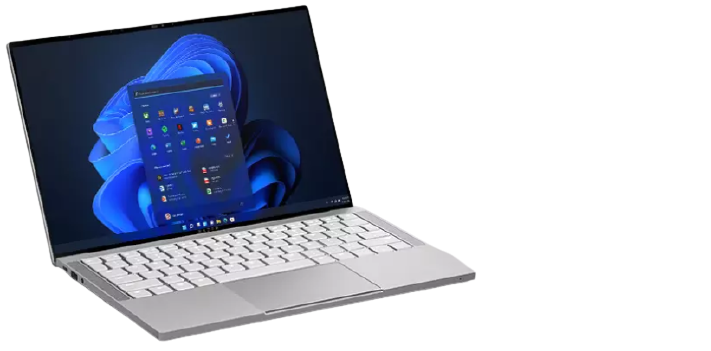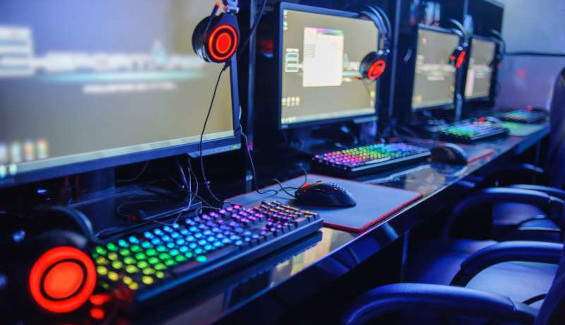 RTX-Equipped Desktop Rentals
Delivering more realistic graphics has never been easier. Whether you want to deliver a more immersive gaming experience for your tournament players or let your architecture conference attendees create photorealistic renderings, we offer laptops and desktops equipped with the RTX-equipped GeForce RTX 20 and RTX 30 series to help you create a truly unique experience for your users.
Get A Quote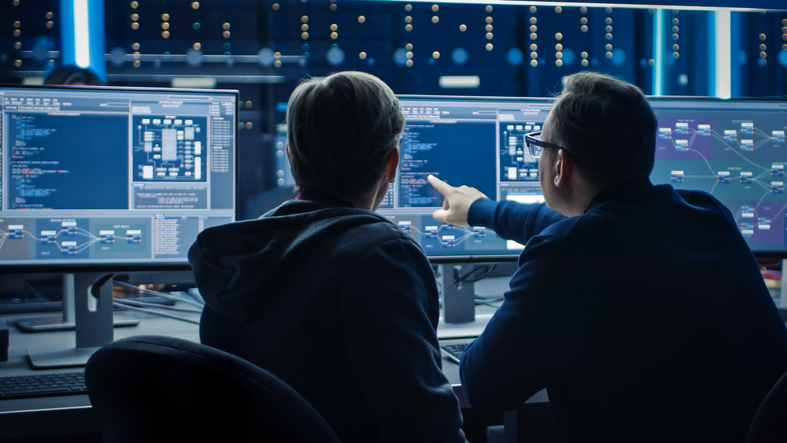 Get The Right Gear for Your Engineers
Quadro RTX powered workstations allow engineers and designers to push the boundaries of what is possible. Real-time ray tracing, advanced graphics capabilities, and AI let professionals work smarter and faster - while creating photorealistic graphics and trailblazing designs. Make your next CAD conference stand out with our laptop and desktop rentals equipped with Geforce's Quadro or AMD's Radeon Pro GPUs for CAD professionals.
Get A Quote
Nationwide Workstation Rentals Available
For over 30 years, Rentacomputer.com has specialized in procuring technology for temporary business and event needs. Whether a client needs computer, audio visual, event equipment, office equipment or any other type of technology rental, our agents can obtain the equipment and coordinate all facets of on-site installation. Our agents also specialize in providing event production, staging and support services for businesses and institutions worldwide. Rentacomputer.com has worked with clients in many industries and excels at delivering, setting up and troubleshooting a wide variety of technologies.