DISASTER RECOVERY TECHNOLOGY RENTALS
As companies return to "business as normal" after the global pandemic, the definition of disaster recovery is taking on a new meaning. Businesses will be looking to train existing staff, as well as hire new and temporary staff to get back up to speed. With the influx of new hires and returning staff, short term technology rentals like servers, desktop computers, laptops, iPads, Surface Pros, MacBook Pros, and iMacs make more sense than ever.
Request A Disaster Recovery Rental Quote
DISASTER RECOVERY RENTAL SERVICES
Disaster can strike at any time and can come in many forms. Along with pandemics, hurricanes, flash flooding, earthquakes, tornadoes, and even building fires caused by something as simple as an overcooked lunch can all become events that require you to look into disaster recovery options. Fortunately, due to modern-day interconnectivity, rapidly setting up a temporary workplace in response to a disaster is an entirely feasible task.
We offer our many years of experience to help navigate you through the somewhat confusing landscape of disaster recovery planning and implementation. This experience will help your business get a fully equipped and functional temporary or permanent workplace set up with very little difficulty.
IDENTIFYING TECHNOLOGY & EQUIPMENT NEEDS
To get back up and running after a disaster, three main things are required: a place for your business to operate out of, a workforce, and the equipment typically required for the positions being worked.
Renting an office for your employees only requires one point of contact, between the landlord and the business, and for your workforce you will already have your current employees. All you have left to deal with at that point is procuring all of the technology and equipment you need to make your new workplace, temporary or permanent, fully operational.
COMPLETE NETWORK RENTALS FOR DISASTER RECOVERY
When disaster strikes your office and compromises your much needed technology, recovery can be made easy if you call one of our account managers. Our team will pull together a solution that tends to all of your technological needs while recovering from a disaster, which can include overnight delivery and installation. So ease the pains of recovery with the help of our account managers today! For more information, read our information about hurricane season claims and disaster recovery.
CONTINGENCY PLANNING
All businesses should have at least thought about contingency planning. Businesses that are heavily dependent on computer access should have a written plan that evolves with the computer network. Keep your important company data in more than one place, storing at least one copy off-site for your best protection. If you have the data, Rentacomputer.com has the hardware, operating systems, software and engineering staff you need to get back into full swing fast.
CUSTOM SOFTWARE TRAINING
With most rental technology, you would have administrative rights to setup and configure each device as needed. These devices could also be set up ahead of time with your custom software configuration. A technician from your rental partner would be able to create an online remote login for you to configure a computer or device ahead of time. The technician would then save the settings and image the remaining computers for you. Thus when you receive your complete order, all the computers have arrived with your settings and software ready to go.
Learn More
NEW OR TEMPORARY PROJECTS ON A DEADLINE
Renting short term makes sense as projects can easily be completed with temporary technology. No need to invest in a large purchase since you'll only be needing the devices for a short amount of time. Apple computers like iMac Pros and Macbook Pros are perfect for editing and available to rent. Even high end Windows computers can be great for those short term project needs. Gaming computers come with the newest processors and many CAD users enjoy their high end memory and graphics cards.
BACKORDERED OR STOCK NOT AVAILABLE
This is a scenario that companies are currently facing. Over the last few months, many manufacturers were not able to ship their parts or completed devices over to resellers to offer to companies for purchasing. Say you need 50 laptops, but you can only find 2 or 3 here and there to purchase. Renting those laptops to cover your staff immediately is something you can do right now, with next day delivery available.
UNDETERMINED RENTAL LENGTH
With open daily, weekly, and monthly renewable rentals, you can rent as long as you like. Computers, iPads, iPhones, hotspots, whatever the need would be, these items are yours to rent until you choose to return them. As long as your devices are needed, you can continue to utilize them until the need is no longer there. Simply hang on to all the original shipping boxes, crates, and packing material for ease of use when you are ready to return. Return labels are supplied so you can place those on the outgoing boxes. If you need new labels because the originals were thrown out by accident or simply overlooked, those can just as easily be emailed to you.
REMOTE WORK FROM HOME
We are all facing a challenge like no other in our lifetime. Companies are wondering how to get all their staff connected and working from home. We have the equipment to meet the technical requirements of whatever teleconferencing software your business is using. Renting temporary technology may seem daunting but is in fact very easy, starting when you first connect with your account representative from a reliable partner. Short term technology rental providers are ready to assist with your device needs for your remote workers and temporary staff. They are more than willing to walk with you step by step as we all go through this together.
Learn More About Remote Office Technology Rentals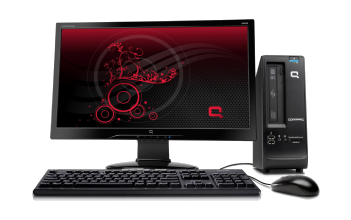 Popular Rentals for Disaster Recovery