Classroom Computer Training Solution
Client Comments:
"I'm so glad we went with you again this year! You're a life-saver." - Michelle G. from Las Vegas
"The laptops worked flawlessly. Tony was a rock star and everything from the ordering process to how the laptops were shipped and packaged was awesome. I will use your company in the future. I would also have no hesitation to recommend your company." - Van M. from Riverside, CA
"Perfect, thank you for the quick turnaround on our additional 15 laptop rentals. Four-stars for you!" - Alicia S. from Texas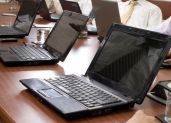 Computer Experts at your Service
By renting the equipment from a Tech Travel Agent, you also get technical expertise on location! Computer technicians can be scheduled before, after and during your computer training class. If a problem should arise, computer technicians can be dispatched at a moment's notice. Technicians carry replacement parts and equipment to get problems resolved fast.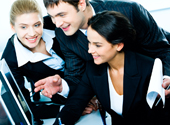 Unexpected increase in Class Size?
No problem. With a Tech Travel Agent all it takes is a phone call or e-mail to schedule delivery of any additional computer rental equipment you need. We can also have spare equipment included for your larger training courses in case a problem like this arises.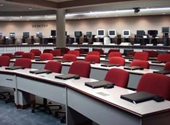 Software Installed and Tested on all rental computers:
Tech Travel Agents will have your training program software and the OS of your choice installed on all desktop or laptop computers! We test each application by following your software installation and testing directions. This ensures that your training software will work as planned.

Software Imaging
Rentacomputer.com offers the hassle free service of imaging every laptop you rent from us with your company's software pre-installed. Rentacomputer.com also offers select business software suites like Microsoft Office, including: Microsoft Word, Excel, & Access. This makes your job much easier because all you have to do is boot up the laptop and it is ready to go.