Projector Rentals
Client Comments:
"Great service. Rentacomputer.com delivered my plasma tv directly to my booth. Also they had a cool stand to make my plasma head level. Made for a much better presentation than using tables like did at the last show." - Zack D. from Dallas
"Thank you Randy, I really appreciate your help with our projector rental for our training session!" - Jennifer D. from San Diego
"Thanks Randy! We'll definitely be in touch the next time we need to rent any equipment! We had a wonderful experience working with you. The projector rentals were great for the art showing!" - Projects NYC from New York City
DVD Video Projectors are exactly what they sound like. A combination unit that combines a DVD media player with a video projector, cutting out the need for multiple pieces of electronics and wiring.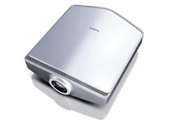 High Definition Projectors
The first and most important aspect of a projector that everyone will notice the instant you power it up is the Sharpness and Clarity of High Definition Images. An HD projector can impress your audience from the moment it begins by creating a memorable and vibrant image.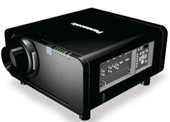 Large Venue Projectors
If you have a large event, then you need a more powerful projector that can project vibrant and clear images at large distances; the rule of thumb being 'the larger the venue, the brighter the projector. New large venue projectors use a multi-bulb system to boost brightness up to 10,000 Lumens.
Power Point Projectors
Most business class projectors will do a good job displaying your PowerPoint presentation. If you have a small presentation group, a 2000 lumen LCD projector will be able to produce a nice and clear picture. For larger audiences you should consider a 5000 lumen LCD projector.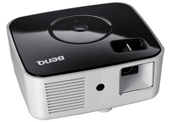 Projector Rentals for Meetings
We can offer projector rentals perfectly suited for those small and intimate meetings. Ultraportable projectors offer great projection quality for small spaces, while being highly portable, and ready to go at a moment's notice. Also great for small meeting spaces are short throw projectors, which can project a large image relative to the distance between the projector and the surface projected on.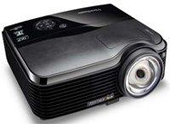 Short-Throw Projectors
Short-throw projectors only require half the projection distance of traditional projectors. The projector can be placed just a foot or so from the screen. This is nice because it keeps the projector and screen near each other instead of having a long throw projector that people can accidentally block.
Projector & Screen Combo Rental
Many times a projector needs a screen with which to project upon, and our agents can get you any size screen for any size audience. By letting your Tech Travel Agent develop a single solution that includes the right projector and the right screen, as well as handle delivery to any location, you can avoid the headache of getting multiple technologies together for your presentation.
Short-Throw Projector & Rear Screen Combo Rental
Sometimes you need to make an important business presentation in a small meeting or conference room. In these situations, the last thing you want is having a projector and screen that takes up a lot of space. With a Short-Throw Projector & Rear Screen Combo Rental, you can have a clear and vibrant projection image and surface without using up precious space in the meeting room.
When renting a projector its important to know which kind of display technology works best for your situation. In general, it depends on your location, how large your viewing audience is, and what kind of images you want to display. The most important aspect is whether you will have static images or moving images, like video.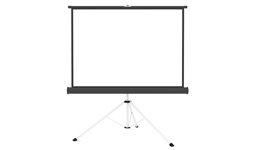 Projector Screen Rentals
If you have to make a video presentation, and need a projector rental, you should also consider renting a projector screen as well. Depending on where you will be giving your presentation, having a screen might be a necessary accessory, since many venues do not have wall surfaces that are optimal for video projection.
Rear Screen Rentals
Depending on your venue, you may consider getting a rear projection screen rental with your projector. Rear projector screens allow you to project from behind the screen, which might be ideal in certain spaces, and can come in handy with a Short-Throw Projector Rental if space is limited.
Let a Tech Travel Agent Help You Impress Your Audience.

As your one point of contact for technology rentals, a Tech Travel Agent can help you make a well-organized, impressive and cogent presentation at your next big convention, conference or trade show event. We offer an array of presentation technology rentals from desktop and laptop computers, to projectors, flat panel displays as well as lighting and sound systems. Pulling these technologies together can be an arduous task, but by shifting the burden to a Tech Travel Agent, you can remain solely focused on impressing your audience with what you have to say.
Renting Projectors is Easy
Renting projectors is simple. Its as easy as 1, 2, 3! 1. You Book It, 2. We Deliver It, 3. We Pick It Up. Its that simple!
Save up to 50% off Hotel and Convention Center Projector Rental Rates.
When event planners are pulling together the various elements involved in running a convention, they often use 'in-house' projector rentals offered by the convention center, since it is a logistically efficient option. However, this solution is not cost-efficient. With the help of our Tech Travel Agents, not only can you let someone else handle the logistics of getting off-site technology to your destination, but you can save up to 50% on Hotel and Convention Center projector rentals. So contact your tech Travel Agent today and save on your next projector rental!

Need a projector long-term?
If you need any number of projectors for more than one year, consider our leasing options. We can lease anything from projectors & plasma displays, to lighting & sounds systems for flexible one to five year terms. Contact a Tech Travel Agent to get started on a leasing contract today.