Virtual Reality Headset RENTALS
Virtual reality is becoming more main stream than ever before! With many developers creating and demonstrating new VR games, photos and videos, the need to rent VR headsets is becoming increasingly popular! We offer virtual reality rentals at affordable rates with nationwide delivery. Smartphone rentals are also available in combination with VR headset rentals.
Request A Virtual Reality Rental Quote
Rent A Virtual Reality Headset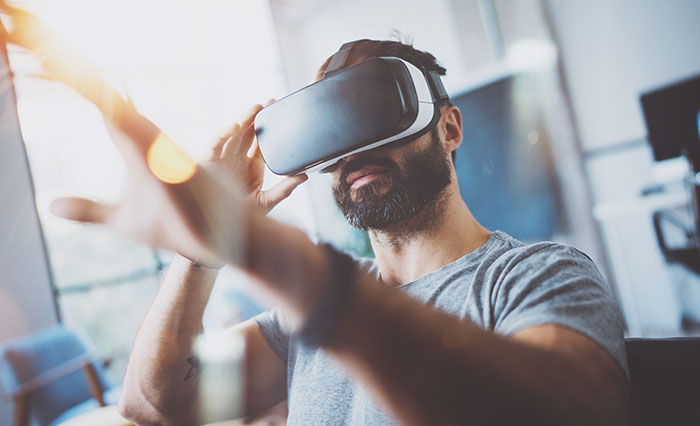 We have the VR Rental Experience and Selection you need
With Virtual Reality (VR) technology evolving at a rapid rate, it is quickly becoming a useful tool for many applications outside of just gaming. Renting a VR Headset (or an advanced VR Kit with base stations, link boxes, and earbuds) with Rentacomputer.com gives you a useful tool for business product demonstrations, trade show or gamification software, augmented reality or mixed reality training, or for technology demonstrations of many types.
Our technology rental agents have experience in the VR space, having provided rentals for large corporate events, to software companies needing headsets for testing, and to universities and other organizations for events. They will take the time to understand your rental purpose and recommend the best VR equipment for you. Whether you need a VR rental for training, software testing, or a product demonstration, working with Rentacomputer.com gives you the expertise and first-rate service you need to help make your event a success.
Get a Quote