Dell Server Rentals
For a wide variety of office workloads with flexible performance and capacity, while at the same time boasting a worry-free infrastructure, Dell servers are a great choice for your short term server rental needs.
Request A Dell Server Rental Quote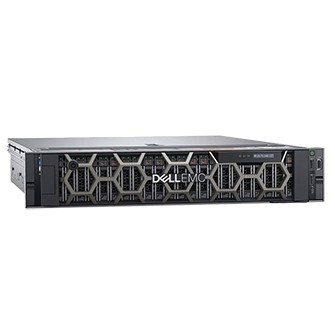 Dell Rack Server Rentals
Dell rack servers are great if you have limited physical space with which to store servers, since rack servers are typically compact and can be stacked upon one another in order to optimize space. Like Dell's PowerEdge R640, the PowerEdge series of rack servers come in a range of capacities, so if you need a temporary server in a small office space, contact our rental team for a Dell Rack Server Rental.
Request A Dell Rack Server Rental Quote
Dell Blade Server Rentals
If you need a server that is simple, sleek and fast, then you should consider a Dell Blade Server Rental. Like the Dell MX740C, Dell not only offers a series of blade servers with varying capacities, but also blade server peripherals such as blade server enclosures and blade interconnects. Enclosures are important for blade server storage and protection, and interconnects are needed to connect
Request A Dell Blade Server Rental Quote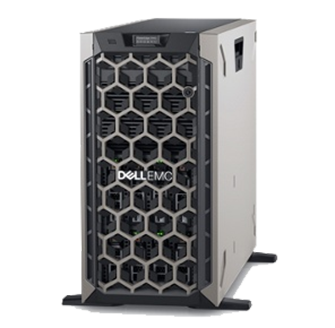 Dell Tower Server Rentals
If you or your company requires a range of flexible performance options, then a Dell Tower Server Rental might be an ideal choice. Like the PowerEdge T640 Tower Server, tower servers tend to be more scalable, and offer more network connectivity than smaller rack or blade servers, and usually have higher storage capacities. Depending on your need, our agents can get you the right kind of Dell Tower Server Rental for your data storage needs.
Request A Dell Tower Server Rental Quote
Rent a Server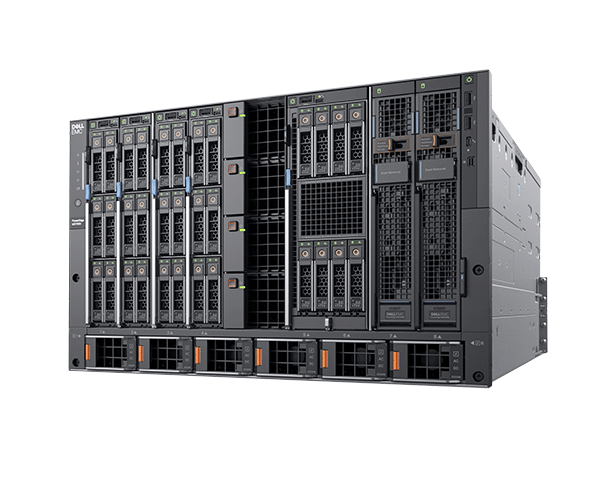 Server Rentals for Short-Term IT Projects and Other Business Needs
Deciding on a server rental can easily be the most important piece of technology any business might need to acquire for a short term rental. Not just for their all-around usefulness but for their critical role in business operations such as a data center relocation, application testing, or simple added horsepower to augment your existing infrastructure for a short term project, such as video rendering.

Generally speaking, there are three main reasons for businesses to get a server rental: for large-scale centralized file storage, file sharing across a local network of devices, or for use as a web server for website hosting/server hosting or to allow users to access content on the internet through the server directly.

We're able to provide a server for whatever the reason you're renting for; including cloud servers or cloud migration, servers with hundreds of gigabytes (GB) of RAM (Random Access Memory), terabytes (TB) of SSD (Solid-State Drive) storage in a RAID array, and multi core Intel Xeon processors. Either rack mounted or tower configurations, we have what you need. Let us know the specifications you are looking for, and our team of account managers will handle the rest. At Rentacomputer.com we're not just here to save you time and money, we're here to make your event easy!

If your company needs a server or multiple servers for an upcoming operation or data migration, Rentacomputer.com can supply you with whatever short-term technology rental equipment you may need for onsite business use to make your next venture a success, with a 24/7 support team! Call 800-736-8772 and talk to one of our technology rental specialists, or click the request a quote button below and we will work to find a server rental that is right for you! When you partner with Rentacomputer on your server rentals you can rest easy knowing you have access to the best support in the industry.
Reserve A Server Rental Today
Overview
Dell Networking
---
The Dell EMC PowerSwitch N2000 Series offers enhanced, high-availability Layer 3 Standard Ethernet switches with basic routing functionality.
Dell PowerEdge
---
PowerEdge servers enhance both business agility and time to market, with the ability to support transformational workloads such as databases and analytics, virtualization, software-defined storage, virtual desktop infrastructure (VDI), containerization, HPC, AI, and ML.
Dell PowerSwitch
---
The Dell EMC PowerSwitch N2000 Series is designed for easy deployment and outstanding interoperability. A single OS release allows you to maintain consistent configurations across all N-Series products.
Dell PowerVault
---
PowerVault is purpose-built for SAN/DAS workloads with simplified management. Easily expand your capacity with uncomplicated and versatile storage.
Check Out Our Other Server Rentals!
Nationwide Server Rentals Available
For over 30 years, Rentacomputer.com has specialized in providing technology for temporary business and event needs. Whether a client needs computers, servers, event equipment, office equipment or any other type of technology rental, our agents can obtain the equipment and coordinate all facets of on-site installation. Our agents also specialize in providing event production, staging and support services for businesses and institutions worldwide. Rentacomputer.com has worked with clients in many industries and excels at delivering, setting up and troubleshooting a wide variety of technologies.