Client Comments:
"I just wanted to thank you again for all your help with our event. It's always a pleasure working with you and your team and I thank you for always being patient and understanding. Our events would not be successful if it were not for you! I look forward to the next event we can work with you again on." - The PETA Foundation from Los Angeles, California
"It has been great working with you and we look forward to continuing to do so. We will be sure to share your information to anyone that may use your services." - Barbara Anne from Delaware
"I thank you and the Rent A Computer team for all your hard work" - Public Works and Government Services of Canada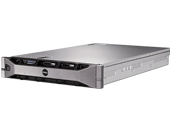 Dell Rack Server Rentals
Dell rack servers are great if you have limited physical space with which to store servers, since rack servers are typically compact and can be stacked upon one another in order to optimize space. Dell's PowerEdge series of rack servers come in a range of capacities, so if you need a temporary server in a small office space, contact your Tech Travel Agent for a Dell Rack Server Rental.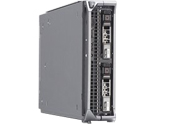 Dell Blade Server Rentals
If you need a server that is simple, sleek and fast, then you should consider a Dell Blade Server Rental. Dell not only offers a series of blade servers with varying capacities, but also blade server peripherals such as blade server enclosures and blade interconnects. Enclosures are important for blade server storage and protection, and interconnects are needed to connect multiple servers into a network.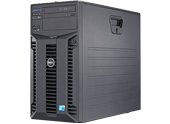 Dell Tower Server Rentals
If you or your company requires a range of flexible performance options, then a Dell Tower Server Rental might be an ideal choice. Tower servers tend to be more scalable, and offer more network connectivity than smaller rack or blade servers, and usually have higher storage capacities. Depending on your need, our agents can get you the right kind of Dell Tower Server Rental for your data storage needs.

If you need any kind of server solution for more than one year, consider our leasing options. We can lease anything from rack-mount servers, to blade servers, to routers & switches for flexible one to five year terms. Contact a Tech Travel Agent to get started on a leasing contract today.
Server Equipment Rentals for Virtualization Testing
If your company is considering various applications of virtualization and requires temporary technology with which to test possible virtualization solutions, server rentals are an ideal solution for temporary storage needs. For example, if your company is considering various ways to implement server consolidation, minimizing the amount of physical technology needed by linking multiple virtual servers to a single physical one, renting an extra server from Rentacomputer is an easy and cost efficient solution; since having an extra server for a short time would expedite the testing of consolidation solutions.