Switch Rentals
For a wide variety of business-critical environments where scale and an extra degree of security, resiliency, and programmability is needed. Switches are a great choice for your short term server rental needs. Do not hesitate to ask us about our Cisco Catalyst or Nexus 9000 series, or many other switch models to rent!
Request A Switch Rental Quote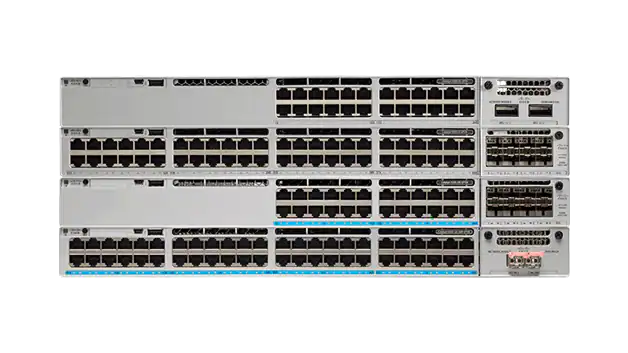 Cisco Catalyst Series Switch Rentals
The Catalyst series of switches are the lead access switching platform built to transform your network to handle a hybrid world where the workplace is anywhere, endpoints could be anything, and applications are hosted all over the place. WIth up to 1TB of stacking bandwidth and the highest multigigabit ports the Catalyst series of switches are an ideal rental choice for all your needs.
Request A Cisco Catalyst Switch Rental Quote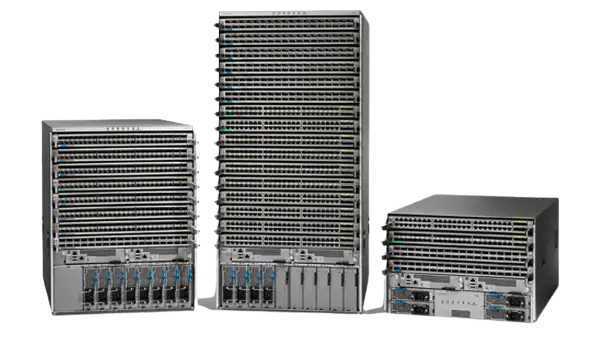 Cisco Nexus Series Switch Rentals
Improve performance and efficiency with the Nexus series of switches. These versatile modular switches are designed for network infrastructure that provides consistent connectivity, security, and visibility across a range of environments. The Nexus series of switches are high performance, delivering nonblocking performance at a latency of 5 microseconds or less. Combine these features with extreme power efficiency to make the Nexus series switches your next choice for your large scale switch rental needs.
Request A Cisco Nexus Switch Rental Quote
Overview
Cisco Catalyst 9200 Series
---
Start transforming your network. Get enterprise-grade security, reliability, connectivity, and power for your hybrid branch offices.
Cisco Catalyst 9300 Series
---
Transform your network for the demands of hybrid work. Build a secure foundation that unlocks automation, simplicity, and insights.
Cisco Catalyst 9400 Series
---
Transform your network to handle the demands of a new kind of workplace, with a switching infrastructure that's simple, intelligent, automated, and highly secure.
Cisco Nexus 9000 Data Center Series
---
Built on Cisco silicon, the Cisco Nexus 9000 Series delivers industry-leading data center performance from the inside out.
Why Get A Switch Rental?
With the right switch in the right place you can expand upon your servers with features and options for every need. Switches can help your servers stay ahead of evolving threats with secure and intelligent integrated security features. Add to that an intent-based networking design and these switches will translate business intent into consistent, automated network policies, making them a perfect rental solution to pair with all your server needs.
Request A Quote To Learn More About Switch Rentals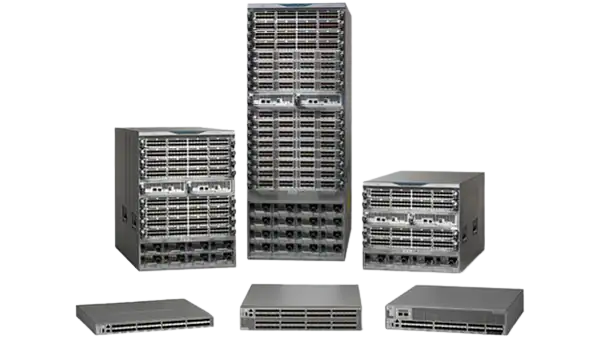 Check Out Our Other Server Rentals!
Nationwide Switch Rentals Available
For over 30 years, Rentacomputer.com has specialized in providing switches for temporary business and event needs. Whether a client needs computers, servers, event equipment, office equipment or any other type of technology rental, our agents can obtain the equipment and coordinate all facets of on-site installation. Our agents also specialize in providing event production, staging and support services for businesses and institutions worldwide. Rentacomputer.com has worked with clients in many industries and excels at delivering, setting up and troubleshooting a wide variety of technologies.