Event Staging Rentals
Client Comments:
"Thank you for reaching out! I just finished our event - where we worked with you for our computer needs - in Seattle. All went well..we love how you all do this for us!" - Laura from Seattle
"I just wanted to thank you again for all your help with our event. It's always a pleasure working with you and your team and I thank you for always being patient and understanding. Our events would not be successful if it were not for you! I look forward to the next event we can work with you again on." - The PETA Foundation from Los Angeles, California
"Thank you for all your help in making our event a success, the techs really did help make sure everyone was taken care of." - Justin Conrad from Chicago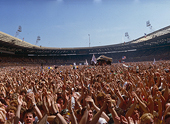 Your One Contact Nationwide
With over 20 years in the event rental industry you can count on your Tech Travel Agent at Rentacomputer.com to get you the staging and event rental gear you need when you need it. No matter how big or small your next next event is we take the stress out of event planning.
With one call you will have access to one of the nation's largest inventories of event rental products. Available nationwide Rentacomputer.com offers the widest selection of products to be found anywhere.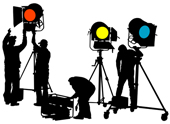 What We Provide
Our comprehensive event rental services include: Complete Event Production, specific event or staging hardware rental needs such as a Lighting Rental, Staging Rental, Roofing and Rigging Rental, Pipe & Drape Rental, Web Casting, Industrial Audio & Video System Rentals, Digital Signage Rental or even Event Catering!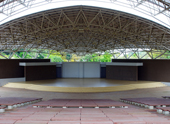 Roofing & Rigging
We offer only the best Roofing and Rigging equipment rental for your event. Roofing and Rigging can be an important part of making an event appealing and functional. With your Roofing & Rigging rental our engineers can help choose your design from a various number of roofing styles available for your event. Contact a Tech Travel Agent to specify your stage roofing needs.
Rentacomputer.com also has great Rigging equipment rentals available for your event. Rigging equipment ranges from chain hoists to slings, harnesses, ladders, and shackles. Whatever your staging event requires, Rentacomputer.com can help with booking and delivery of your equipment.

Need Staging Rentals long-term?
If you need Staging Rentals for more than one year, consider our leasing options. We can lease anything from lighting and sound systems to staging & piping for flexible one to five year terms. Contact a Tech Travel Agent to get started on a leasing contract today.