Event Engagement Rentals
Event Engagement Rentals from Rentacomputer.com maximize the value of our full line of short-term event rentals by offering custom gamification, product demonstration, and interactive touchscreen software solutions. From social media walls to interactive kiosks, our team has created attention-capturing digital brand experiences for a range of industries and rental equipment formats.
Request An Event Rental Quote
Rentals For Event Engagement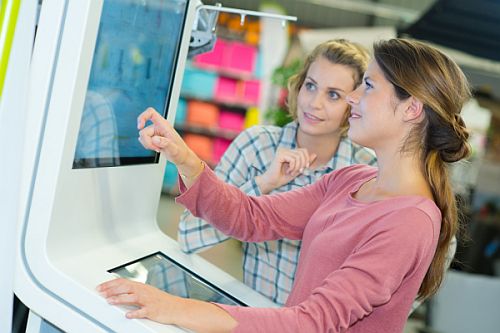 Rentals That Deliver Ultimate Brand Experiences
Are you searching for event rentals that will assist with engaging attendees in order to deliver a brand experience unlike any other? If so, then you've come to the right place! Rentacomputer.com offers several event engagement rentals that are great for product releases, trade shows, and any other business event, no matter the size or quantity needed. Our technology rentals will deliver impressive brand experiences while making it easier to interact with your attendees.

To learn more about event engagement rentals and how they can deliver an ultimate brand experience for your next event, click the button below to fill out a quote!
Request A Quote
Event Engagement Services
We Make Your Brand Stand Out
When you get an event technology rental from Rentacomputer.com, you also get access to our best-in-the-industry event engagement services! We can customize your software packages to capitalize on any and all potential marketing opportunities, employ gamification software to make your businesses' experience more enjoyable for potential clients, create and provide custom, event-centered mobile applications, and do much more for you to ensure that event attendees understand both your company's message and products or services.

In addition to helping secure marketing opportunities with our event engagement services, Rentacomputer.com also provides standard event services that greatly increase attendee engagement just by improving the overall quality of tradeshow booths, conferences, or other events. We provide event production, software, presentation, on-site IT, video production, event registration, badge printing, and developer services to make sure that you stand out.
See How our Event Services Can Help You
Rentacomputer.com proudly provides audio visual and computer rentals and other event technology rentals for conventions, trade shows, training, businesses, convention venues, hotels, universities and more! No matter where your event is, Rentacomputer.com can help!
Learn More
Tablet Kiosk Rentals
Integrating more technology into your events not only gives you more engagement opportunities but can also help take some of the stress off your event staff.

Tablet kiosk rentals pair perfectly with your tablet rental – giving your tablets more functionality and greater durability. Instead of a staff member having to hold or babysit the device during check-in or to help with navigation, your tablet kiosk rentals secure the device in place. Floor stands, wall mounts, table mounts, and other enclosure options are available to meet the specific needs of your event – packing a big punch while taking up little floor space.

Most of our tablet kiosk rentals are fully customizable, giving you the option to wrap them with your own event logo or use your tablet kiosk rental as a sponsorship opportunity. Due to their slim profile, tablet kiosk rentals are ideal for product demonstrations and trade show booths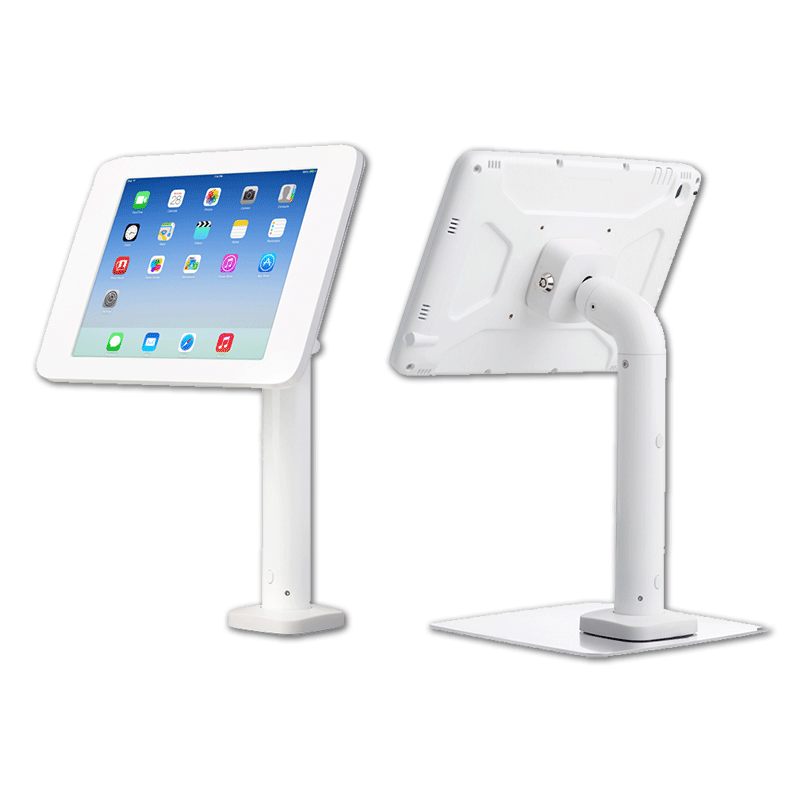 Charging Station Rentals
Event attendees are a captive audience, but only if you can keep them there. When guests have to sneak back to their rooms or head to their vehicles to charge their electronic devices, you and your sponsors are losing valuable face time with attendees.

Charging station kiosk rentals allow you to offer guests the opportunity to recharge their device while you capitalize on their presence at the station. Branded charging station kiosk rentals can be a great promotional, sponsorship, or fundraising opportunity for your event. With many options for custom wraps and logo placement, you can also pair your charging station kiosk rental with tablet rentals to display promotional videos, product demonstrations, or other information. Rentacomputer.com offers charging station kiosk rentals for all different types of technology, ranging from iPhone charging stations and Android smartphone charging stations to iPad charging stations and general tablet charging stations.
Photo Booth Rentals
With social media constantly generating buzz in the world of event marketing and advertising, getting attendees and participants to post about their event experience on social media is more important than ever before. While hundreds or even thousands of photos may be snapped at your event, it's hard to tell how many will actually be posted to either your event's social media pages or the attendees' personal pages (or if they'll remember to tag your event when they're posted).

Photo booth kiosk rentals are the perfect solution for allowing your guests to quickly and easily post photos to your event timeline (and theirs) for greater event reach! Our fully customizable photo booth kiosk rentals let you design the enclosure and digital picture frames for your event – and our integrated software can automatically post all pictures taken in the photo booth kiosk rental to your linked social media accounts.
NATIONWIDE EVENT ENGAGEMENT SERVICSE AVAILABLE
For over 30 years, Rentacomputer.com has been able to assist businesses engage with attendees at events, expos, and tradeshows by providing quality rentals at an affordable price. Our account managers are also able to assist your company put on an engaging trade show or expo with our event production services, on-site IT services, event registration/badge printing services, and presentation services. We have worked with many different industries and take pride in our work. We offer trouble shooting, set-up, and delivery services nationwide, including the following cities: