Security Camera System Rental
Client Comments:
"I contacted Rentacomputer.com when I was in a pinch and needed a laptop for my business trip within the week. Their agents got me the kind of laptop I needed, and delivered right to the hotel I was staying at. I highly recommend using their services for any temporary need for technology." - Josh H. from Atlanta
"Thanks again for everything with Arnold Porter. You guys are tremendous to deal with! Always super quick and responsive. That is very much appreciated and we look forward to working together on many future deals." - Glenn from New Jersey
"Just wanted to send you a thank you. We had a great conference and the equipment worked perfectly, delivered right on time. Thanks again." - Kiandrea T. from Mobile, Alabama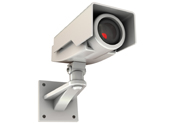 Everything You Need
Our systems include everything you need to monitor your event: cameras, camera recording device, cables, and technical help. A camera technician will set up the system and can be on-site for the duration of your event.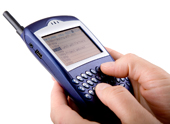 View & Record Remotely
Keep an eye on traffic, equipment and merchandise. Your event can be viewable and controllable over an internet connection, iPhone or Blackberry. Remote record at any time for multiple copies of an event. All event video data is stored in computer format and can be distributed as a whole or in part to event coordinators and their designates.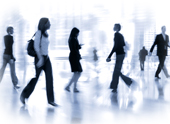 Object Counting and People Counting Feature
An ideal feature for trade shows and conferences is the new feature on the GeoVision CCTV DVR Camera Server, which counts the number of objects (for example: people, vehicles, animals) passing through a pre-defined area. People are a lot more than just a number with our Object/People Counting feature. The system provides retailers with an integrated solution for measuring traffic and determining sales closure rates.

Need Security Cameras long-term?
If you need a security camera system for more than one year, but not permanently, consider our leasing options. We can lease anything from cameras to DVRs & cables for flexible one to five year terms. Contact a Tech Travel Agent to get started on a leasing contract today.