Television Rentals
We carry a wide range of flat-screen HD television monitors from standard HD to LED, LCD, DLP, Plasmas, 4K, and more! All at affordable rental rates. Display sizes start at 30" and they keep getting larger with each passing year. We even offer large touchscreen displays, multitouch collaboration display tables, and a full range of floor stands to make your company event or trade show really shine!
Rent A Television
Why Rent a TV for Your Next Event or Project?
TV rentals for events offer numerous business benefits, like:
More cost-efficiency than buying equipment for a temporary need.
Higher audience engagement with rich visual media.
Versatility for multiple applications with flexible short-term leases.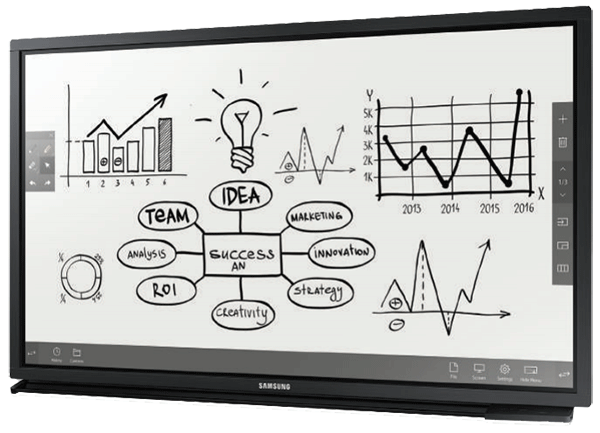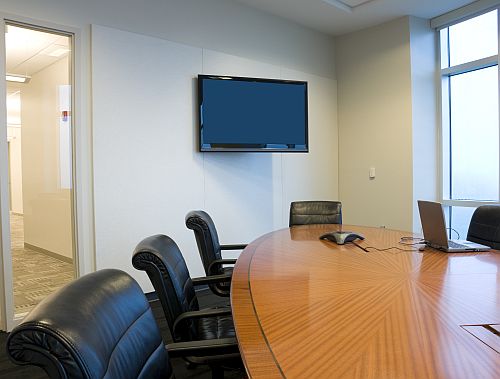 Television Rentals For Events & Short-Term Business Needs
With a huge variety of plasma screen television rentals available at any quantity, we have you covered no matter your rental needs! A television rental is a great solution for displaying information, interacting with an audience, or assisting with a project's development. Our television sizes range from 30 inches to 70+ inches, and any sized rental can be paired with a floor stand, table stand, or wall mount.
For clarity purposes, we recommend using our LED or LCD screens or asking a representative about our slim or smart televisions. Are you looking for a TV rental with the options you need to make your next event a success? Let's chat and find out how we can make that happen.
Technicians are also available to set up and install your rentals so the amount of work you have to do is limited. With such a service, you won't have to worry about handling large television equipment and the possibility of damaging rentals during setup and strike. At Rentacomptuer.com we're not just here to save you time and money, we're here to make your event easy! To learn more about television rentals and which equipment will best suit your needs, fill out a quote below!
Reserve A Television Rental Today
A Variety Of Television Rentals
Video Wall Rentals For Events
If you're wanting the largest display rental option available, you'll need a video wall rental! Rentacomputer.com offers video walls in several different sizes and dimensions, suitable for a wide variety of events, including trade shows, conferences, conventions, product releases, and presentations. Also, we have expert video wall technicians who are available for setup and strike to ensure you receive a smooth and easy rental experience.
When you choose Rentacomputer.com, you'll always have access to the newest video wall rentals for your event. Let Rentacomputer.com, be your number-one provider for all your video wall rentals for your next event or project.
To learn more about video wall rentals and everything they have to offer for your next event, click the button below!
Learn More About Our Video Walls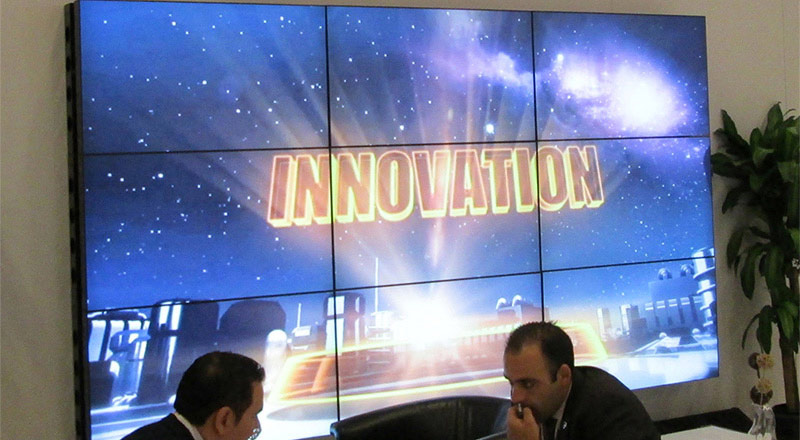 Why Choose Rentacomputer.com for Your Next Large TV Rental?
We've been a reliable and trusted source for short-term tech rental needs for businesses of all types and sizes since 1987. In addition to our extensive experience, we offer:
Value: Our team hand-delivers and sets up equipment at numerous locations for convenience. Other orders may qualify for no-cost shipping for extra value.
Service: We're committed to promptly responding to our customers. Each rental also comes with a dedicated concierge, who is your guide from beginning to end.
Support: Our agents offer remote technical support 24/7. On-site help is an option for events in some areas as well.
Quality: Rentacomputer.com invests in top-of-the-line equipment with superior technology. Our team thoroughly tests each device in-house for peace of mind.
Other AV Rental Equipment
FAQs
Explore answers to the questions customers ask most below.
How Much Does a TV Rental Cost?
The rental costs depend on numerous factors, like the type of TV, how many you rent, and the rental length. For example, reserving a video wall for a week-long convention will typically cost more than a one-day smart TV rental for a trade show booth.
Our team boasts product experts that can help you take advantage of frequent rental rewards or large-volume discounts. You'll always know your costs upfront with our personalized-quote approach.
Is Renting Easy With Rentacomputer.com?
Of course! We strive to make the process as seamless as possible. Contact us for product advice or request an equipment proposal. We'll prepare your custom quote and coordinate delivery or shipment once you're ready to proceed.
Do You Offer Short-Term TV Rental Near Me?
Whether you need a device for a few weeks or want to rent a TV for a day, we can help! Rentacomputer.com has locations throughout the United States and serves those in Australia, the U.K., the EU, and Canada.
If you want to rent within the U.S., use the city links below to find your nearby location. Businesses in Canada can visit our country page for more information, and international renters can contact a specialist for personal assistance with their rentals.
Nationwide Television Rentals Available
For over 30 years, Rentacomputer.com has specialized in providing technology for temporary business and event needs. Whether a client needs computers, audiovisual, TVs, office equipment, or any other type of technology rental, our agents can obtain the equipment and coordinate all facets of on-site installation. Our agents also specialize in providing event production, staging, and support services for businesses and institutions worldwide. Rentacomputer.com has worked with clients in many industries and excels at delivering, setting up, and troubleshooting a wide variety of technologies.
Find your state here
Find the top rental venues here