PayPal, an easier way to pay your computer rental invoice!

PayPal
, the premier payment processor, and Rentacomputer.com, your tech travel agent, have entered into an agreement. Now, Rentacomputer.com customers can pay their invoices with their company PayPal account. This makes getting computer and AV equipment easier and faster. Just go to the site and obtain a quote utilizing the worldwide computer technology reservation system.
Tech Travel Agents immediately locate equipment utilizing a proprietary technology rental reservation network.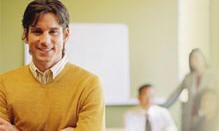 The technology, the geographic area, pricing and quantity levels are immediately verified with local staff. Your personalized quotation will be sent to you by email, telephone or fax, whatever your preference . The whole process can take as little as a few minutes during regular business hours.
With an established PayPal account a client can order equipment on the go. Invoices can be sent directly to the PayPal account for established customers. American Express, Visa and MasterCard are also accepted by the firm.
Contact a Tech Travel Agent at Rentacomputer.com, email paypal@Rentacomputer.com or call toll free 800-736-8772. For more information on Tech Travel Agent Services visit: TechTravelAgent.com

John Beagle is a technology writer for Xponex Web and Media Services.